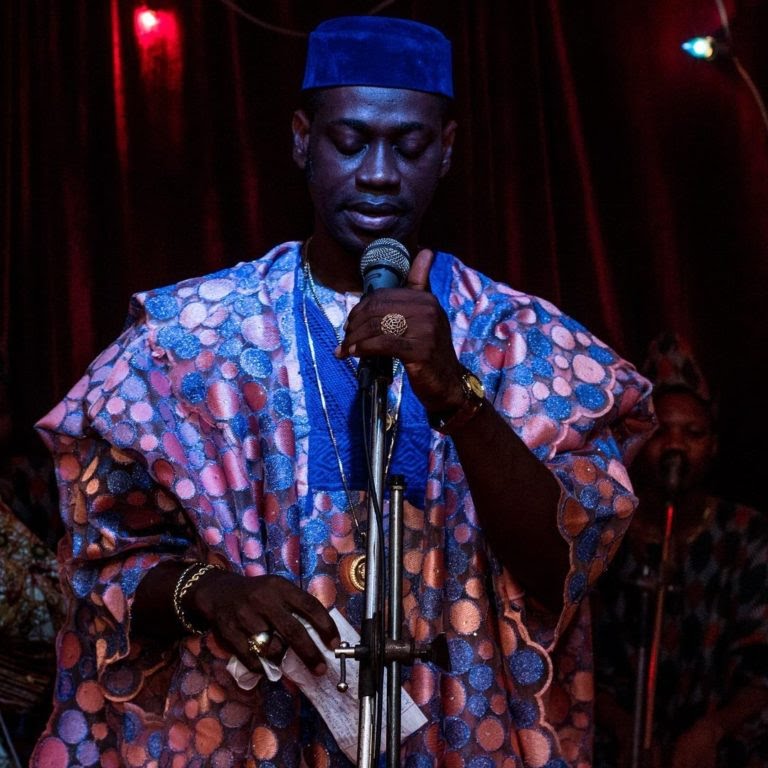 Currently listening to Ayinla Omo Wura while writing this Ayinla movie review ?.
If you've not listened to any of his songs, you should try and check them out! It's actually making me flow well with this blogpost ?.
Ayinla is a biopic of the popular Apala musician Ayinla Omowura, directed by Tunde Kilani.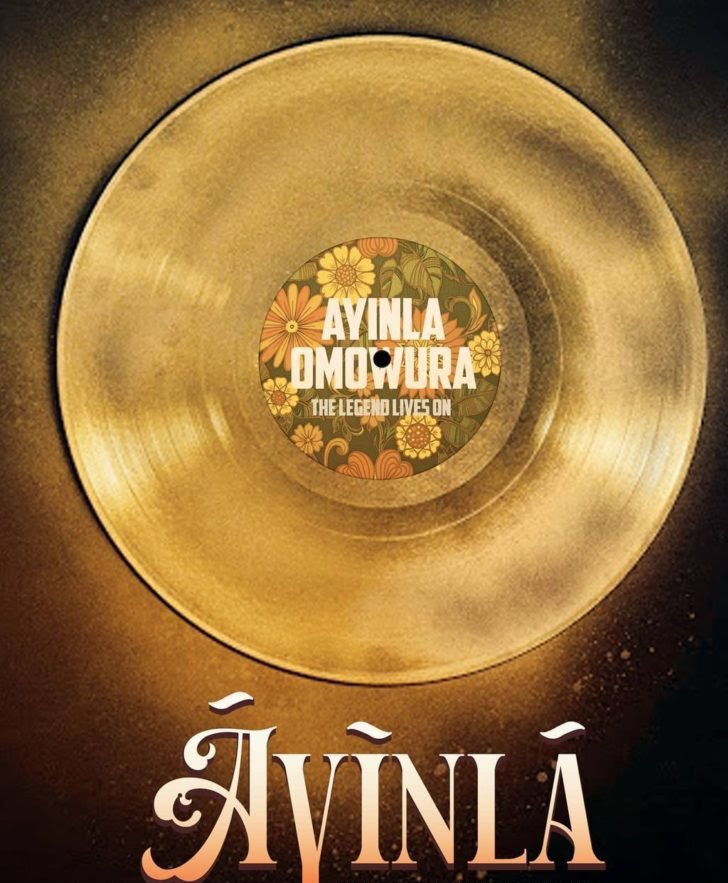 Synopsis
The Ayinla Omowura's biopic centered around Ayinla who is in his prime, a known musician who's well listened to by his people.
You cannot mention Apala without mentioning Ayinla, the biopic gave us a picture of his lifestyle.
He's temperamental and his love for women was not hidden. Promiscuous? Yes! He's fashionable and loves to look good.
Ayinla carved a niche for himself which is why a show promoter, Ajala reached out to take Ayinla and his Band to London.
Apala to London.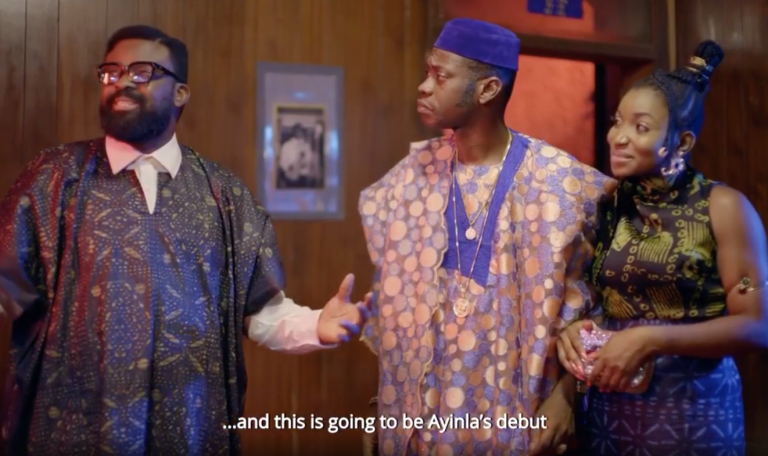 Ayinla was preparing to go to London when he set eyes on his Manager's girlfriend, Deborah, It's love at first sight.
Ayinla snatched Bayewu's (His manager) girlfriend which led to a major crisis in the band.
Bayewu who didn't properly introduce his girlfriend to Ayinla left the band because of this issue.
The issue led to Ayinla's death during a confrontation with Bayewu.
He didn't go to that London ?.
Ayinla Movie Review
Ayinla Omowura's Biopic
STORYLINE
The storyline is not a bad one, no scene was unnecessary. The continuity is good too. I love how everything weave around eachother.
There's no room for unnecessary comic relief unlike majority of Nollywood's movie.
COSTUME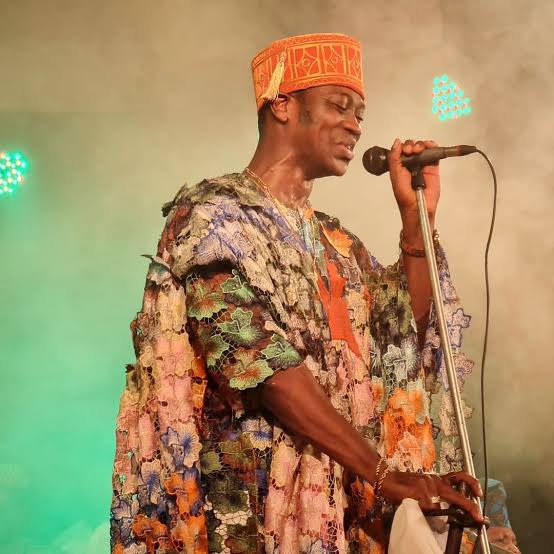 Oh my God! I love the costume so much! I love everything about Ayinla's outfit! He was well respresented as someone who cares about his appearance.
There was a scene where he was asked to wear a singlet for an Interview and he left in annoyance ?.
He emphasized on how expensive his lace is. Ayinla loves lace and it's obvious in the movie.
Aside Ayinla, all the outfits came out well. Jaiye's fit, Deborah, Bayewu's outfit and his hair ??.
I can't omit Ajala's alte vibe and his classy outfits.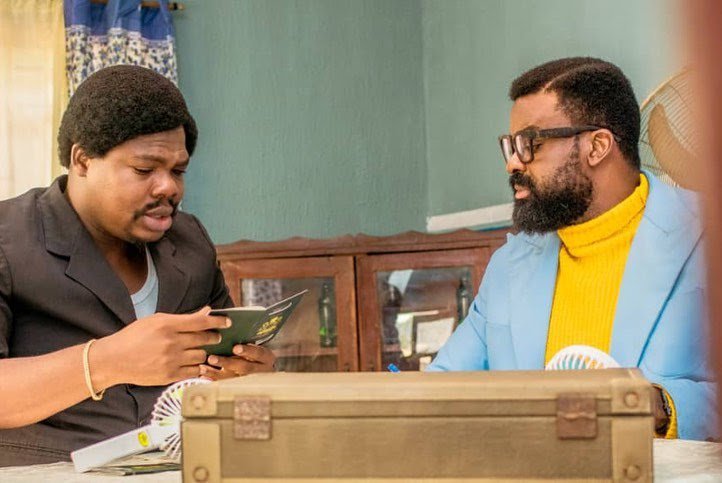 I love how Adire was flaunted in the movie too, there's rarely a scene without adire.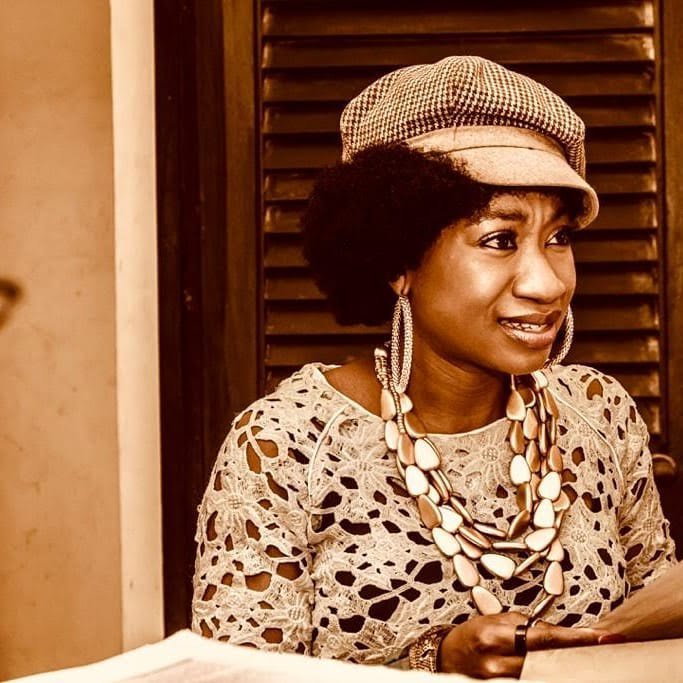 Deborah's attires is worth noting too, subtle bad b.tch vibe (atleast for that period).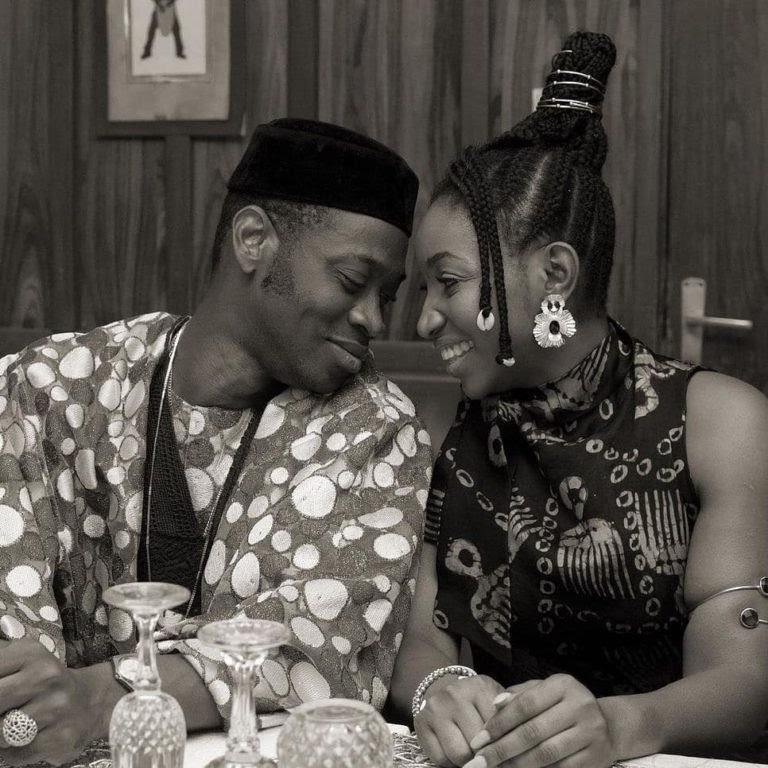 PROPS
They were careful enough not to use any modern props. It's so good to see those old plates.
The old Mercedes, the cars, the house, beds, the bars and restaurants, the furnitures are all archaic which fits the story perfectly.
LANGUAGE
Oh I love the Egba Dialect!
I especially like the fact that they didn't force English into the Biopic, It's all natural. Just 1-2% English.
Ayinla Movie Review
MUSIC
What do you expect from a biopic of apala musician? They did justice to song selection.
The way the storyline and songs link is top tier.
For example, when a journalist asked if he was kidnapped, we have a song where he was dissing those who said he was kidnapped.
When they settled the fight between him and Olowonyo, there's a song to that effect.
It's surreal!
CHARACTERS
Perfect casting! Adedimeji Lateef bodied his role as Ayinla! You will see he put in work for the role.
He did a wonderful Job for someone who didn't listen to Ayinla Omowura's songs before featuring in the movie.
The lip syncing, the poise and the aura is there.
Adebowale Adedayo played the Bayewu's role very well! The way he talks, how he walks and all.
Kunle Afolayan as Ajala, Jade Osiberu and her boss, omowunmi Dada as Deborah and other members did a wonderful job!
LOCATION
I love everything about the setting, it brought out the beauty of Abeokuta. The buildings and all.
Using Ayinla's house is a big plus!
LIFE LESSONS From AYINLA OMOWURA'S BIOPIC
Know how to manage your anger!!!Ayinla's anger is part of what led to his untimely death, it's so sad he died at the peak of his career.
Learn to say the truth!!! Bayewu should have told Ayinla the truth. I don't think Ayinla will intentionally snatched Bayewu's girlfriend but he lied.
Listen to advice (not all the time) : The baba warned Ayinla to avoid anything that will make him angry but he didn't listen.
Don't mix work with pleasure: Ayinla has several wives and concubines, what else was he looking for in Deborah?
Lastly, avoid thuggery!
Ayinla Movie Review
RATING : 8/10
Where's the other 2? My arrière pensée
I would prefer a docu-drama, the story looked rushed and didn't really capture the entire lifestyle of Ayinla (No documentary can, but it will go a long way)
I would have loved to watch how his band was created, how he started and his journey.
Maybe if they talked about how his journey started, they won't miss the chance to feature his drummer Adewole onilu who is actually the brain behind the band.
In addition, I would have loved if Lateef Adedimeji had Tribal mark make up to fully depict Ayinla.
Ayinla Omowura has tribal Mark.
I heard the Show promoter is the popular Ajala Traveller. I wonder why it's not mentioned ?. I know the movie is not for him but maybe he's not refered to as Ajala Traveller back then.
What happened to Bayowa? I think it's worth noting.
Lastly, I feel the comments at the beginning should come last.
MY CALL
Will I recommend? Absolutely yes! It's a great movie, kudos to those who made it a sucess, the BTS crew, the actors, the director, writer, producer and everyone.
Its a movie you should see, go and stream on Netflix.
That's my review of the Ayinla Omowura's Biopic , Have you seen the movie? If not, why? If yes, what do you think about the movie?
Lessons learnt? What did I miss?
To read more about the Apala legend, check here Ayinla Omowura Read my previous post? #15thHeadies
Pictures not mine.