My pregnancy journey
Creating Life: A tale of love and Growth _ My pregnancy journey, Episode 2
My pregnancy test result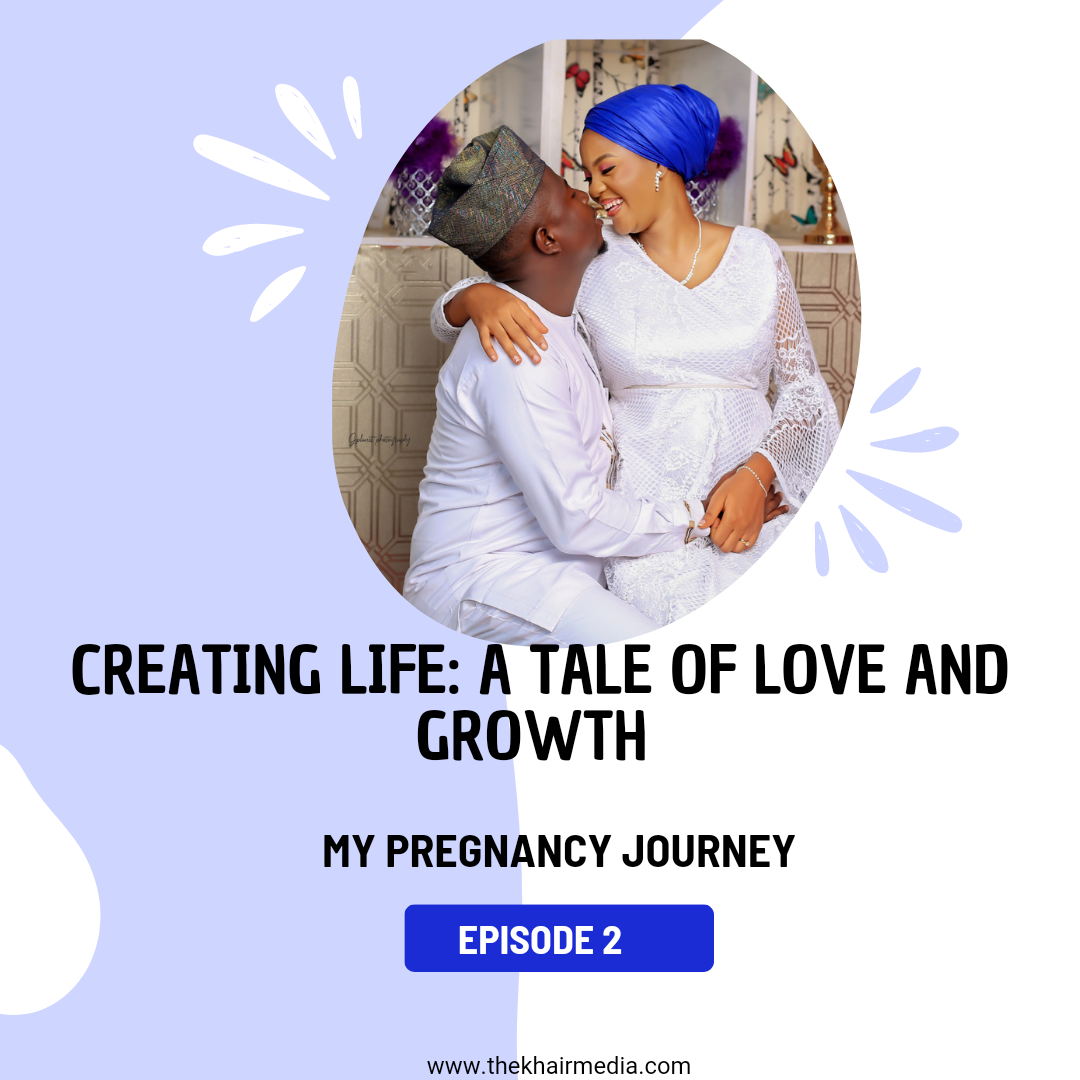 Hello, lovely readers! Apologies for the wait; let's pick up where we left off in my pregnancy journey. If you're just joining us, read My pregnancy journey, Episode 1
As I stepped into the bathroom clutching the pregnancy test, my heart was heavy with doubt and nervousness. With a silent prayer for a positive "pregnancy test result," I placed the test flat on the floor as instructed. Unable to muster the courage to look at it immediately, I closed my eyes and began counting to a hundred. Slowly opening my eyes, I glanced away, not ready to face the "pregnancy test result" just yet. I stepped out of the bathroom, not wanting to experience another heart-wrenching disappointment.
Finally, I mustered the courage to check the test, and to my utter amazement, I saw two lines! Tears of joy streamed down my cheeks; I couldn't believe what I was seeing. Overwhelmed with happiness, I decided to perform a thankful prayer and keep the news to myself until my husband returned from work.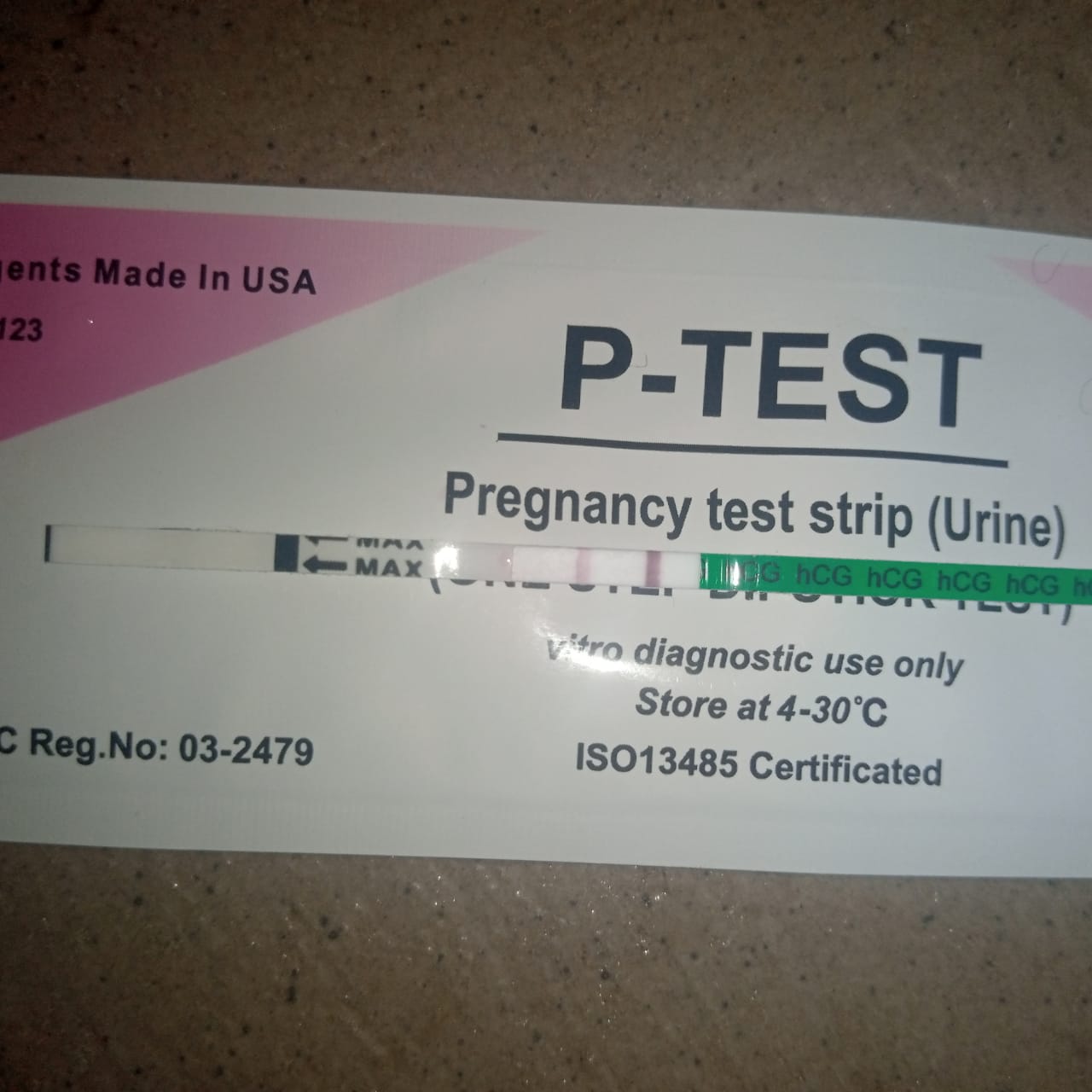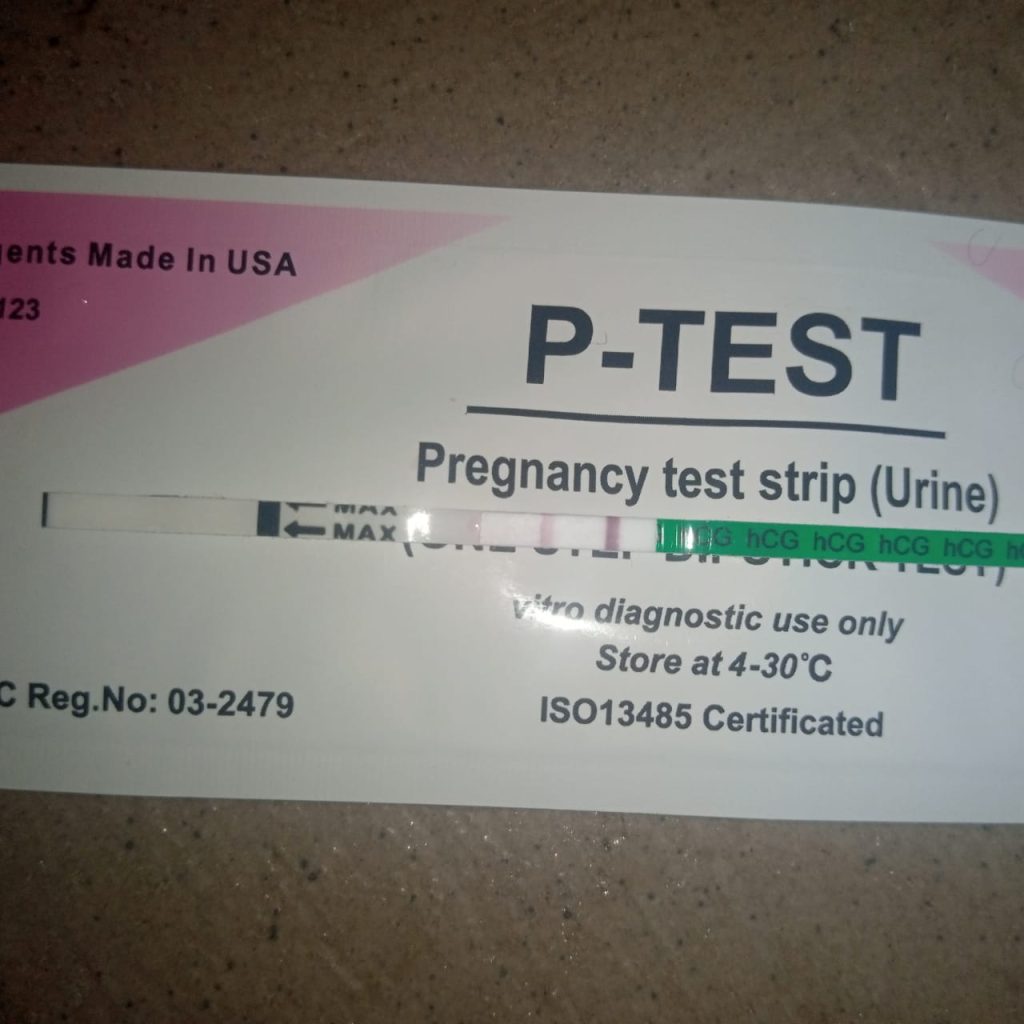 Sharing the Joyous News:

However, my excitement couldn't be contained for long, and I eventually shared the wonderful news with my husband, sending him a picture of the pregnancy test result. He was ecstatic and had many questions, but we embraced each other warmly when he came home that day, grateful for this incredible blessing.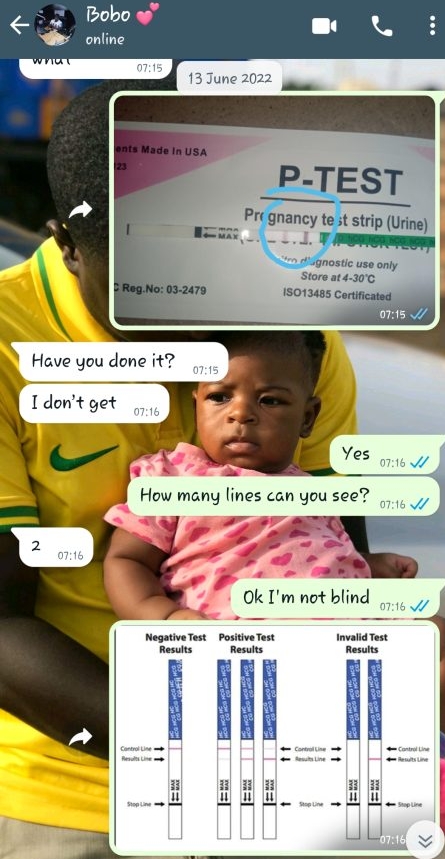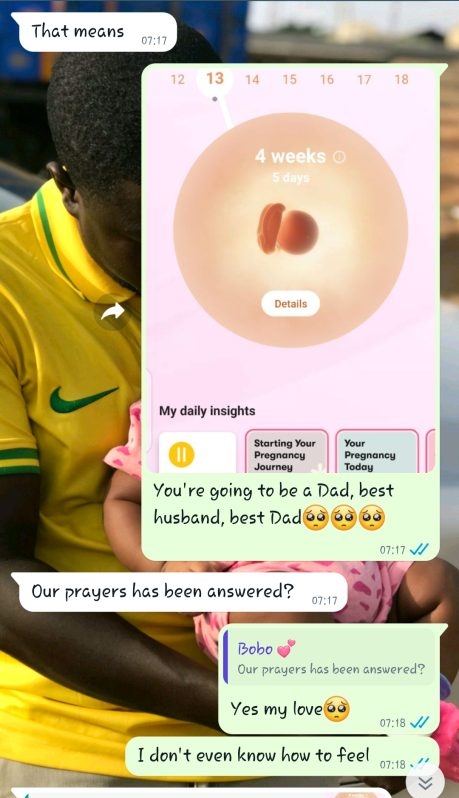 Still overwhelmed with joy and doubt, I confided in my sister, a nurse, about my pregnancy. She reassured me, saying, "These are two thick lines; you are indeed pregnant," as confirmed by the pregnancy test result. The confirmation from a medical professional brought tears of happiness once again.
Excitedly, I rushed to Flo to log my pregnancy test result and update my pregnancy journey. According to Flo's record of my previous menstrual cycle, I was already four weeks and five days into this amazing journey of motherhood.
As a woman, whether married or not, the Flo app is an essential tool for monitoring your menstrual cycle, ovulation, and so much more. With its user-friendly features and accurate predictions, the Flo app has become my go-to companion for understanding my body's rhythms and fertility. Know more about Flo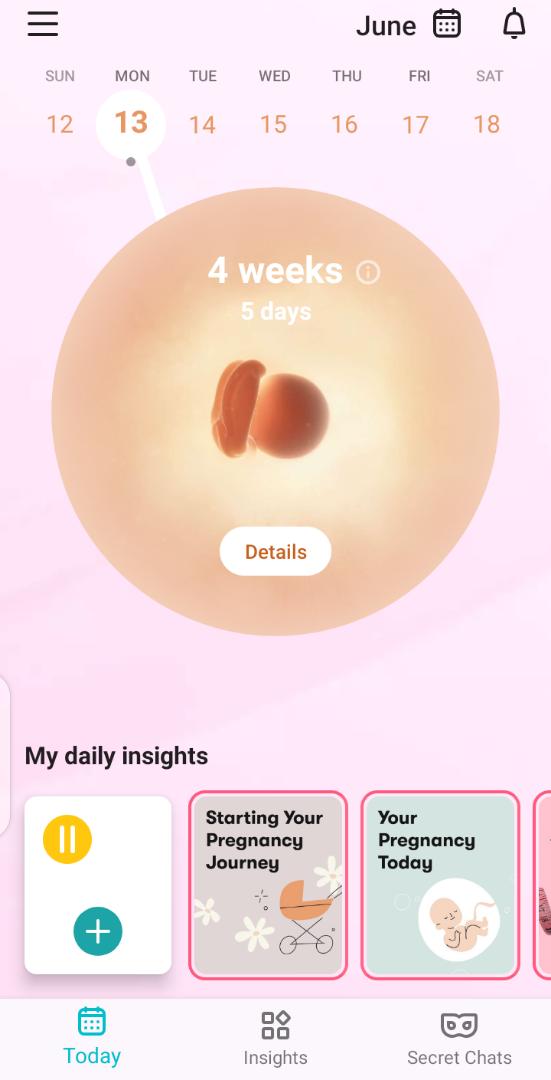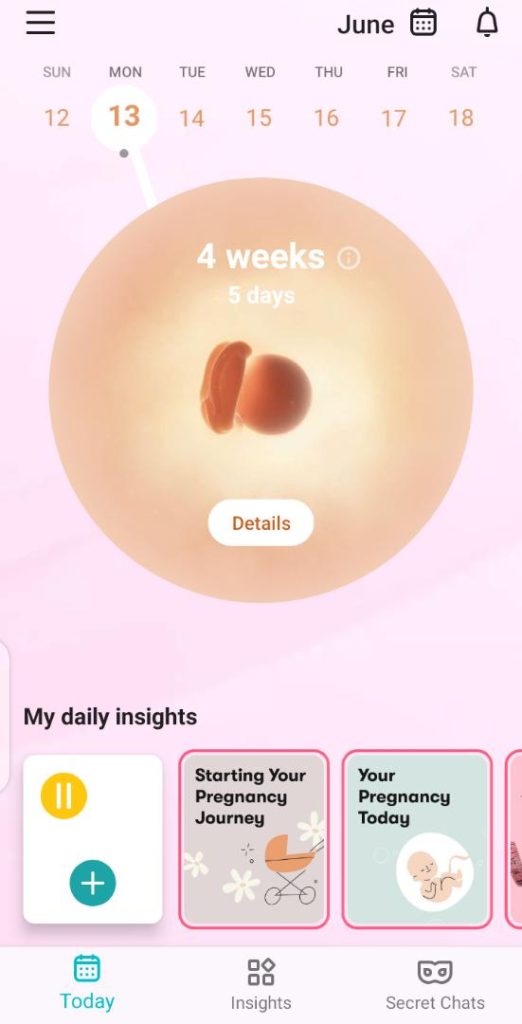 The Fear of the Unknown:
Although the pregnancy test provided positive results, I was aware that it might not be 100% accurate. I couldn't shake off the fear of what if the blood test revealed a different outcome? It was time to face this fear head-on and go for the blood test.
With the fear of another disappointment lingering, we set out to find a lab for the blood test. Nervousness consumed me, as I've heard stories of positive home pregnancy tests followed by negative blood test results. The wait for the "pregnancy test result" was nerve-wracking.
A Joyful Confirmation:
Finally, the results were in, and they confirmed that I was indeed six weeks pregnant, just as indicated in the "pregnancy test result." The realization that I was going to be a mother filled me with overwhelming emotions. But the journey wasn't over; there were more milestones to cross.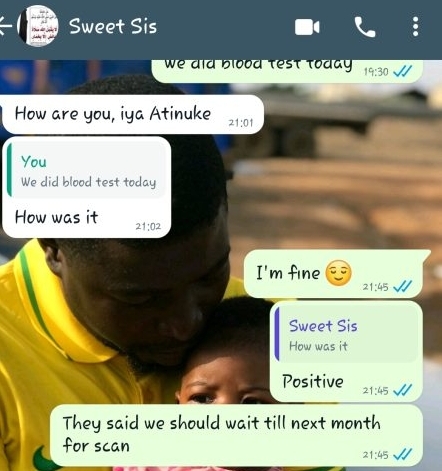 Two days passed, the fear of the first trimester loomed over me. I had heard of the risks and uncertainties associated with this phase, where miscarriages can happen. Ultrasound, scheduled for the 12th week, would bring more assurance about the baby's well-being.
A New Job Offer Amidst Pregnancy:

In that same week, Just as I was navigating the joys and anxieties of early pregnancy, I received an unexpected email. I had landed a job through a referral from my friend Ayomide (Also my boss). As exciting as it was, this new opportunity brought about new dilemmas. The job required me to travel to Lagos for two weeks of training, but I was concerned it is still early!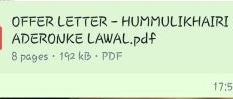 As the joyous occasion of "EIDul Adha" (big Sallah) draws near, a time when we all unite with our families to revel in the festive spirit, I find myself at a crossroads, wondering about my next decision. Also, I had just moved in with my husband, I don't want to leave his side anytime soon. Wrapped in the warm embrace of my husband, savouring the cuddling, cozy mornings, and serene nights of rest in our new home, life seems idyllic.

Yet, fate has thrown a twist into the mix—an enticing job opportunity has presented itself. Did I seize this opportunity, or did it slip through my fingers? Did I miss big Sallah? Or did I go to Lagos?
I…
As I embark on this unfolding chapter of my pregnancy journey, the answer lies ahead, waiting to be revealed in the next episode. Stay tuned to discover what path I have taken and what exciting surprises await on this ever-evolving journey!