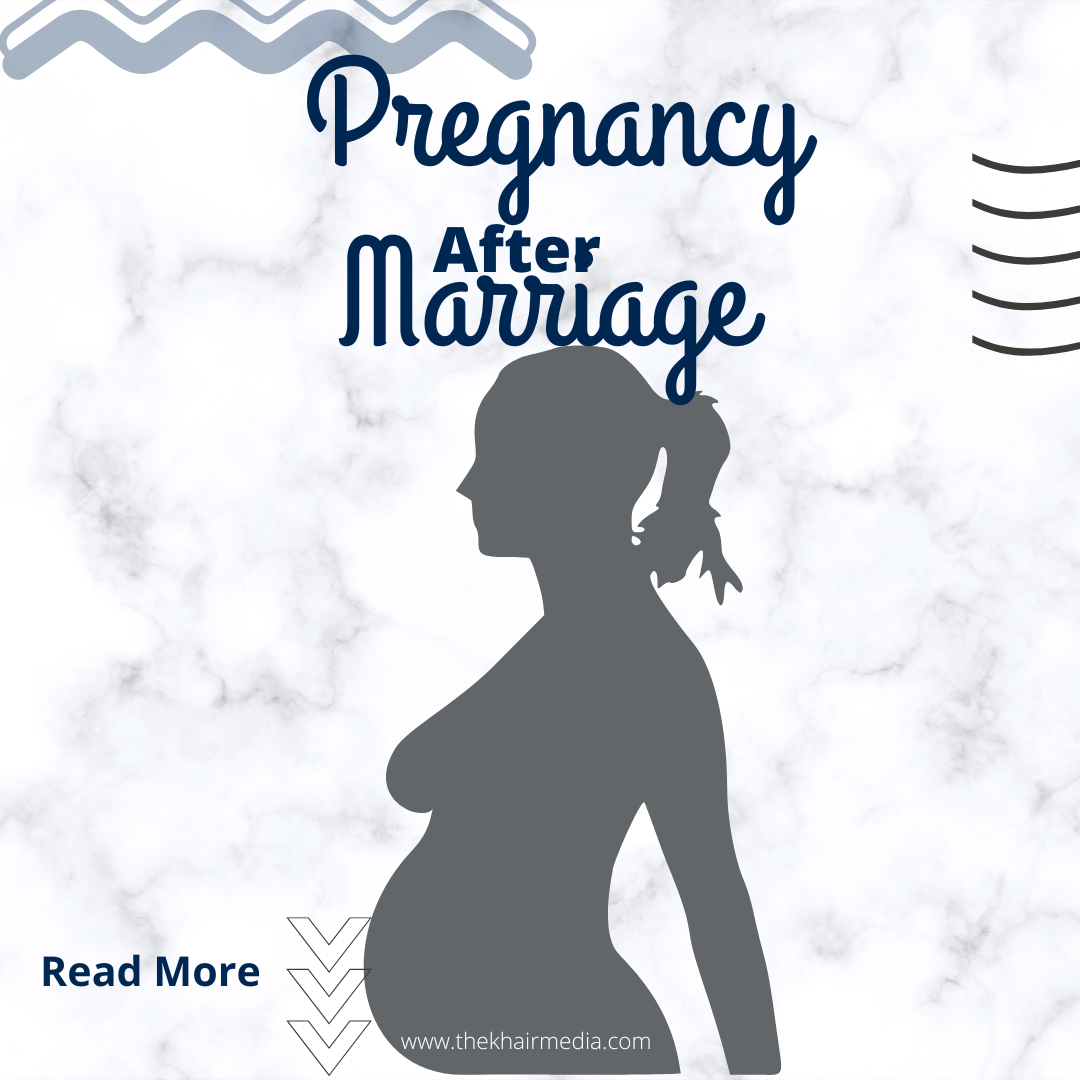 In this part of the world, particularly in Nigeria, when people get married, there is often a common wish expressed: "May we come and celebrate with you in nine months," as the Yoruba saying goes, "Iwoyi Osu mesan." There is a great deal of anticipation surrounding this expectation, and some individuals even keep a close eye on the bride's progress in the following months. We encounter many who monitor couples' fertility closely, and some even openly express the pressure to have a baby after marriage.


However, I find myself questioning whether it is truly necessary or fair for couples to feel obligated to have a baby immediately after their wedding amidst the pressure to have a baby after marriage.
From my personal experience, I do not recommend succumbing to this pressure. Each couple should decide what works best for them. Whether they choose to wait or not, whether they desire to have children or not, it is entirely up to them.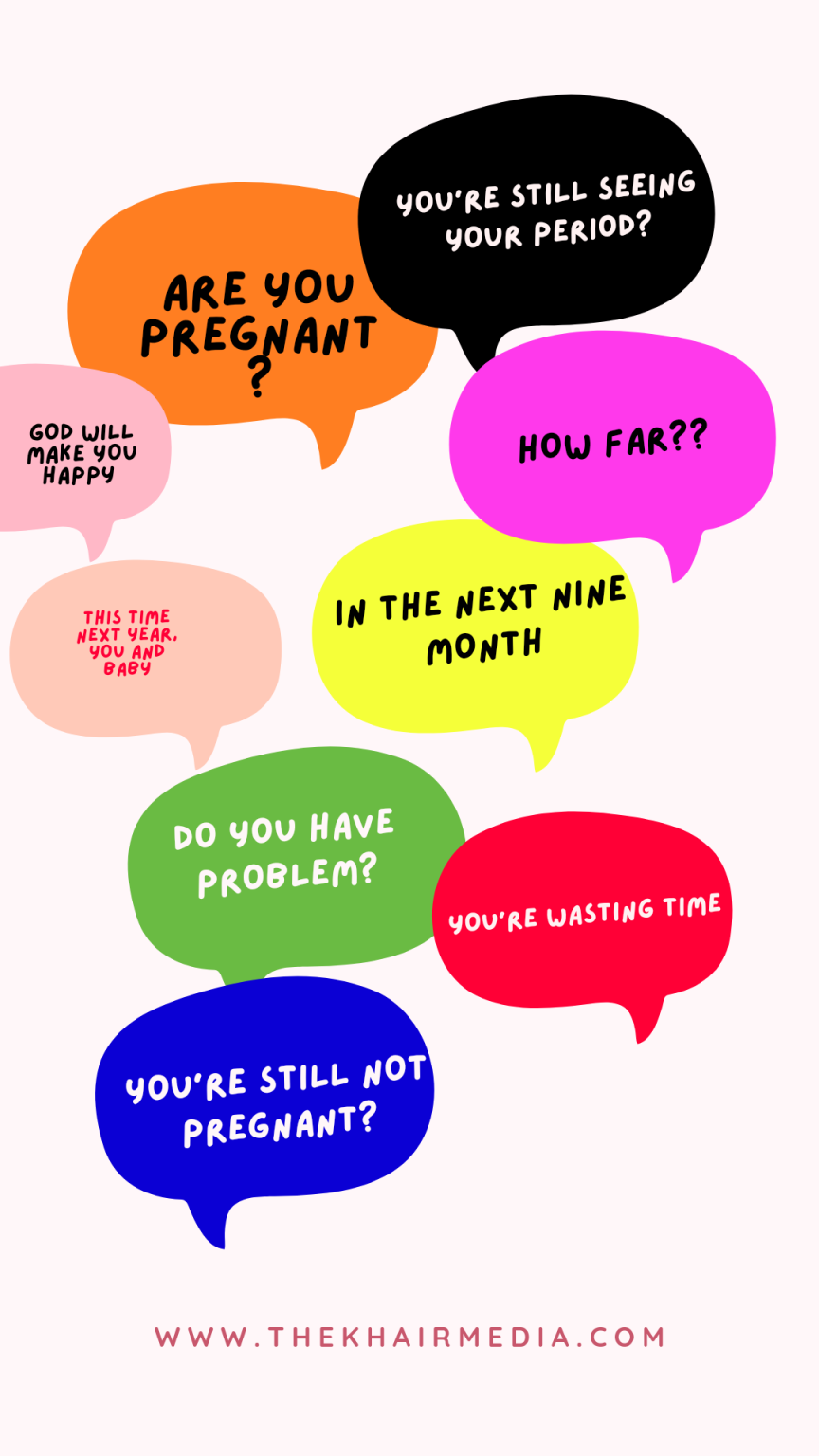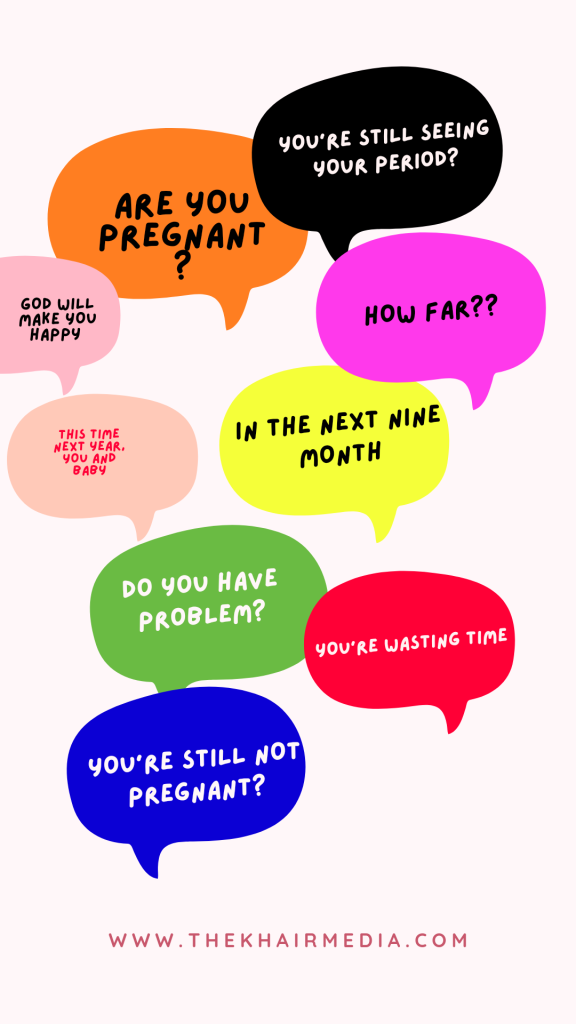 As my husband often says, it is crucial to know yourself and your partner well before introducing another new person into your lives.
Prior to pregnancy, my husband and I created many cherished memories together that became challenging to replicate due to the unique demands of pregnancy amidst the pressure to have a baby after marriage.
For example, the playful moments of him tossing me on the bed or engaging in balloon games significantly diminished as we had to be cautious. Now, imagine becoming pregnant almost immediately after marriage; these precious moments might not have been fully realized.
Don't get me wrong, we did have beautiful moments during pregnancy, but that was because we had already established a strong foundation for our relationship.

Furthermore, once a child enters the picture, taking care of a newborn becomes a 24-hour job, which can be overwhelming for a new mother amidst the pressure to have a baby after marriage. Adjusting to the new life, the constant demands of motherhood, and parenting can consume all your time, day and night.
If you haven't had the opportunity to create memories with your partner before this stage, there will be no respite from the duties of motherhood.
Each Couple's Journey is unique

I am not criticizing those who choose to have a child immediately after marriage, as I will be discussing ways to keep romance alive during pregnancy and as a new mother in my future posts amidst the pressure to have a baby after marriage. It truly is a personal choice. This perspective I have shared is simply my own, and I welcome different viewpoints and comments on my blog.
The astonishing aspect of all this is that even if you decide to wait, mistakes can happen. In such cases, it is important not to blame yourself, but rather accept the blessing. Conversely, choosing to have a baby immediately does not guarantee that things will go according to plan amidst the pressure to have a baby after marriage. There might be unexpected delays, but it is crucial to maintain a positive outlook and hope for the best. Alternatively, you can decide to wait, and when you feel ready to start a family, circumstances might indicate that the timing is not right. In the end, it all works out in its own way.


Personally, I became pregnant two years after my wedding and gave birth almost three years later. Did I plan to wait? How long did I plan to wait? Did it feel like a delay amidst the pressure to have a baby after marriage? These questions will be explored in my upcoming posts as I embark on my pregnancy journey.
Read my previous post My Self-medication Story (Part 1)