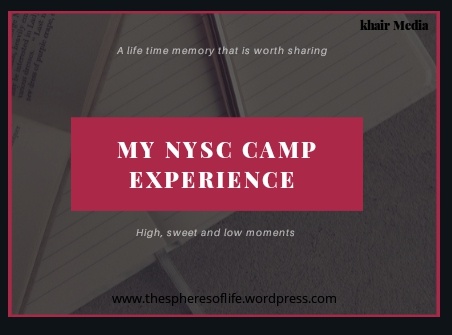 Regimented Life 😑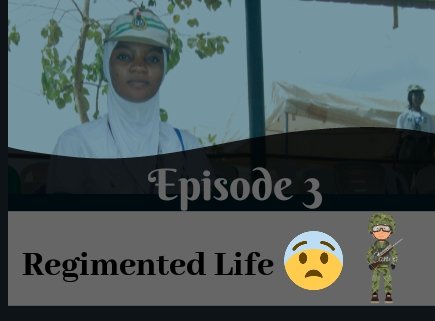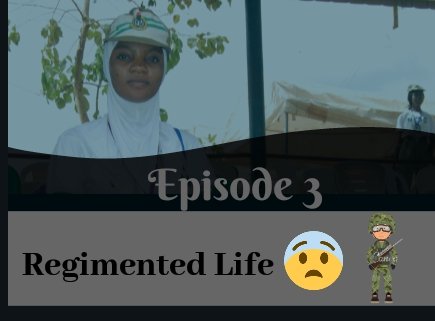 Hi guys, thanks for reading my previous episodes 😀. This is a bit late, I'm so sorry, I'm settling down for my NYSC service year and it has been hectic but don't worry your girl will make adjustments very soon 😉.
Sigh 🤦 ! Let's get started This episode is about the NYSC Camp life, the daily routine and what to expect.
Regimented Life's Daily Routine
NYSC camp life is a regimented life adjusting to this life was such a herculean task for me 😢. Do you know one weird thing about the regimented life? Every day is the same, you don't know the difference between Monday and Friday. Only Sunday is a little bit different.
Monday To Saturday
So my daily routine is quite different from other corps members (lol not your regular Corper ) OBS and all. Will tell you about OBS in the subsequent episodes.
So as I said in episode 2… I woke up by 2:00 am because of my roommates 😑 but you know what? That was how it was with every other room and it never stops until I trained myself to wake up anytime I want no matter what!!!
So the normal time to go for morning parades is 4:30 am. Where we will have early morning devotion, the Christians will come out for praise and worship while the Muslims will come out to pray 🙏 after which there will be morning meditation (each platoon has a topic and it was on rotation ) it started from platoon 1.
I led prayer like three times and it was impromptu but then I did it and even gave a sermon.
After all these, the Camp PRO will read out the line-up of activities for the day 😏 . Before we know it Nigeria is ready to wake up and that's when the camp RSM will shout on top of lung preit! Preit shun! We will all be at shun till they raise the flag.
My friends 😥 we are doing all these while on our feets 🤥. Tough! After the flag has been raised.
Comes Man O War morning exercise 😂 . Oh I so much love it! It's like a dance tutorial ☺ well, I don't know how to dance but I always follow our model, one Man O War will stand in the middle displaying what we will be doing then the DJ!!! DJ Water! what a funny guy ☺ .
He was giving us hit back to back the likes of Shake body, See Mary, all those dance floor songs that will make you shake your body by fire by force 😂 but they always end it with press up, which I always skip 🙄 why? Because my white will get dirty 😏. Not because I'm lazy 😎.
After the man O War, the platoon inspector will come for attendance after which we will all go for our various activities, if you are in the parade, Quarter Guard (this is where I was) we will meet at our joint for rehearsal.
Don't worry Quarter Guard rehearsals and all is an episode on it own our commandant is the funniest being.
By 7 we would leave our place of activities and go for breakfast 💃 🍲🥘 and it's either tea and bread with boiled egg or tea and bread with butter or one huge slice of yam with fish sauce.
After breakfast, we have till 8:45 am to get ready for lectures 😖 kind of free from 7:30 till 8:45 (I'm not free in particular) but I used these times to make video calls with Bobo and all ☺.
By 8:45 we must be at the pavilion to sit, we will be called with the beagle as usual; then we will sit according to our platoons, you know what? From 9 am till 2 pm we would listen to lectures back to back 😕😖 sitting in one spot for five good hours, well some of the lectures are interesting while some are super boring, you can imagine sitting at a lecture that is boring for five hours!!!
I have seatmates depending on my mood, if I want to sleep ( they always catch me 😣,) I always sit with Rhoda but if I want to play it's Shugar! Shugar will make you laugh your ass out, I will talk about these two and other people in the subsequent episodes. I always sit with strangers for an exciting lecture because I don't want to miss a point.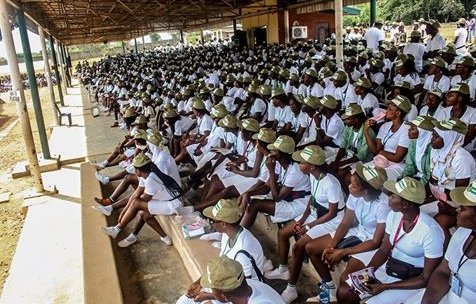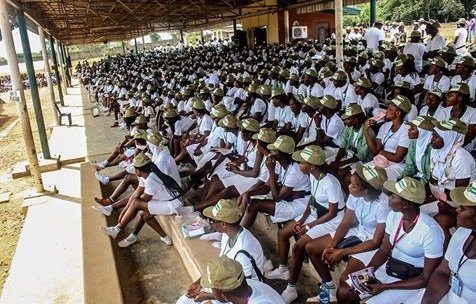 The pavilion for lectures and social night. Photo credit : @oyokopa
Are you following the Nysc Camp Life?
After the lecture, we would go for lunch by 2 Pm, Amala, Eba with ogbono or Egusi soup or Rice either white or Jollof rice.
Once we're done with lunch, we are free till 3:45 pm (I'm not free!!!) why am I not free? I've got my hands in lots of things 😑 will tell you what I do with my free time in one of the episodes 😉.
So, many people used this moment to sleep or chill at Maaami market until the beagle disturb us with that freaking sound 😫 .
By 4 PM, we're all at the parade ground again in our whites ooo. You know the annoying part you must always wear your whites! You know you wouldn't want to look dirty so you might wear two whites in a day, the shoe is very Key, it will get dirty so I have a rubber canvass that I can wash and dry with a handkerchief.
it is indeed a regimented life.
The evening parades, Quarter Guards would go to their rehearsal place, same for those in parades, colour party, those in sport and all.
So we would do this till 6:30 pm. Nigeria goes to bed by six with the same beagle preit process. By 7pm we would have our dinner.
8;00 pm, it is time for social night 😏 you know what is annoying? everything is compulsory, the social night is for fun so it should be optional but no it's compulsory, but I enjoyed most of it.
We have lots of inter platoon competitions, Miss NYSC, Mr Macho, Mr and Miss Ankara, Dance competition with different cultural themes and drama presentation. I was asked to contest for Miss NYSC, Miss Ankara lol I didn't 😂😂 I'm sorry I can't, you remembered that man that asked me about what I can do for our platoon in episode 1, he was on my neck to contest but I'm not a free one so I didn't contest 😎.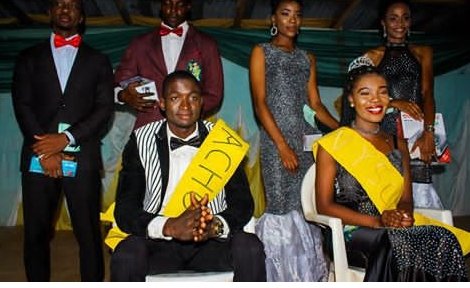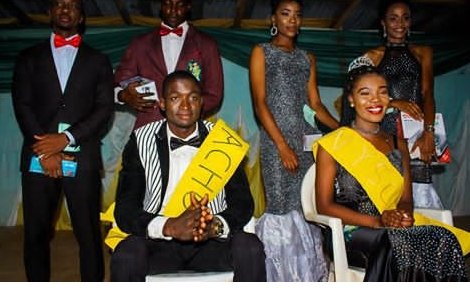 Mr.Macho and Miss NYSC Photo credit : @oyokopa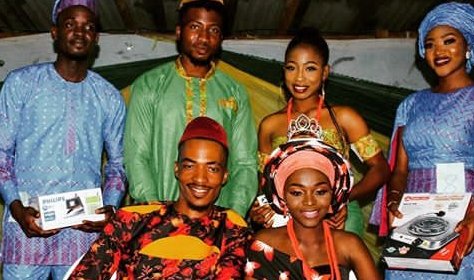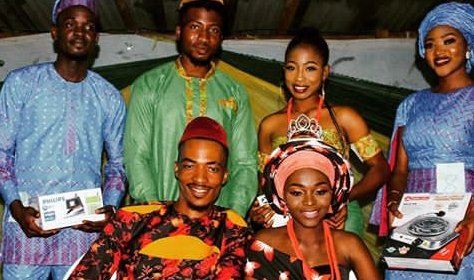 Mr and Miss Ankara Photo credit: @oyokopa
What amused me about our social night? It is the fact that even if the presentation was rubbish the anchor will say "Beautiful presentation from platoon… " so our social night ends by 9:30.
The times for prayers are whenever they blow the beagle for morning parade we converge at the mosque and later join our colleagues, you wear your whites to the mosque, you can only change there, and you think you can quickly rest in the mosque?
It's a lie after prayer the Imam would say "If you sitting down, you are wrong!
We are wrong everywhere 🙄.
So that's NYSC camp life, Monday to Saturday and I hardly know the days of the week, the same routine every day. That is what to expect from a regimented life.
SUNDAY
Well, Sundays 💃 Yay!!! We are free till 2 pm and we can wear our mufti (normal clothes). Christians will go to church. There is Jumuat services on Fridays too.
On Sundays, I rest too but not that free though. this is when I give my clothes to the dry cleaners. Remember I told you that I have two on my neck, the one that gave me her card first and the one that helped me with my box … I would tell you the person I gave it to in the next episode. But tell me in the comment section (Who should I give it to?)
What do I do with my free time? Watch out for more episodes. Thanks for reading about the regimented life.
Read the next episode here Episode 4 and the previous episode here Episode 2
Support this blog here buy me a cofee