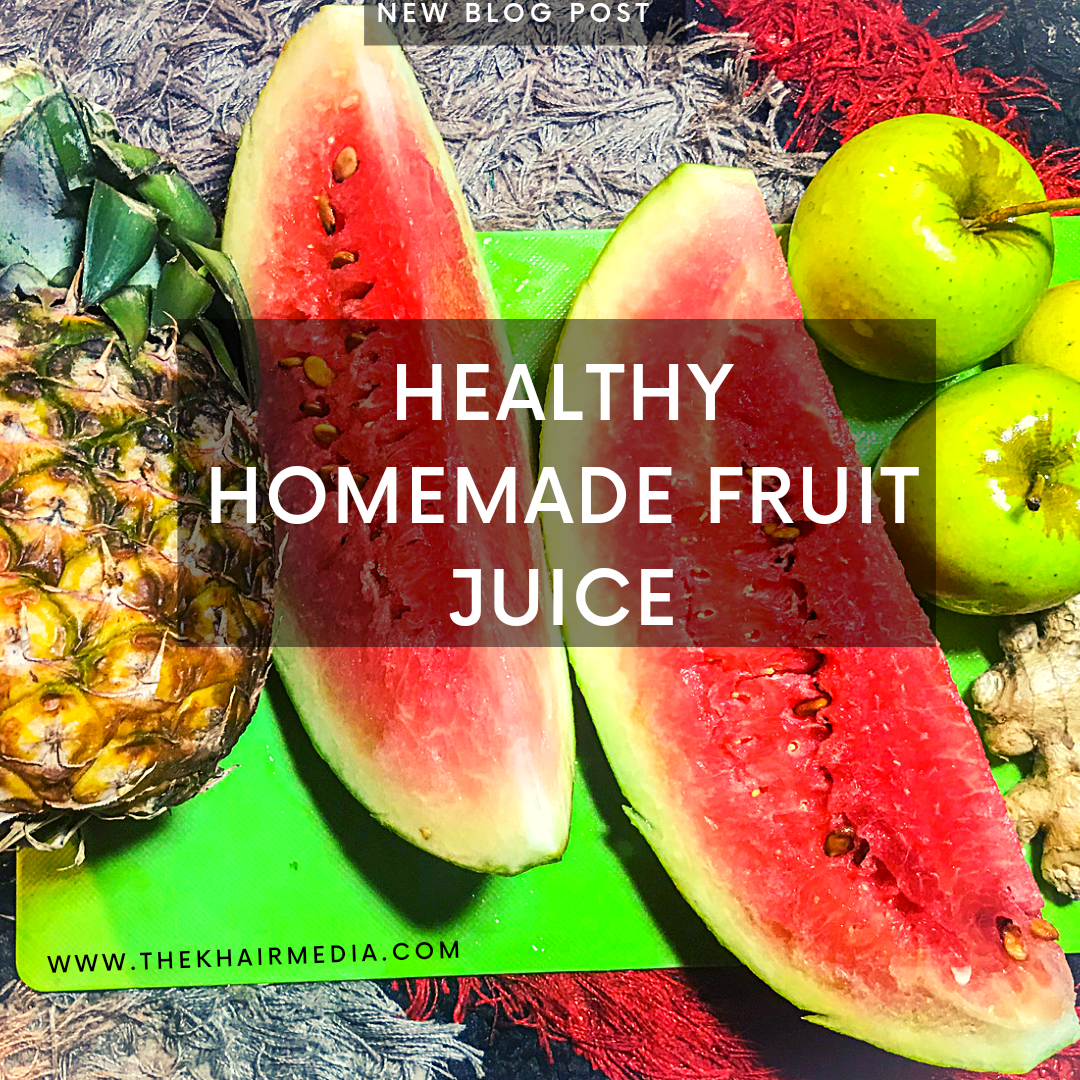 This healthy homemade fruit juice is a combination of fruits that are beneficial to the body.
In a bid to stop taking carbonated drinks (As we all know, it is not good for our health.), I came up with different alternative drinks that are tasty and also good for our health.

I love to share good things with my readers, and that is why I am here to teach you how to make this healthy homemade fruit juice that I discovered.
The Ingredient for the healthy homemade fruit juice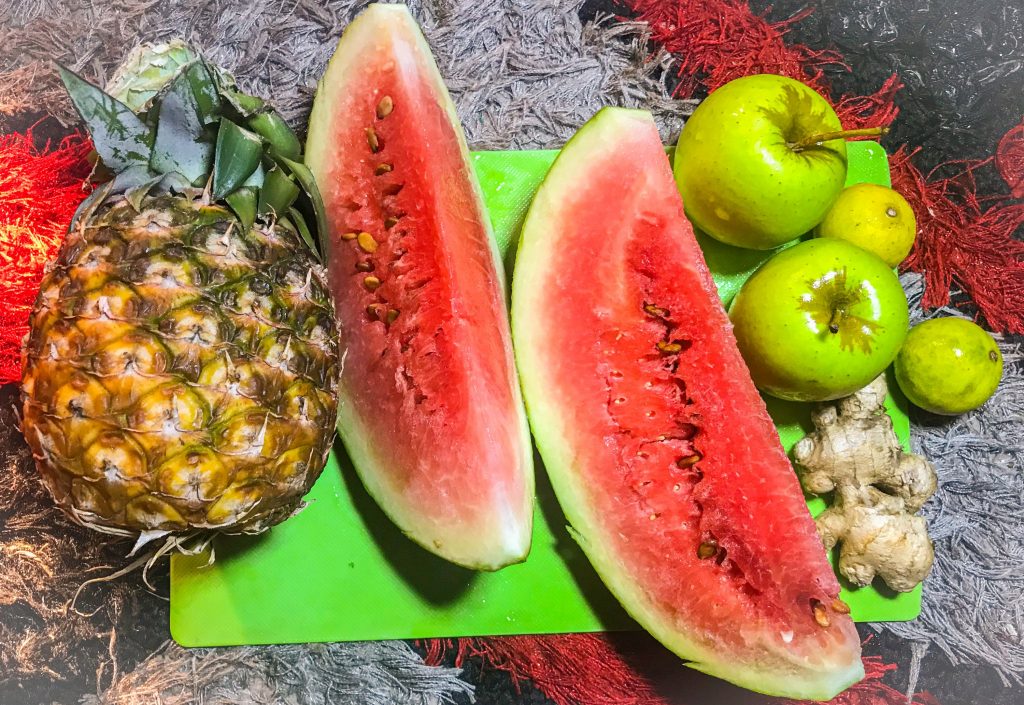 Pineapple Watermelon
Apple
Lime
Ginger
Water (optional)
Tools
Knife Chopping board B
owl
Blender or Juicer
Sieve
Fruit Jar or empty bottle
Preparation time: 10-15 Minutes
The Process

I left out the amount of each fruit you will use because you can adjust it to your taste, if you want apple to dominate the taste, use more apple, If you want the pineapple to, use more pineapple.

Let's, get started; I love to go from the hard part of my chores to the easiest, so the first thing we will be doing is peeling the pineapple.
Stage 1
Peel the pineapple, cut it into bit sizes and set it aside.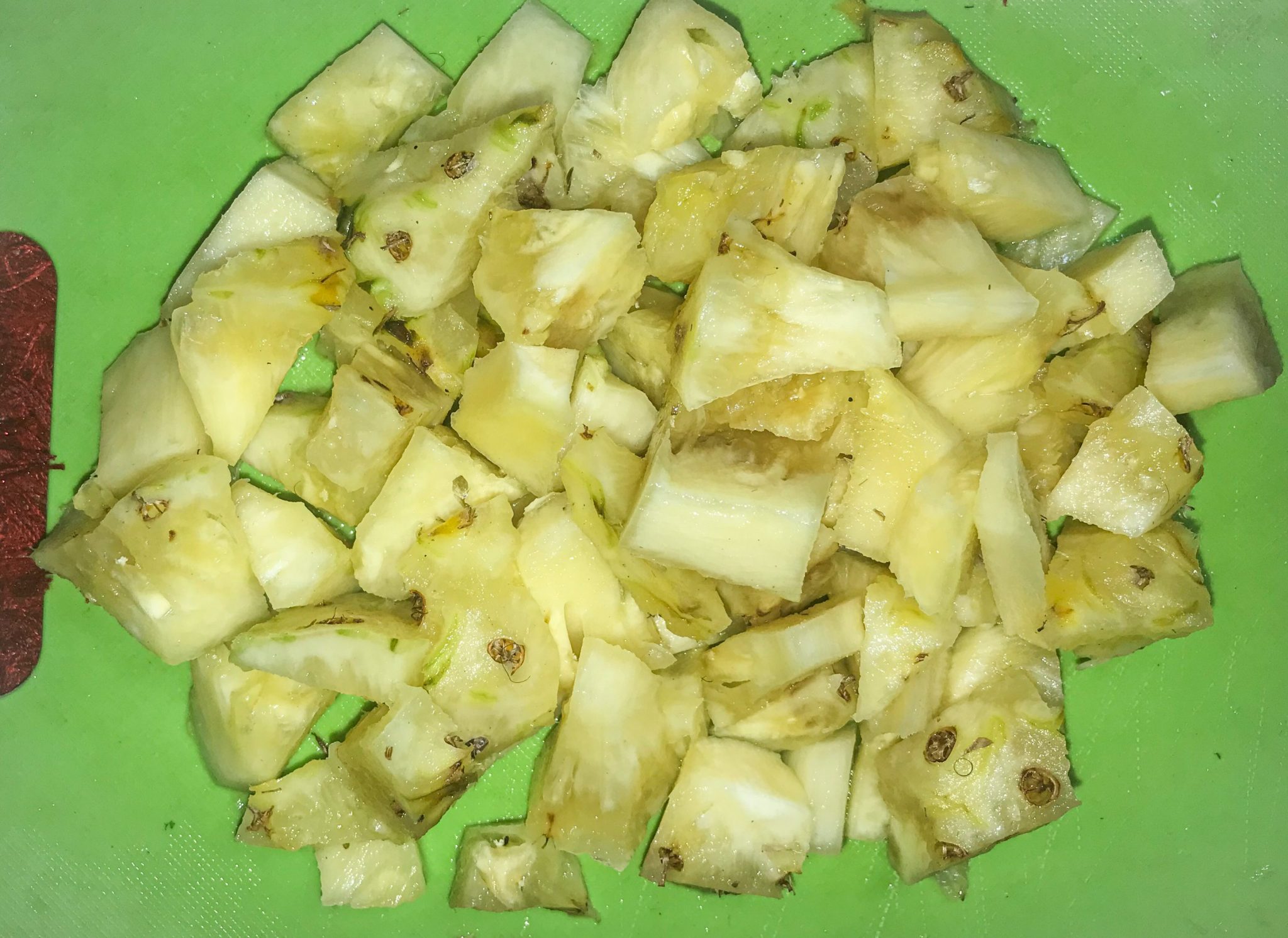 Slice your watermelon into small pieces; make sure you cut it with the white part. Do not remove the seed!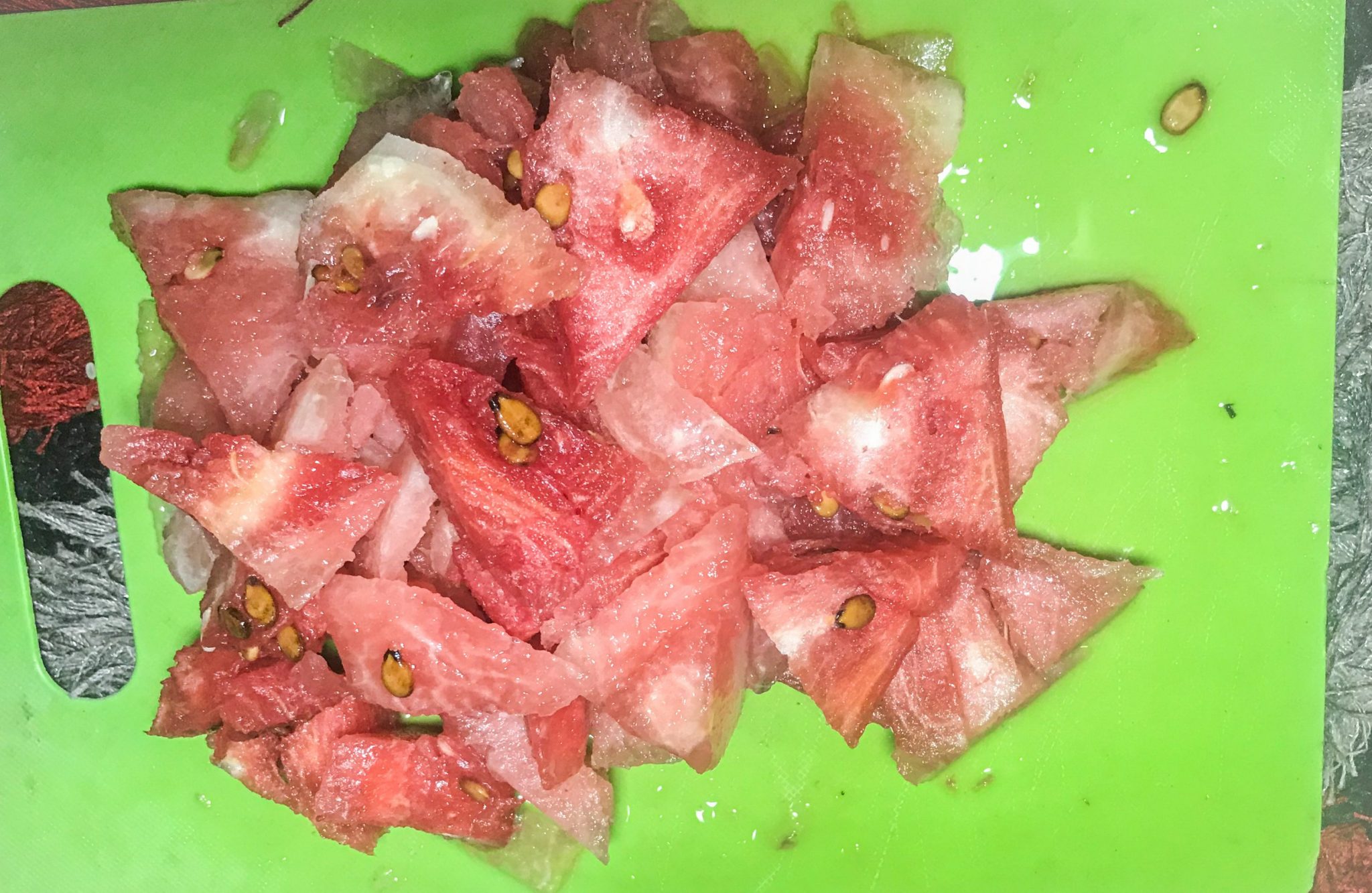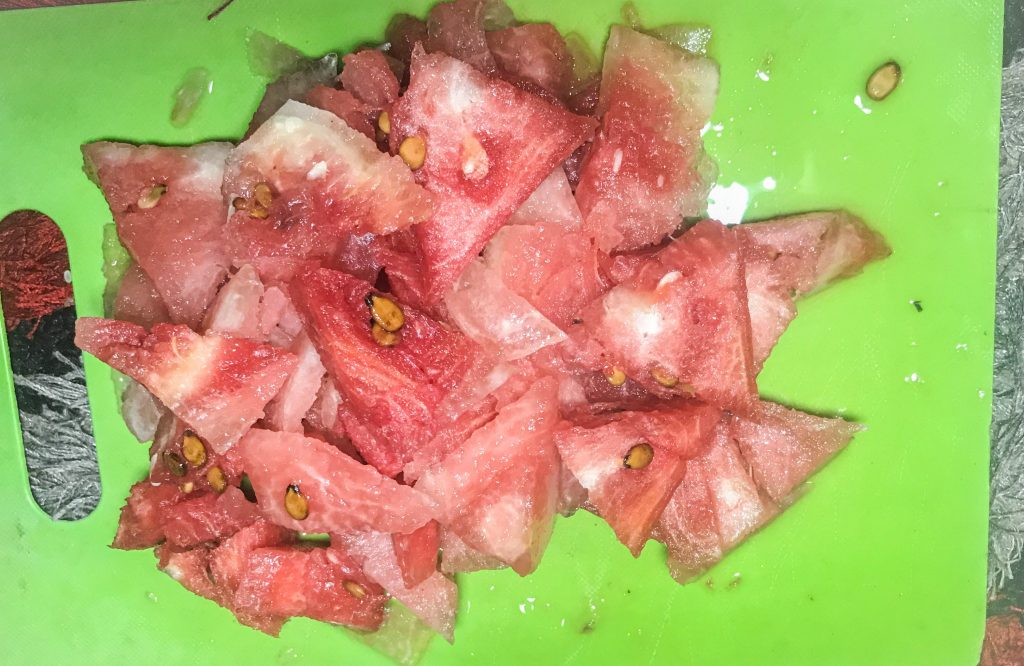 Wash your apple thoroughly and cut it into halves.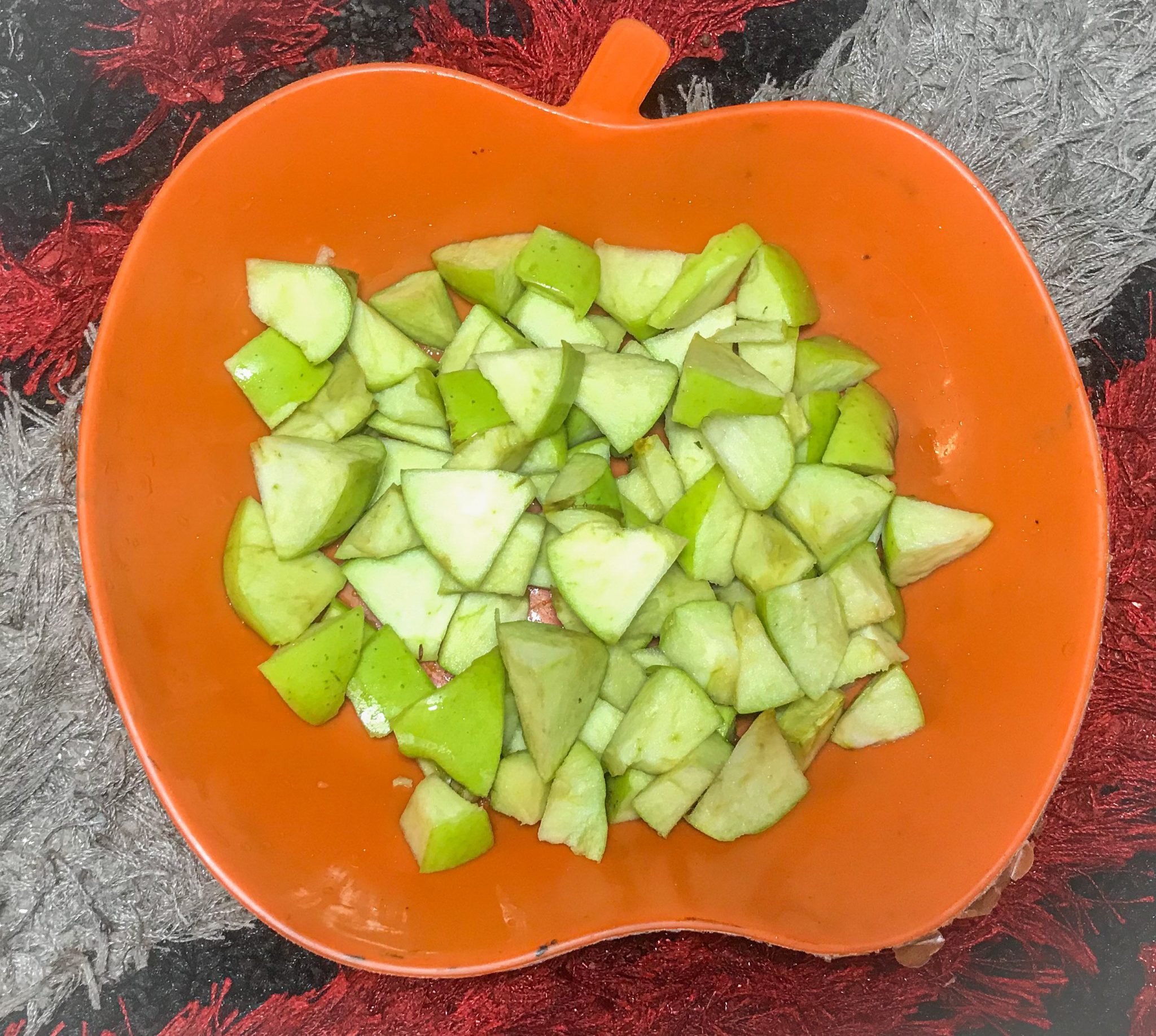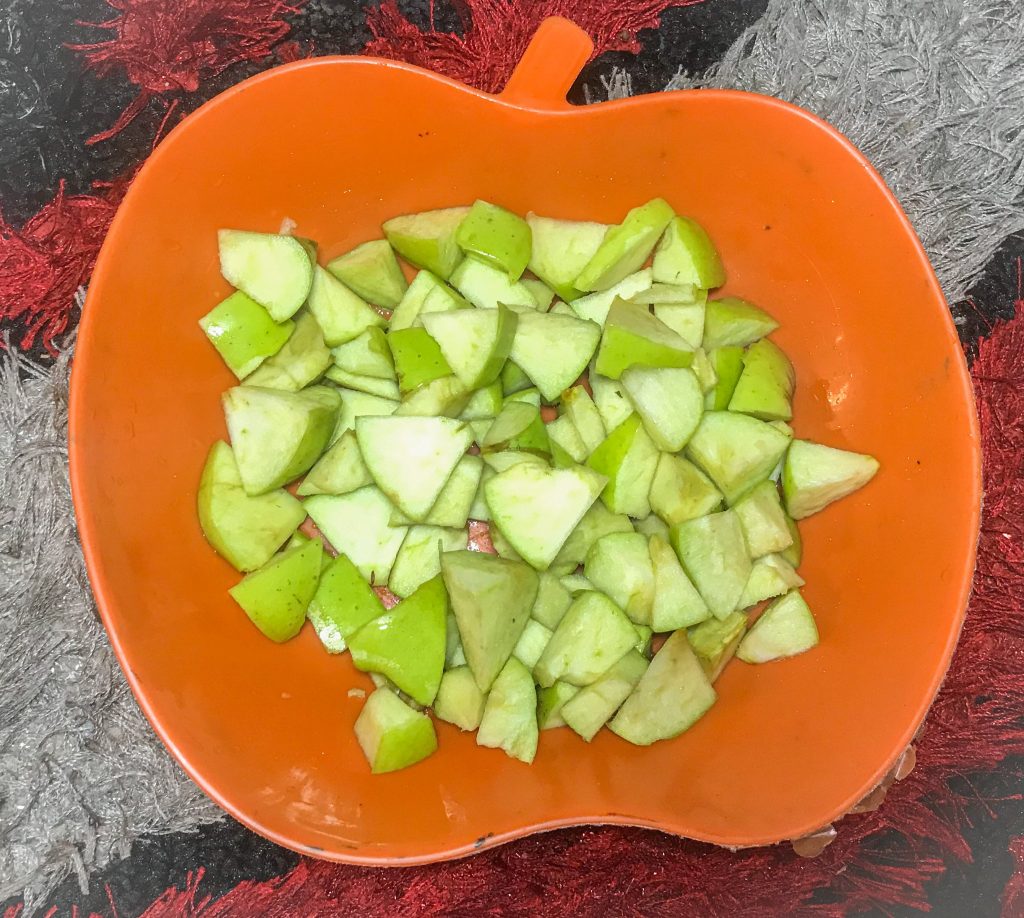 Peel the back of your ginger. You can use powdered ginger but freshly peeled ginger is advised.
Cut the lime oranges into two and remove the seed.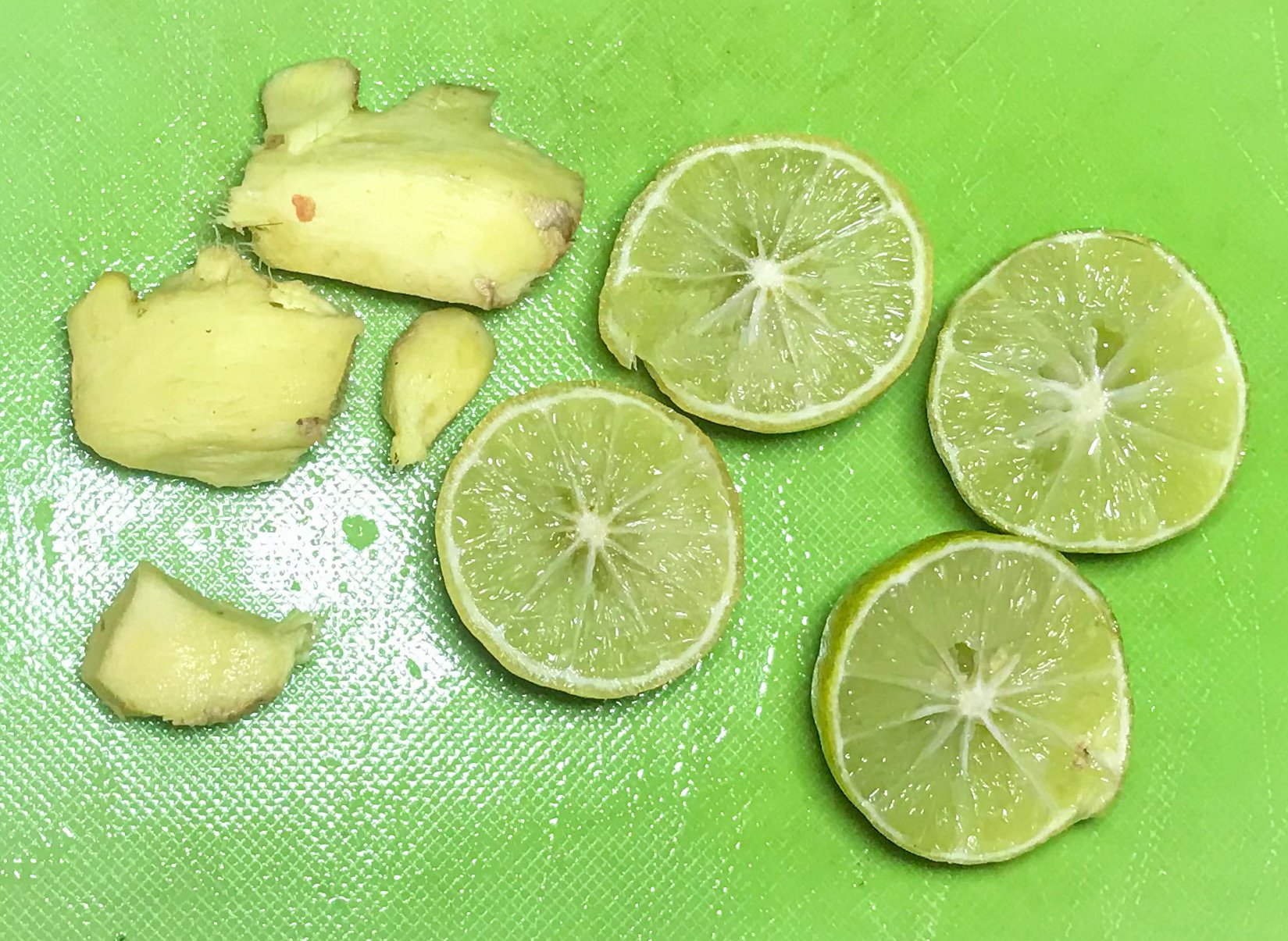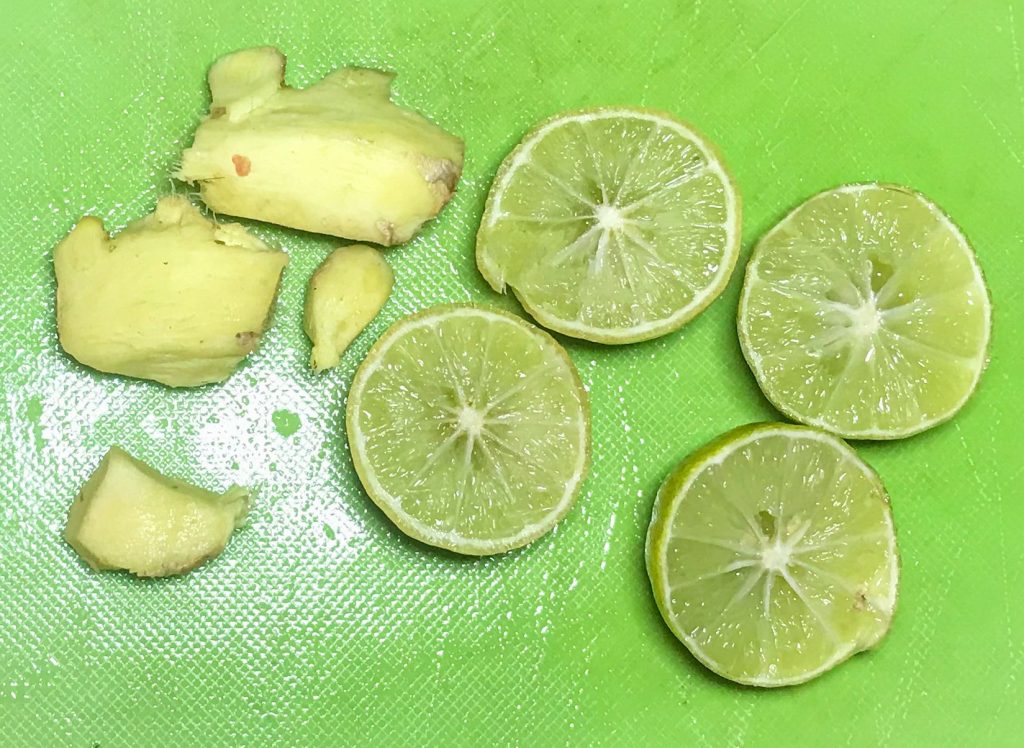 So after stage 1, we will move to stage two which is making our healthy homemade fruit Juice.
Wash your blender and Put a little water into it; make sure it is not too much. Include the watermelon into the blender jar.
Add your pineapple and blend it! (The reason why I am blending it without other ingredients yet is that my blender is filled up so to create room for other ingredients, just blend it a little bit and there will be room for others.
Add the peeled ginger.
Squeeze in the lime, squeeze the life out of it.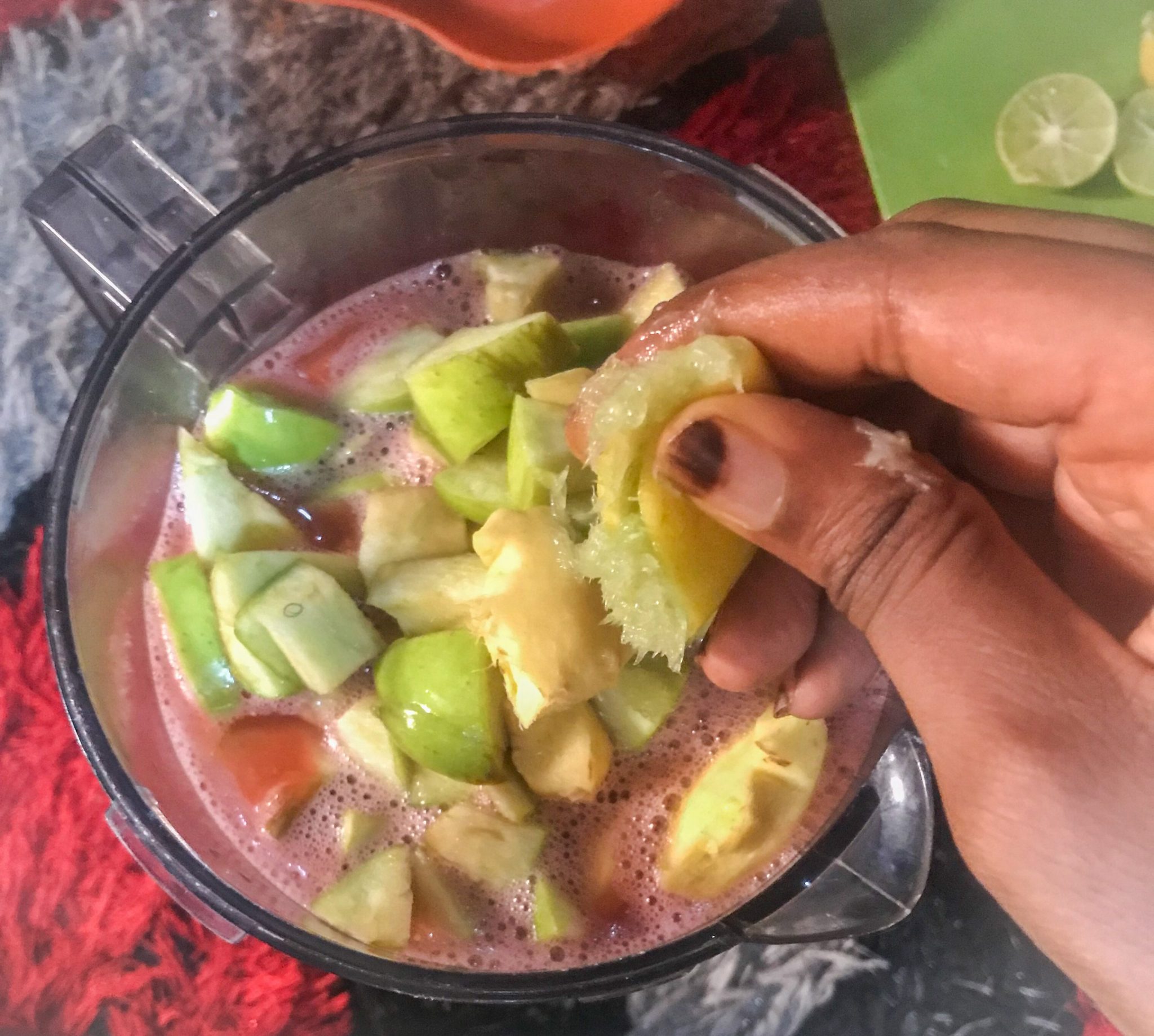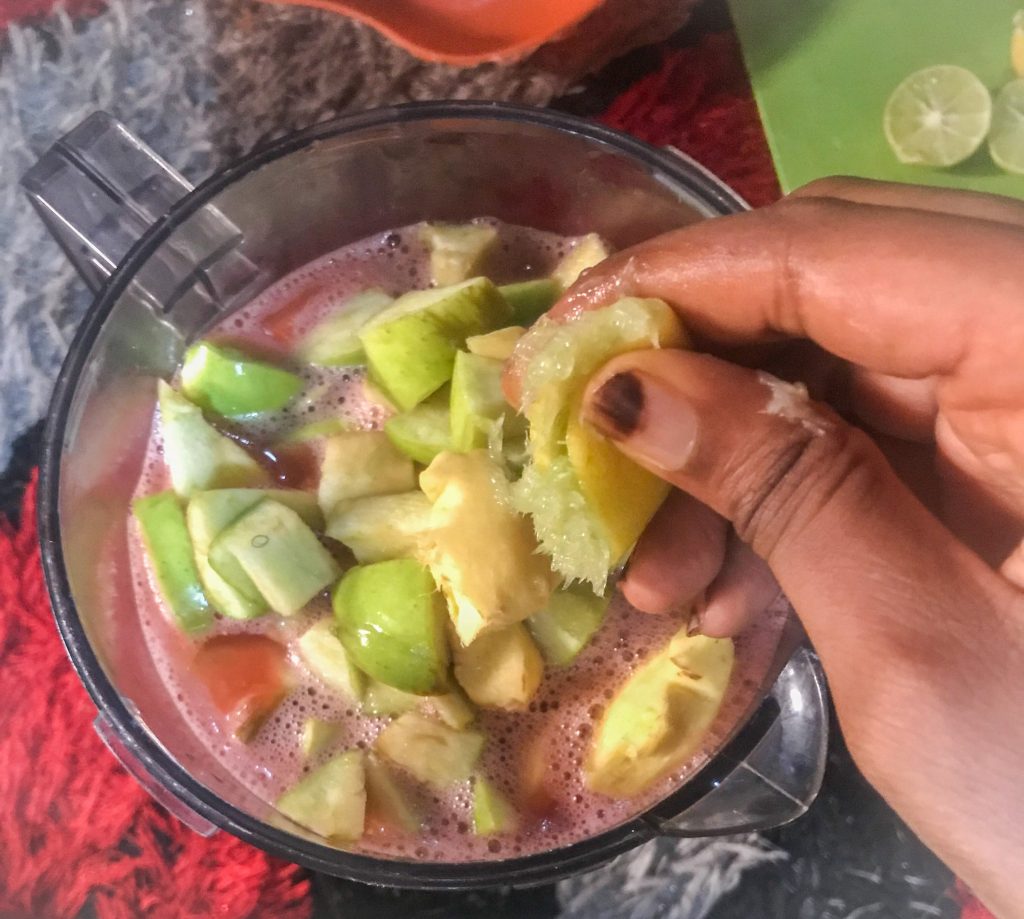 Blend! Blend!! Blend!!!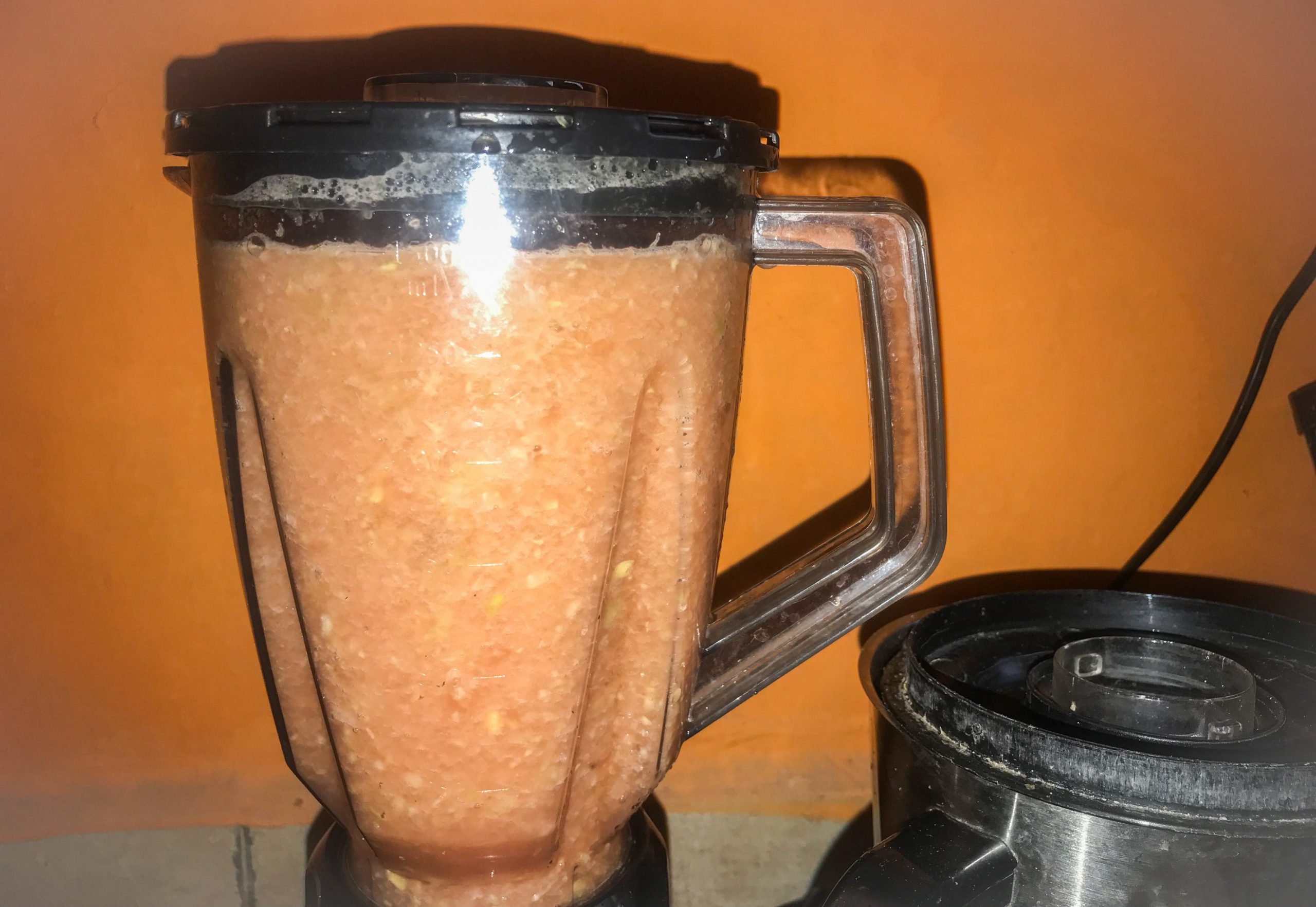 It is not a hard mixture, so everything will easily come together to make a puree.
Get your sieve ready, you can use linen but I prefer a sieve because I still want to taste small fruits shaft in my juice.

Pour the puree into the sieve, get a spatula and use it to press the mixture together with the sieve to bring the liquid out.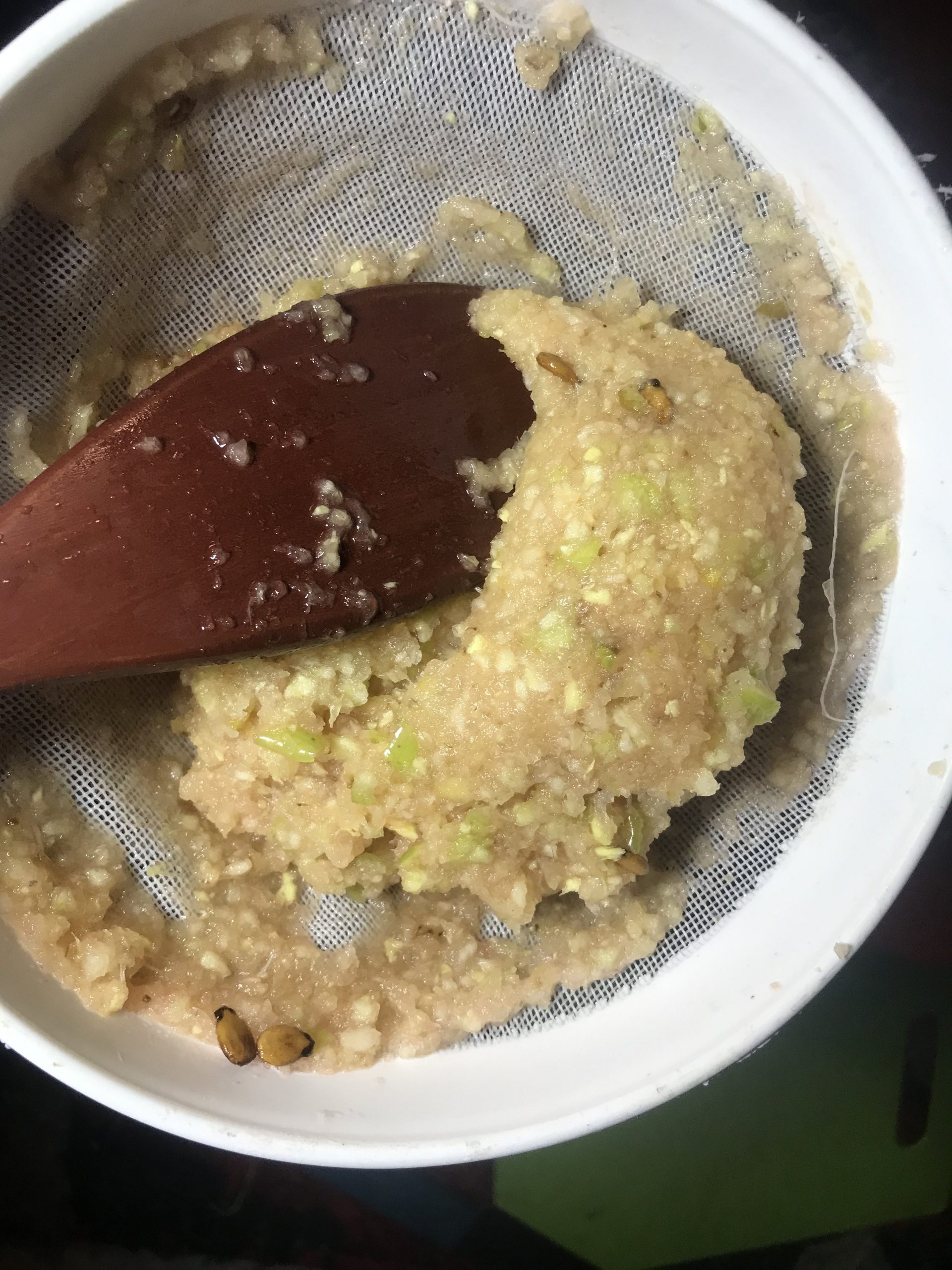 Repeat the process till you are satisfied, you can add small water to get out everything from the puree.
Watch the clip below for better understanding 👇

Your Fruit juice is ready! Put it in your fruit jar or any clean empty bottle.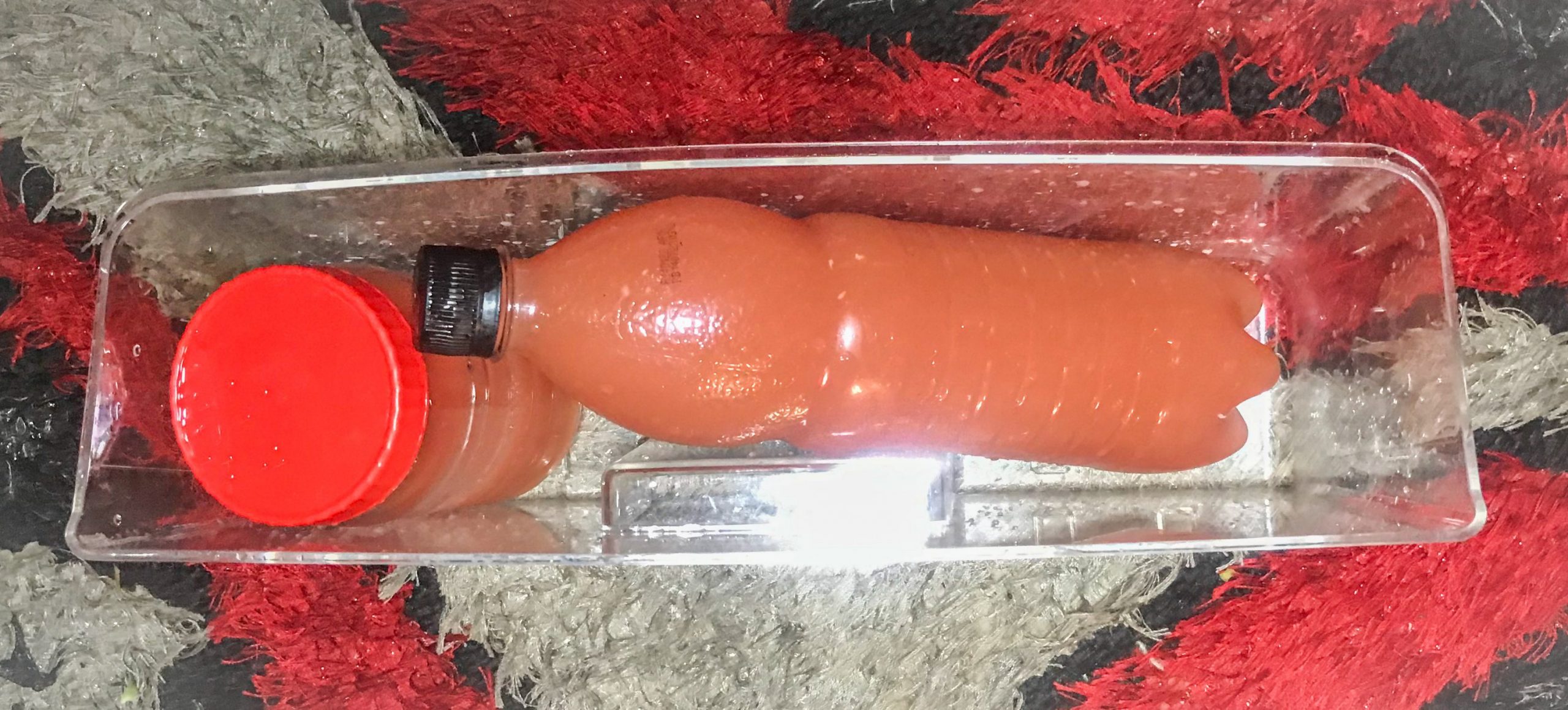 Refrigerate because the healthy homemade fruit juice is better served chilled.

If you are using a juicer, you do not need to go through the sieving process as a juicer will make your work easier and you do not need water.

If you do not have both a blender and juicer you can go for a manual blender, though, it will take time.

Buy your quality juicers, blender or manual blender at a pocket-friendly cost using my affiliate links. I specially picked out the best products for you at an affordable price.

You can get a manual blender here Manual Blender.
Juicer here Premium Juicer
Blender here Deluxe Blender
Tips:
You can add dates to make it tastier! Use powdered Ginger if you can't find a fresh one.
You can adjust the fruit proportion to your taste.
For your blender to last long, the best thing is to put the soft items first. In this case, watermelon is the softest.
Cut your fruits into small pieces to avoid clogging.
Freeze your juice for it to last long.
Blender Washing Hack: The best and easiest way to wash your blender is by putting enough water in the blender, add little soap, and blend it. This will thoroughly clean your blender without having to use a sponge.
Health Benefits Of Fruit Juice 🥤


Each fruit has its health benefit, for Pineapple check benefits of pineapple. For Apple, Check Benefits-of-apples. For Ginger check ginger benefits. For lime, Check this health-benefits-of-lime. For watermelon, find it here health-benefits-watermelon.
If you take your time to check the links, you will see how beneficial it is for you.

Market price

This market price is for Nigerian readers.
I went to Ganmo market on a market day, so things were relatively cheap. I got two small pineapples for 300, and I used to get one for 400, 500.

I didn't find the size of the watermelon I was looking for, because I went to the market late so I got two-piece from Malla, which cost me #200 for both.

I got two medium-sized apples for #300. I had ginger and lime at home but for this juice, it should cost you like #200 and you won't even finish everything.

The cost of things also depends on location.


We have come to the end. I developed the recipe for the healthy homemade fruit juice with Bobo, so feel free to call it Khair and Bobo Special Juice.


Expect my blog post on easy ways to stop taking soda.

Thank you for reading, kindly drop your comment, like and share. Read my previous post Festive Periods in Nigeria

Grammarly will help you boost your vocabulary and edit your work, sign up for Grammarly today Grammarly.