Let's Gist
Festive Periods in Nigeria: is the culture fading? Hear me out ?!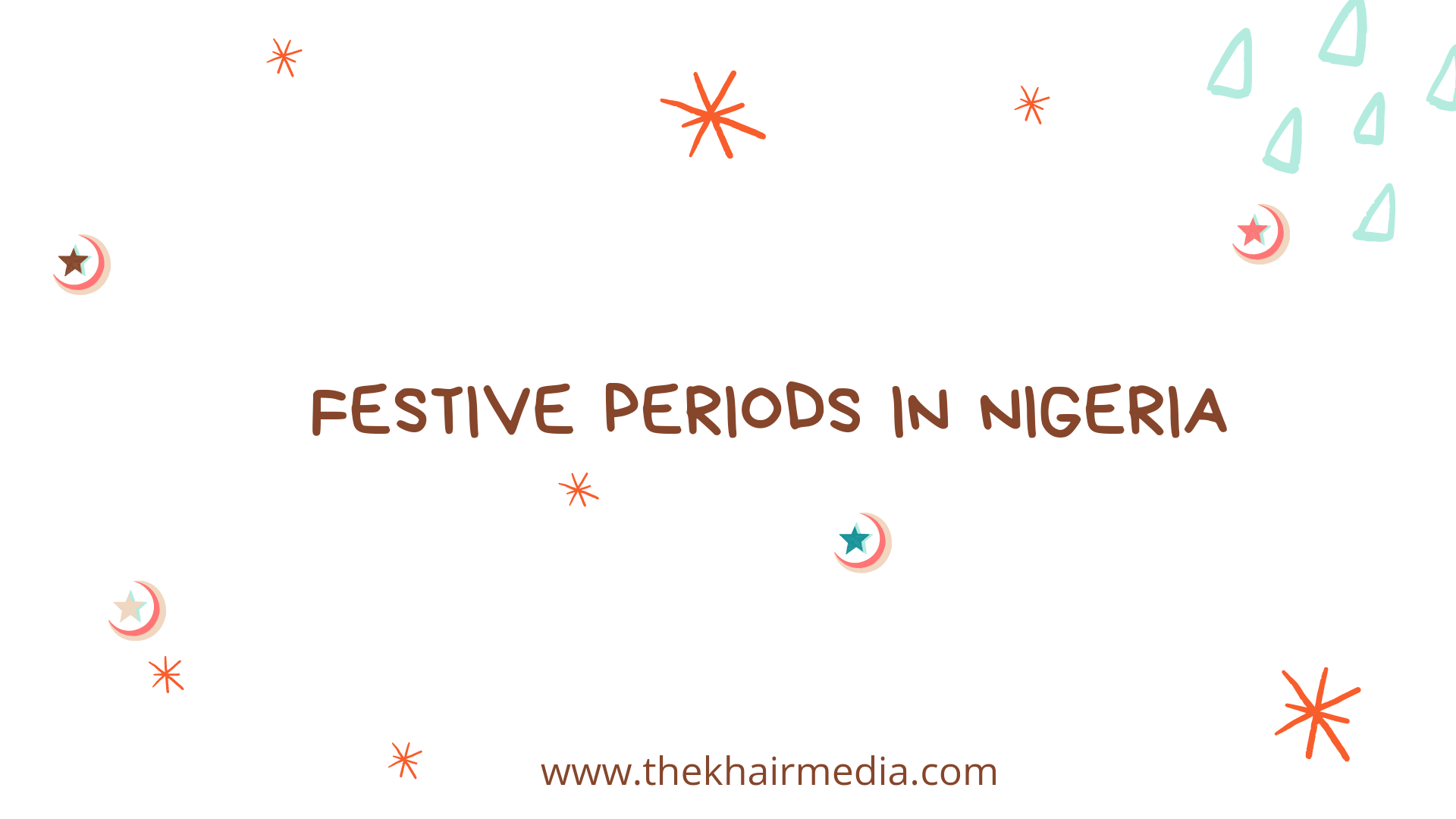 Hello, it's me again, how are you doing? For those fasting, how is Ramadan going? Since Ramadan is still around and we recently celebrated Easter, I will be talking about the dying culture of festive periods in Nigeria.


I recently came across this, where someone was talking about how we are losing our festive period excitement.
It's so sad that I didn't screenshot. I just decided to write this post and I couldn't remember the name either!


Going down the memory lane, I remember how we celebrate festive periods in Nigeria when we were much younger; the running around, the family union, the community coming together to celebrate, and all that.


Just thinking about it, I'm currently writing this with a bright smile. It is indeed a beautiful memory, from my end, a day to Ramadan, my mum will bring out our special plates, we all have our special trays in different colours and plates dedicated for Ramadan.
The preparation alone will make you look forward to it.


And for Tarawih, I can still remember the joy to join this special prayer, the way we count it, "As Salam Alaykum Wahid."


Another beautiful thing is waking up during sahur, although I would have loved to experience waking people up, I was not allowed to do that.


But in preparation, kids will make mini drums, buy small drums, and some will use a stainless bowl to wake people up.
They will wake up as early as possible to walk around and wake others; the sound of drums, the sound of kids singing different songs like "Sari tito edide nle" and the fulfilment that comes with it.

The experience is different for everyone. Christians have their way of celebrating Easter, the excitement for Christmas, and joining their family members to celebrate.
Did we outgrow the festive periods norms?
I think we have outgrown the culture of festive periods in Nigeria, all these festive period norms, the excitement, the hustle and bustle are not like they used to be or is it me?
What went wrong? Where did fight with ram horns go? The smell of jollof rice, the sound of pounded yam and the sharing of foods have also reduced (though still around).


These are memories I will love kids to enjoy and share, but with Who?
The buying of colourful google and a faux wristwatch to do shakara for our friends, how we walk around to show off our beautiful outfits like a beauty pageant.
During festive periods, our parents will wake up early in the morning to greet our neighbours; our neighbours will come knocking, greeting us too, from different houses, the love is there!


I know some of these still exist, but you can agree with me that we are slowly losing these festive period cultures in Nigeria.
The white people are still retaining their festive periods' norms, the Easter eggs, the trick or treat for Halloween and Santa Claus. Why are we losing ours?


Sigh! I don't know what we can do to bring these things back but you can share and relish your festive period memories, which you love doing in the comment section.


I hope our Muslim brothers and sisters are making good use of the last 10 days of Ramadan and I hope you are getting ready for Eid.
Read my Previous post
Check out sweet deals on Jumia today.