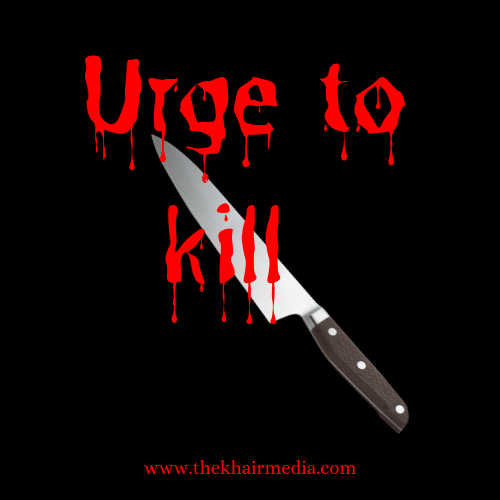 Have you thought of killing someone? You hate them so much that you don't want to see them ever again.
Recently, my mood has erratically increased by the day. Somehow my family thinks I'm crazy simply because I've nursed this urge to kill my aunt over the years. Sounds crazy, right?
The thoughts of being in the same room as her is something I can't imagine. Without a doubt, I know my aunt is still recovering from the wounds I inflicted on her in our last encounter.
But just before you begin to accuse, blame or even judge me for such rousing anger towards my aunt, you might just want to uncover the whole truth and see if truly I qualify to be termed mad.
One month ago, just two weeks before my wedding – with my fiance of three years, love of my life! It is worthy of note at this time to mention that my parents had taken charge of preparations cos I hail from a community that reveres axioms and one of such in my place is "it's your parent's wedding" – this allowed them the planning responsibility.
Dayo, my husband-to-be and I had planned our honeymoon to be in a place where houses were built on stilts. At least these were the plans until my aunty showed up. Aunty Tinuke is a paramedic, my favorite at the time[although not anymore]. She came down to Nigeria all the way from New York. After her arrival, she requested for our medical report which Dayo & I hadn't considered seriously, she ensured that we did. At exactly 8days before my wedding, alas! I got the shocker of my life – I and Dayo aren't compatible, AS and AC isn't.
Situation turned sour. Even when I insisted that the wedding held, our families turned their back on us, our love and everything. I could not believe it.
How should I begin to erase my love for Dayo? He has become my heart already. After all my forays in toxic relationships, I finally found the one for me and I'm just supposed to let him go like that on the grounds of genotype?
How about all our pre-wedding pictures scattered all over the internet, my lovely gown, the aso ebi, the event centre and everything?
Aunty Tinuke has ruined everything, she travelled all the way down just to shatter my dream wedding to the one I love, she has stolen my joy and robbed me of my forever after.
Now tell me why I shouldn't kill her or do you still think I'm crazy?
Drop your comments ?
For more stories like this, click https://thekhairmedia.com/depressed-soul/
Like my page on Facebook https://www.facebook.com/The-Khair-Media-105268240868895/?ref=br_rs