Travelogue
Boat Cruise and Kiss : A Visit To Unilorin Dam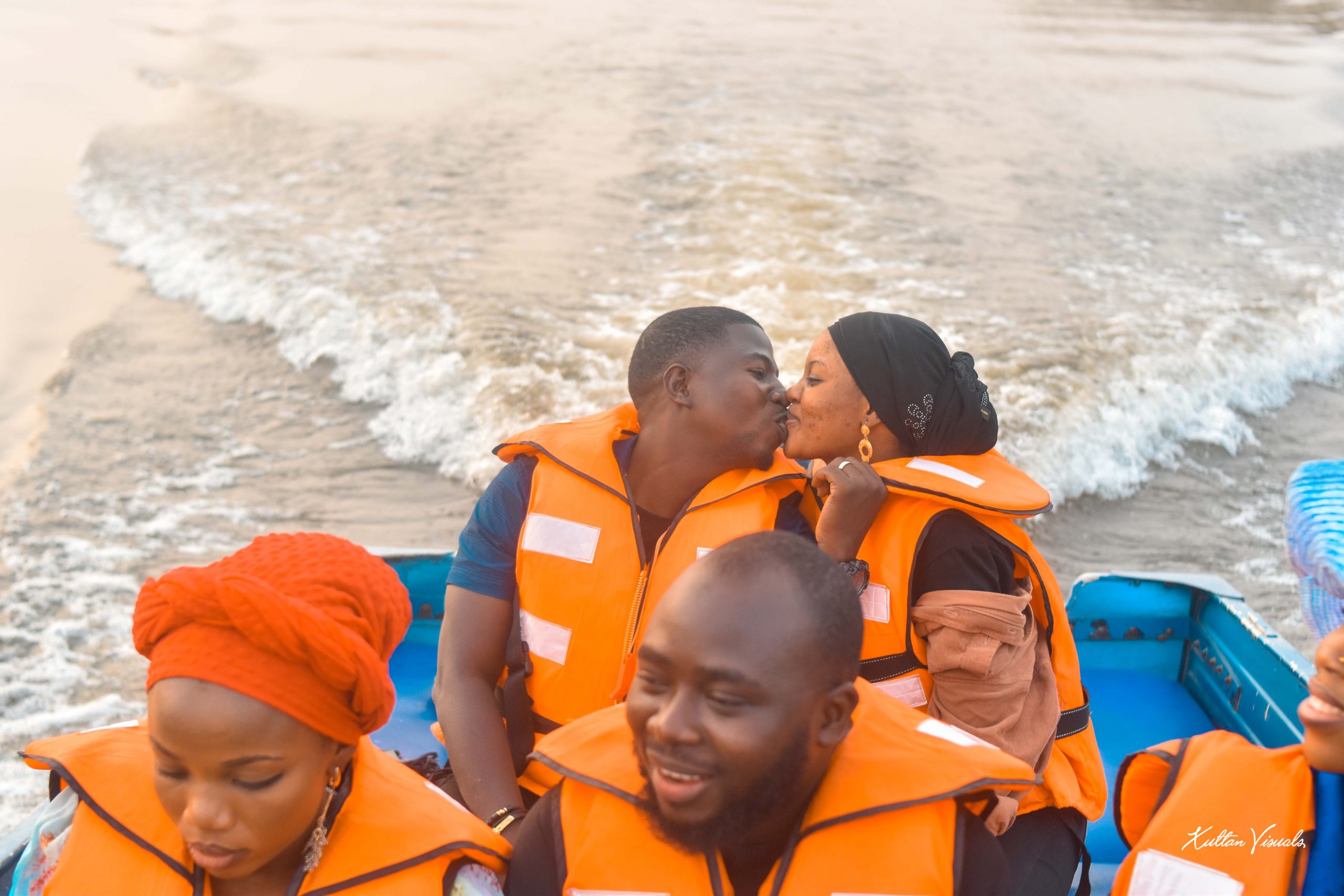 Happy new month! it is the love month so let's start the new month with something lovely, My visit to Unilorin Dam, Boat cruise and kiss😅.
Boat cruise and chills actually 🌚, the kiss came from me🤣🥰.
Early January, I saw a flyer from Time Travelers about a planned trip to Unilorin dam, I was interested I just want to chill so I told my husband.
He was indifferent about going, but you know, what Khair wants, Khair gets it Lol.
I had to convince him of the maximum fun we should be looking forward to, Thank God Time Travellers delivered, I would have been laughed at.
I told a couple of friends about it because I am not a selfish person, I want to have fun and I also want others to, Idowu, Doyin and Zeezah were ready to have fun so they signed up for it!
On the day of the hangout, I got a call that Dovi (Idowu) won't be able to come because she was purging, It was really painful but we will make it up with something beautiful.
IBEDC decided to ruin the day for us, we had no light and the iPhone for pictures was down. I was unable to iron my cloth. But our energy was still 100%.
It's a bit far from our place and Bobo had told me I would be the one to delay us, trust me I didn't disappoint, despite going into the bathroom 30minutes before he did, he still came out and got dressed while I was still deciding on what to wear.
I had plans for another outfit entirely but I couldn't iron it so I had to make a few changes.(Not like I'm a big fan of ironing clothes but this one is too obvious) .
The pickup time was scheduled for 3pm, we were supposed to meet Time Travelers and others at post office.
Bobo's T-shirt inspired me, He wore one of our matching tees and I said yass! This is it! He was asking me to assess his dressing while I got the inspiration to rock mine with him.
I wore the black t-shirt with "SO" and "MA" inscription, if put together with his own "UL" and "TE", It will form SOUL MATE💕 .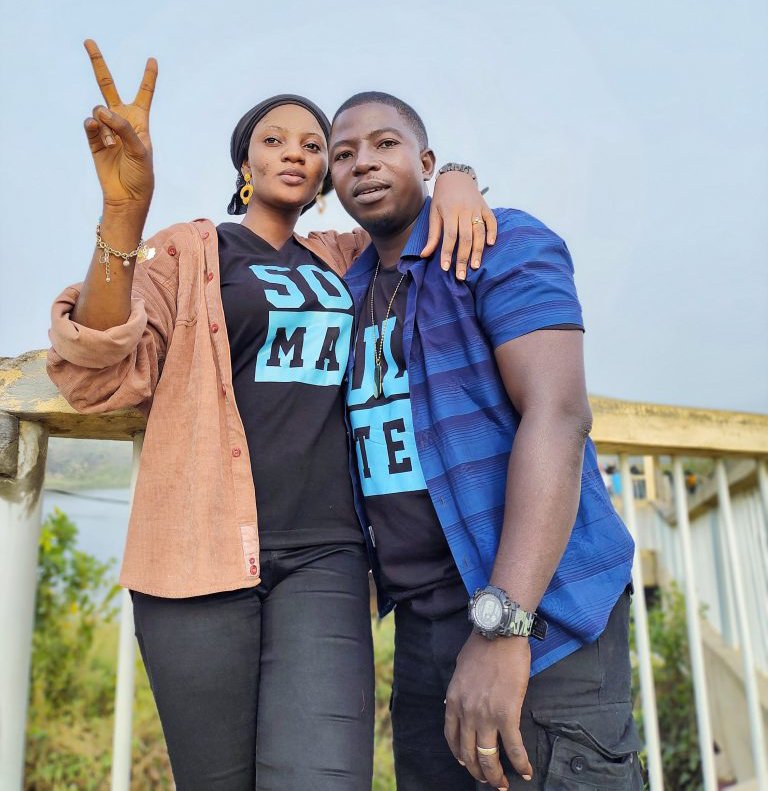 I combined the Tshirt with my black jean and a big shirt, I have a thing for big shirts. I wore a sneaker that is matching Bobo's sneakers and we are ready!
We arrived Post office at exactly 3:02 PM, Just 2 mins late, lol, We met people there and also wait around for late comers before moving to Tanke where we picked Zeezah, Doyin and some people.
Arrival At Unilorin Dam
We arrived at the Unilorin Dam, we found other people there, having fun and enjoying the atmosphere
The organizers arranged our own space and we started with Networking, We all introduced ourselves, what we do and all.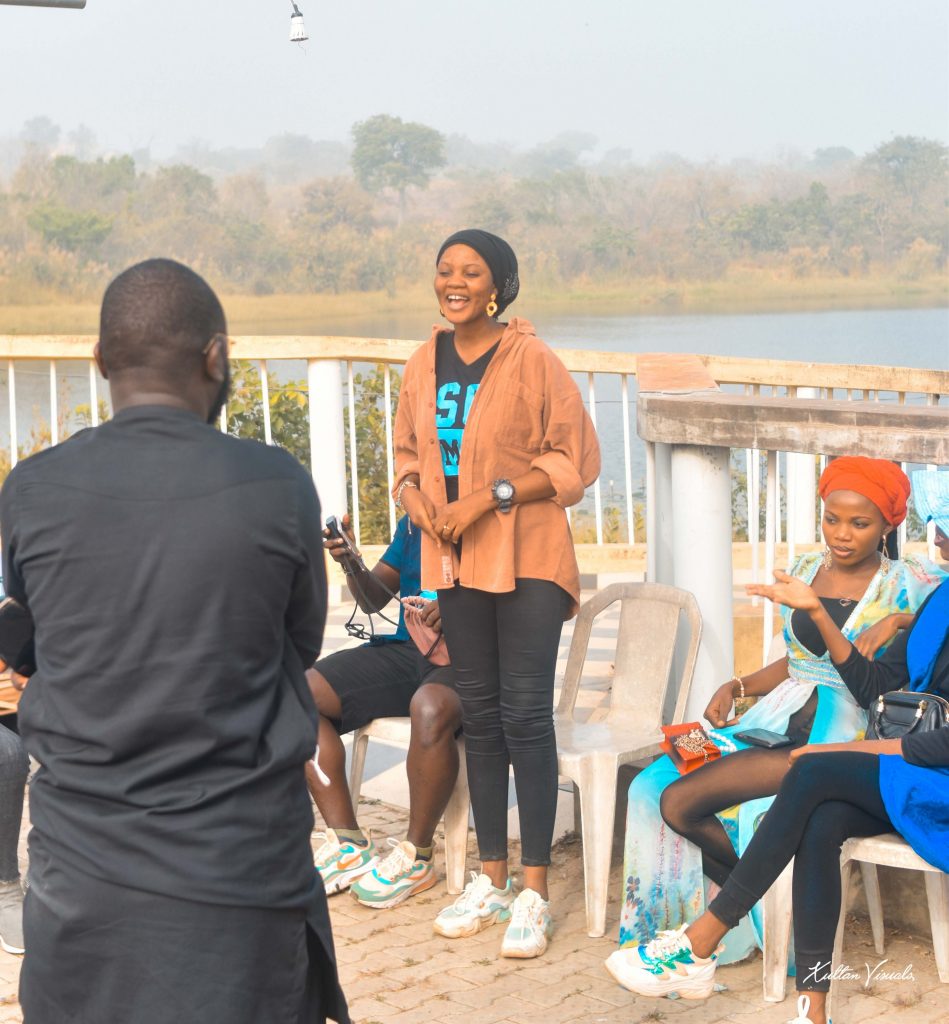 After that we moved to games, we were divided into three groups for the game. Each group will have a volunteer who will check a word written by the moderator, and act it for us to get.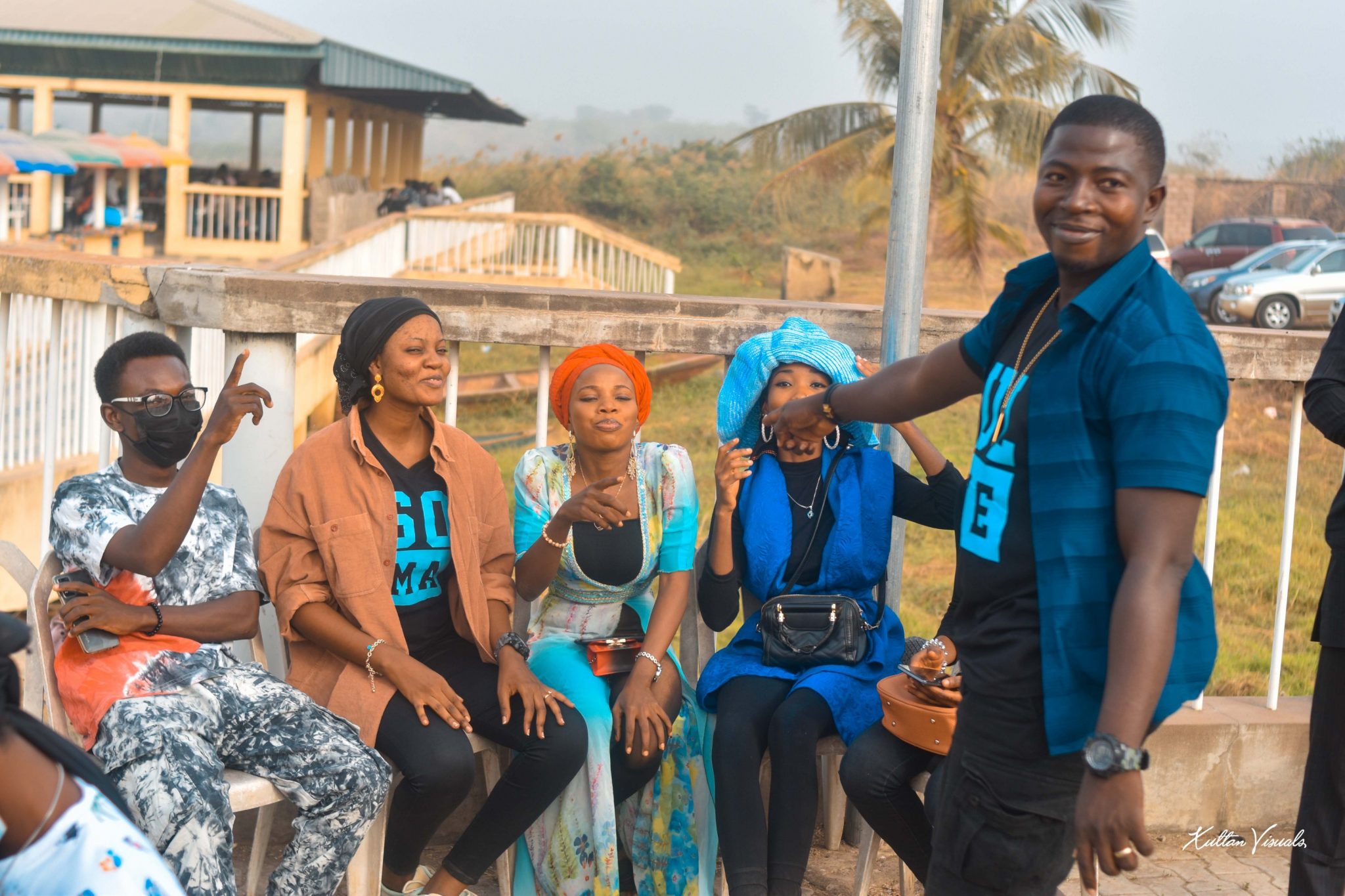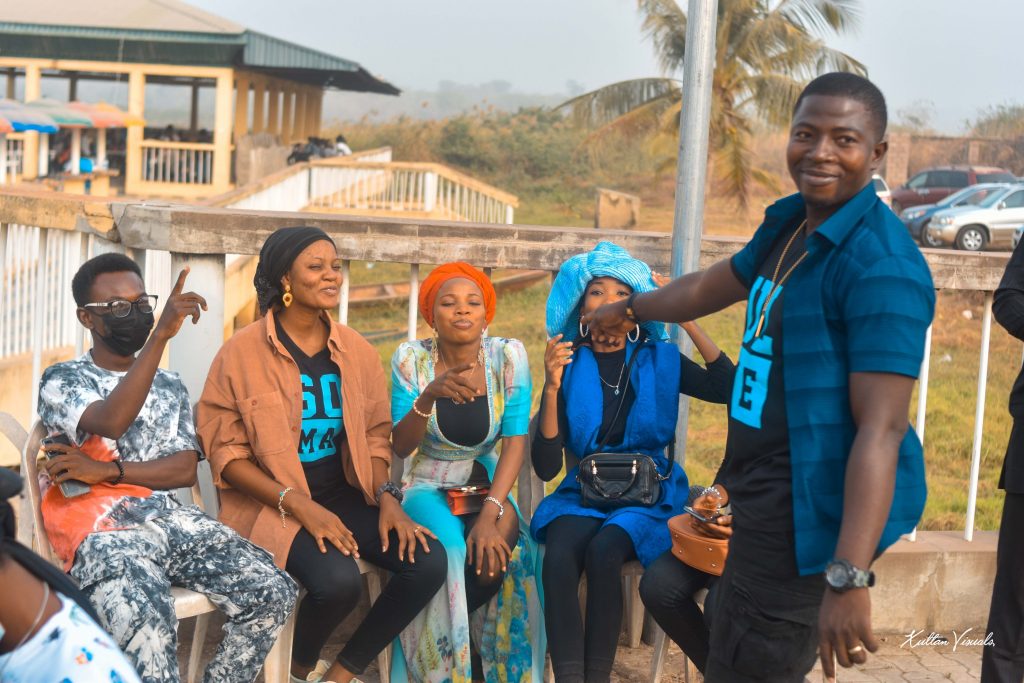 It was really fun because the volunteer will have to demonstrate for the group to guess the word; hence we need somebody dramatic.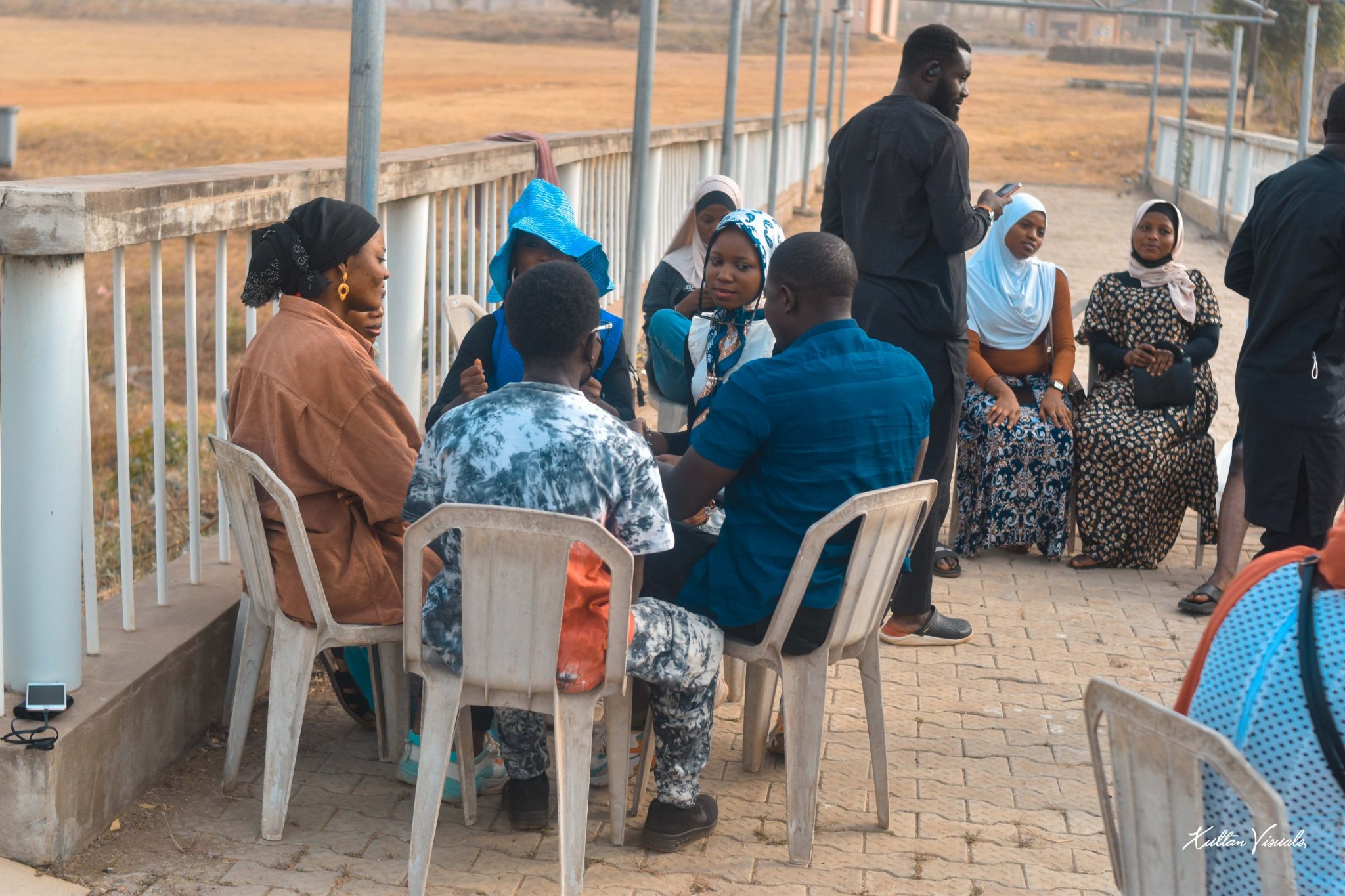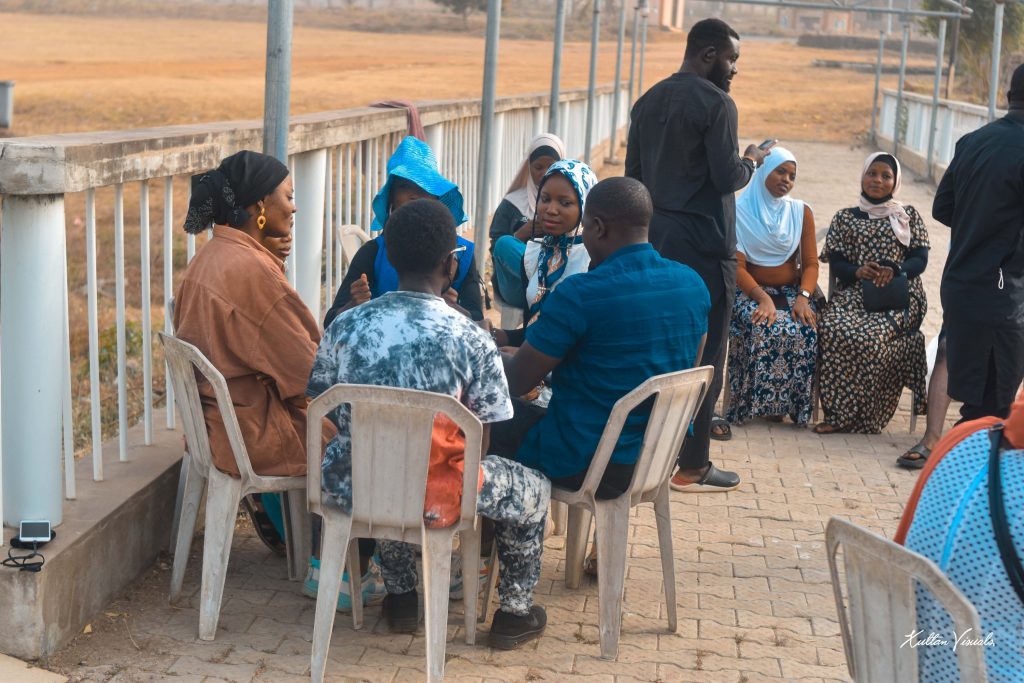 My group includes Bobo, Myself, Zeezah, Doyin, Akanni of Ogun and Hafsoh. Bobo was our volunteer, the highlight for me was when he was asked to demonstrate kissing and we shared a passionate kiss (lol).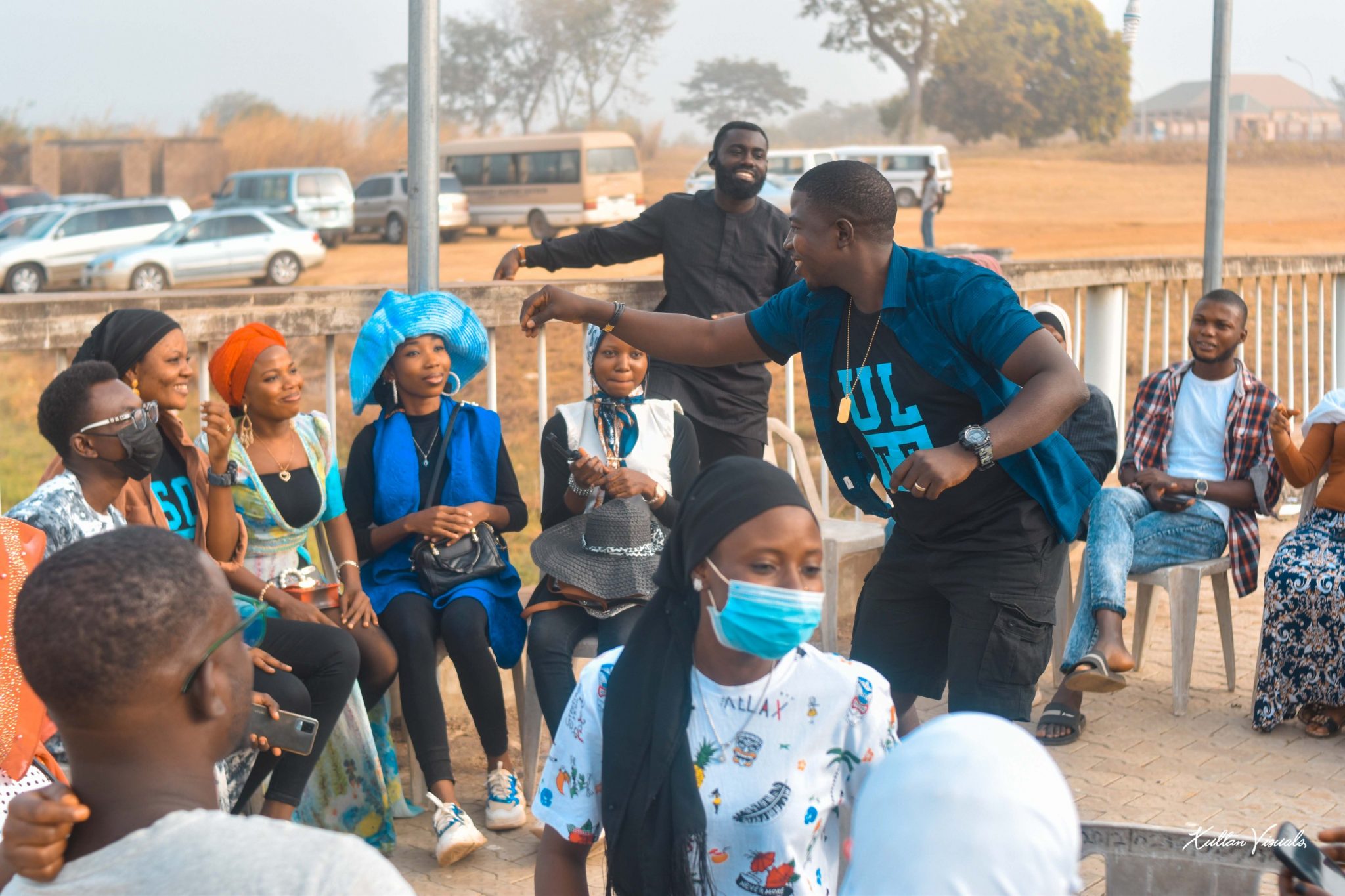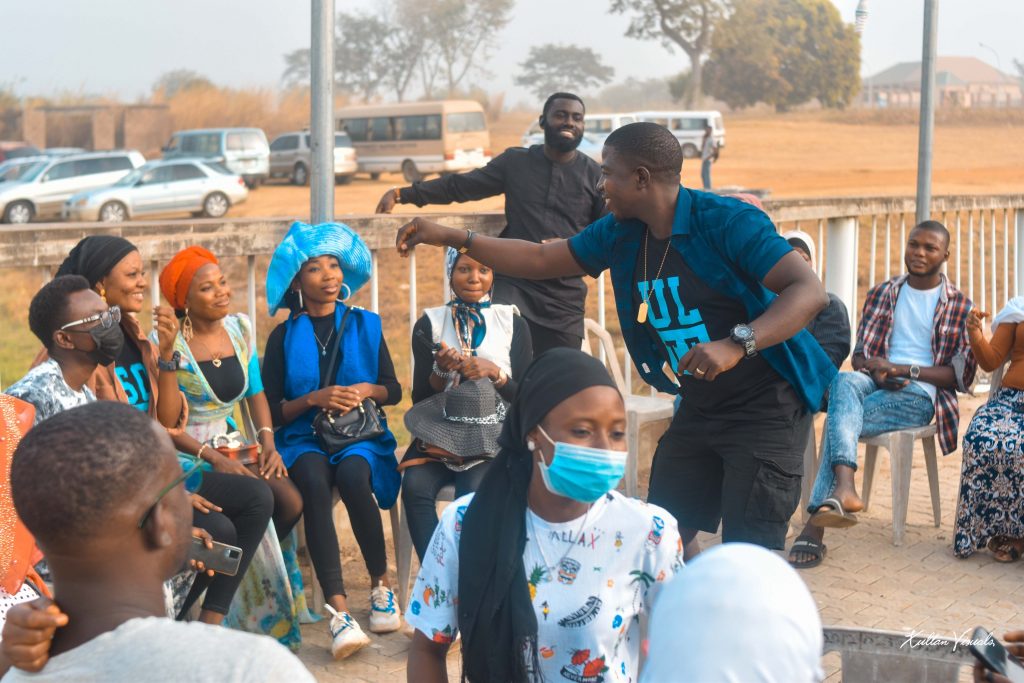 As we were playing this game, we were served a delicious chin chin coupled with water and drink.
Our group and one other group came first so we had to share turkey from Chao Cocina, Shame if you didn't taste the Turkey o, It was delectable! You can check him out here Chao Cocina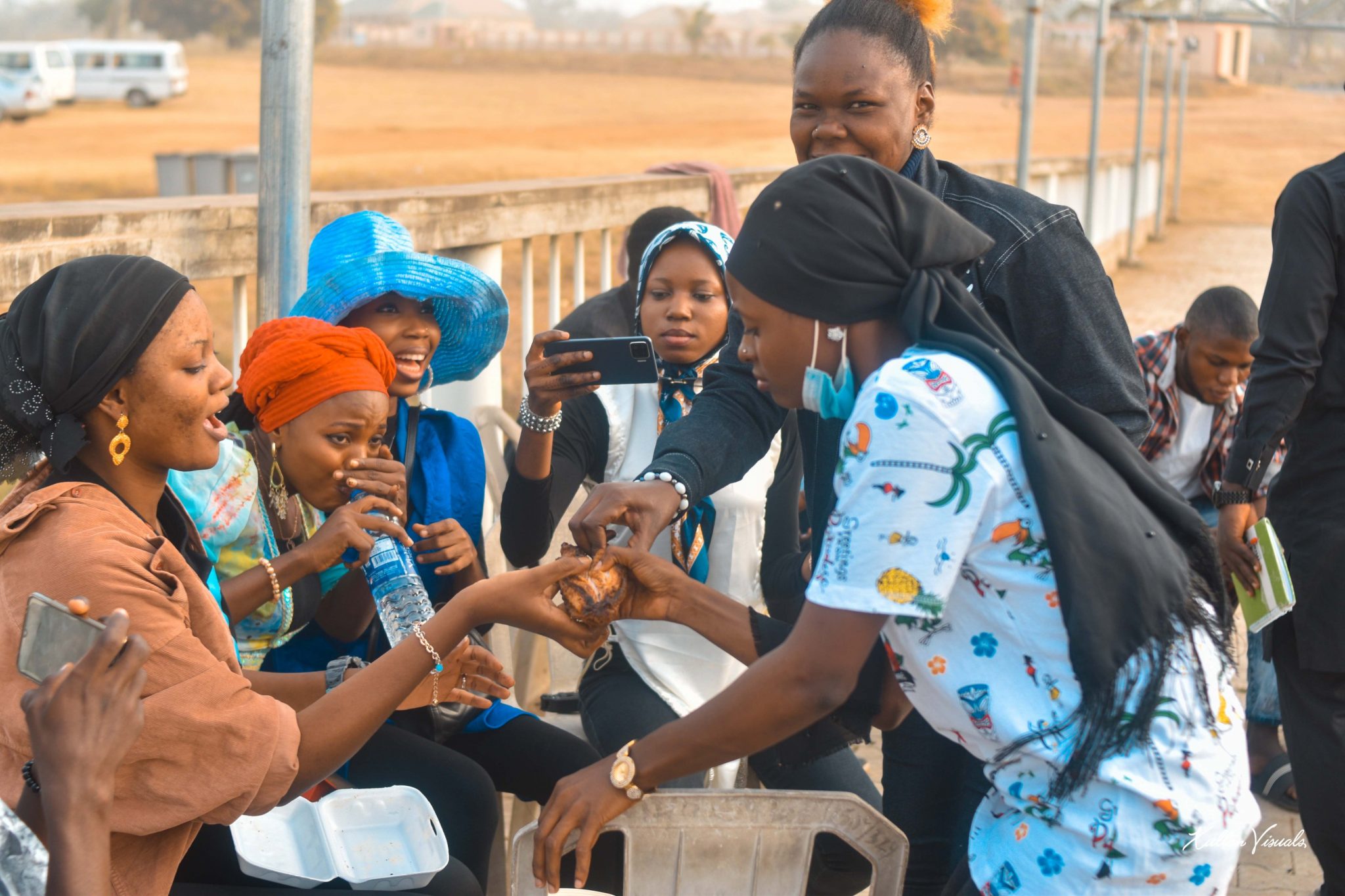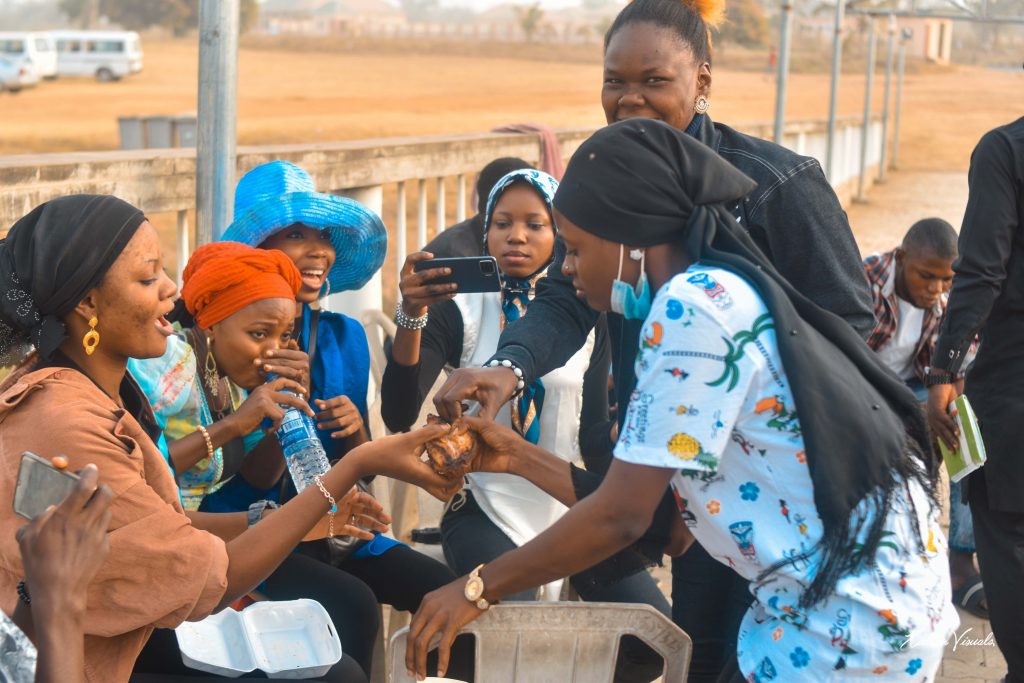 My team decided to wait for the photographer's batch so we can take good pictures o, you know I like capturing moments now.
We started taking pictures afterwards, beautiful ones, we decided to walk around while others go for the boat ride, the boat ride is in batches.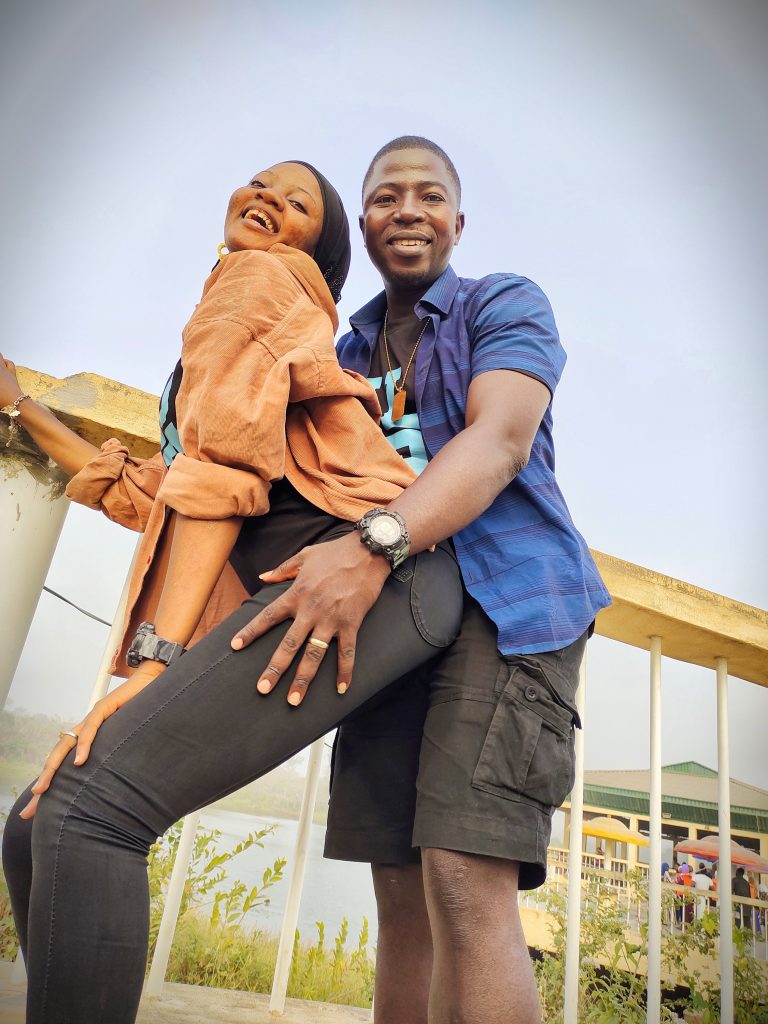 While waiting, we started watching the little fishes as they play around the in water, It was nice to see and that was where I realized fishes eat chin chin ooo, They were rushing it, it was exciting.
Finally, it was our turn to have a ride and I must say, we made the best decision, because it was an interesting one with lots of shenanigans, taking pictures, screaming, smiling, kissing and enjoying our time.
I was sat beside Bobo so it was a sweet, romantic ride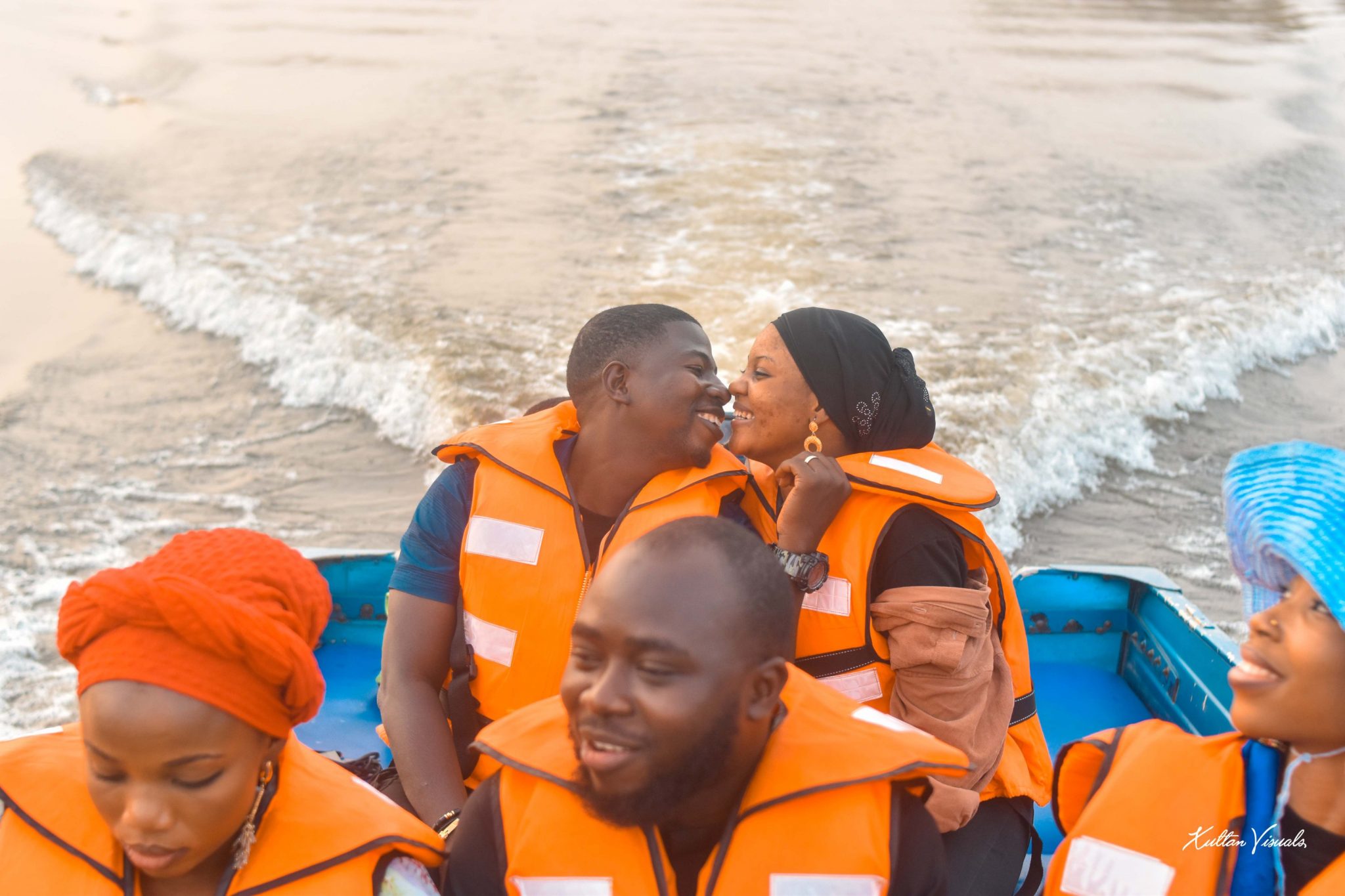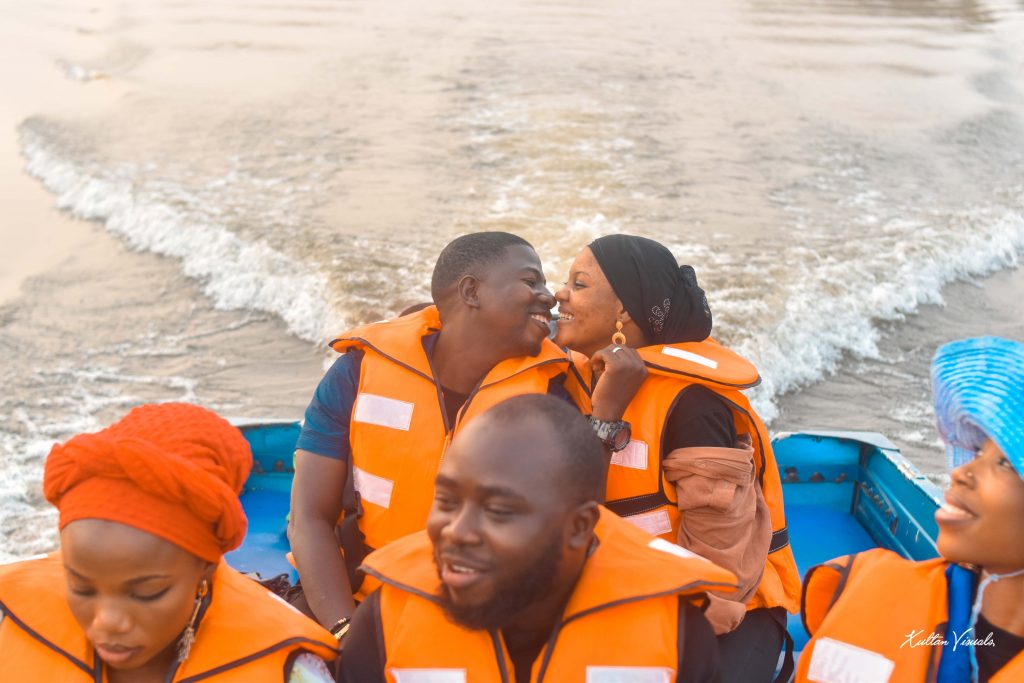 We ended the boat ride singing the rave of the moment, Wa Wa Warisi!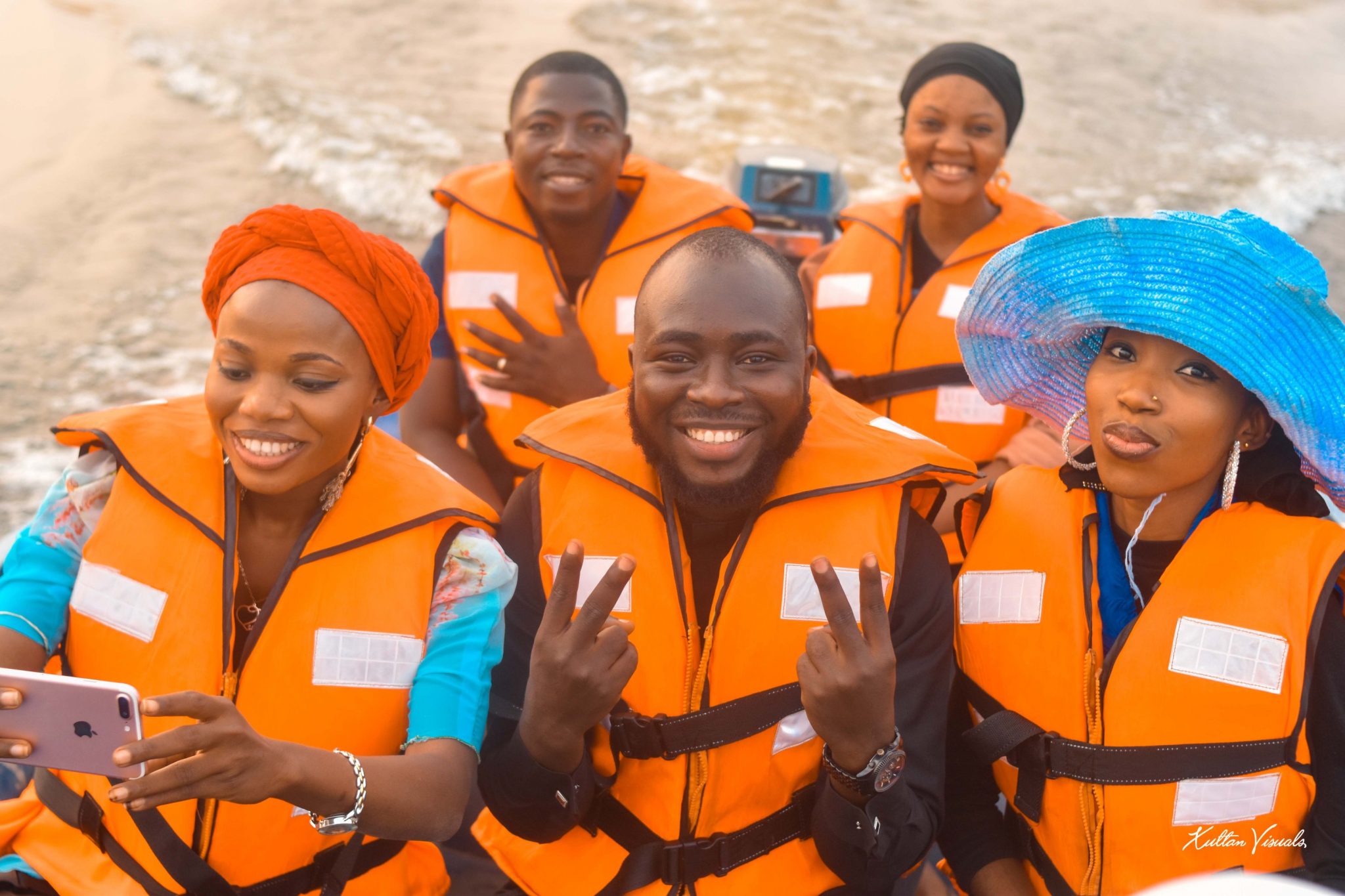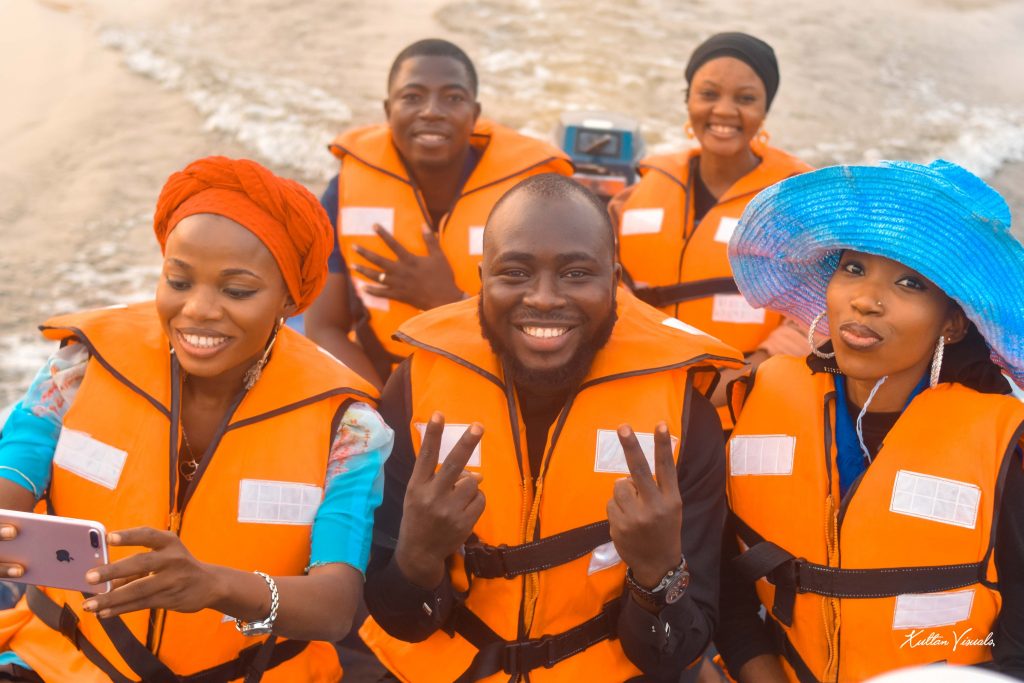 Before departure, Time Travellers asked us to review our outing and obviously, everyone had fun!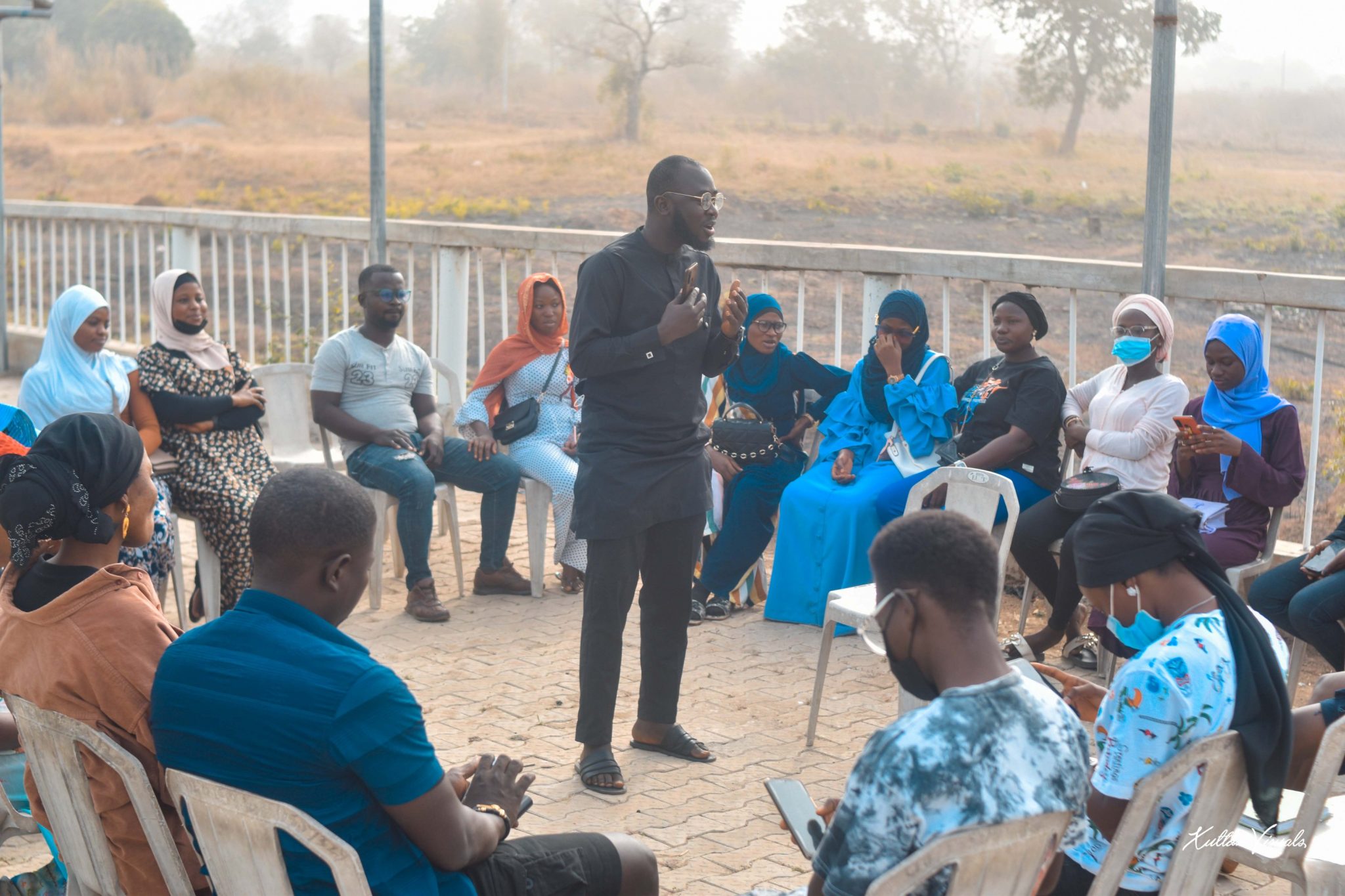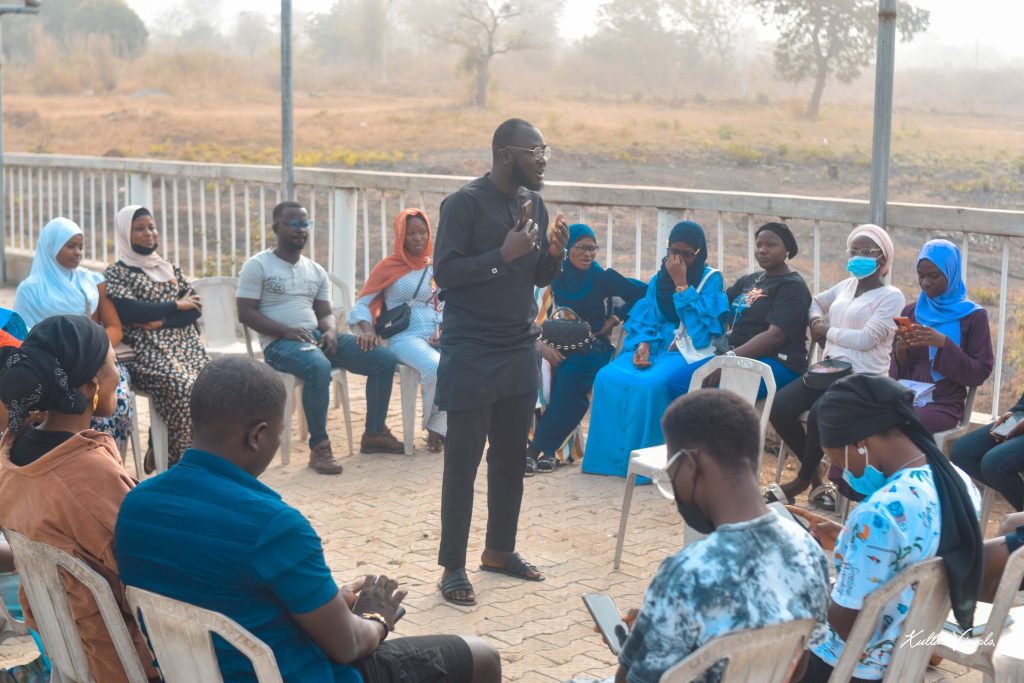 I enjoyed my time, bobo had a nice time, we met cool people and I love how we all connect without any form of pride or ego.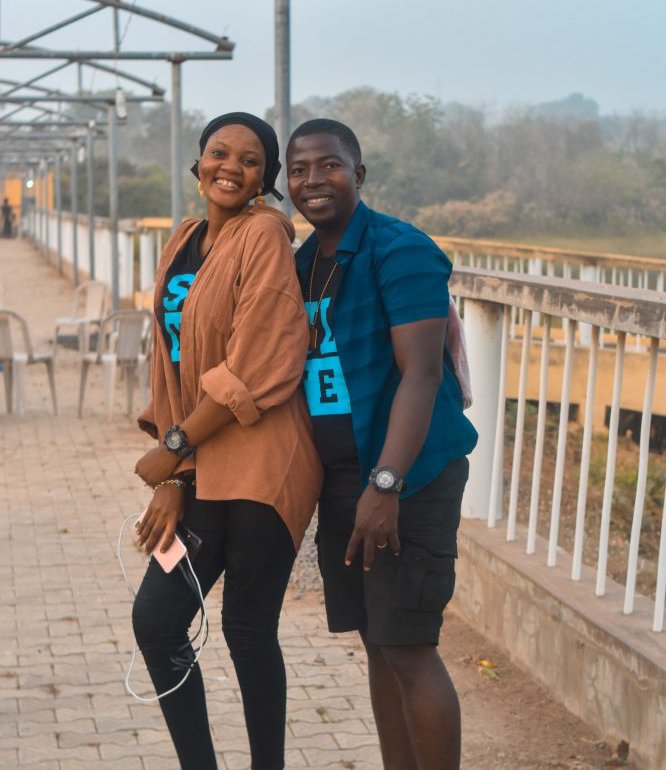 I am looking forward to more tours and hanging out with Time travellers. I wasn't expecting much from Unilorin Dam but it is a place you should visit!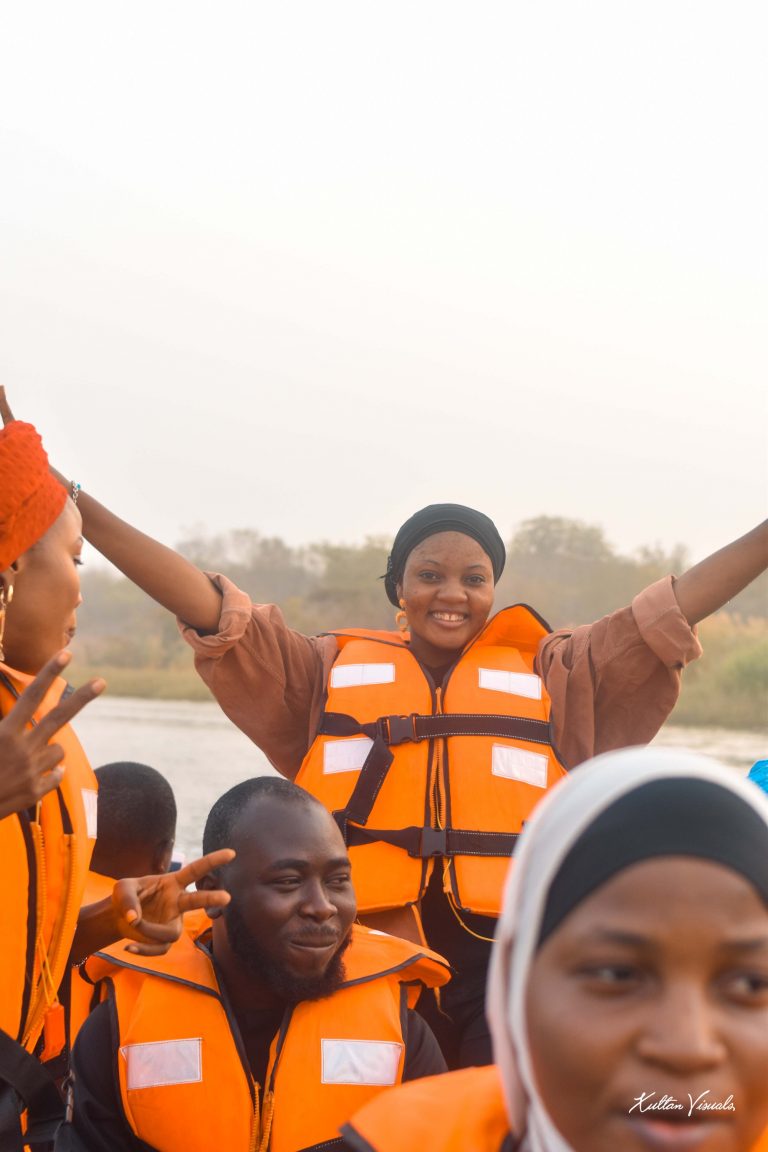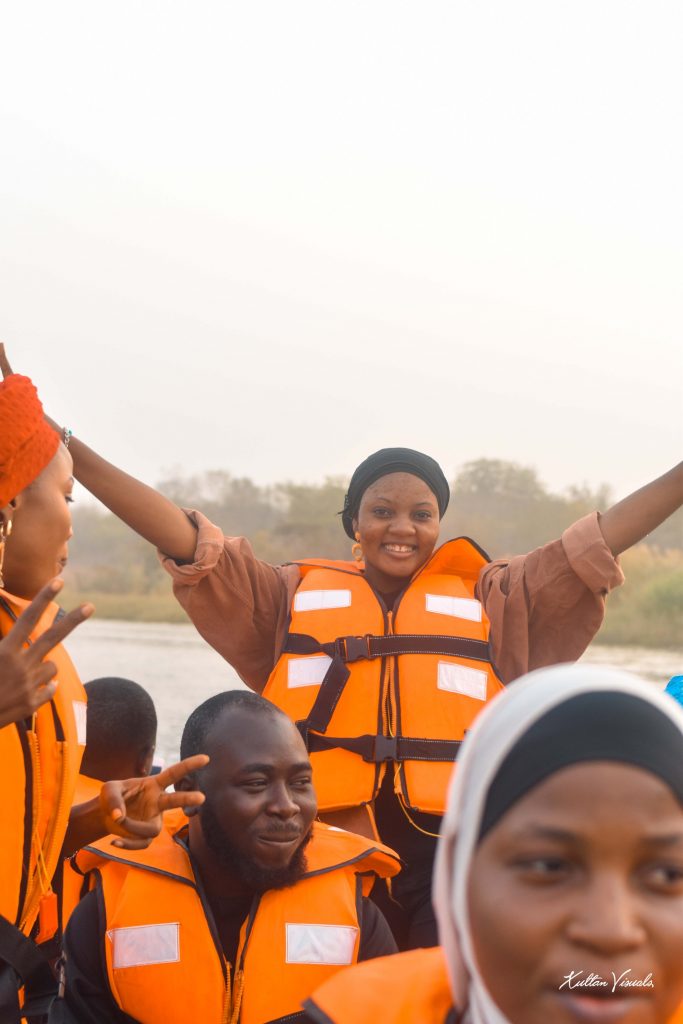 Time Travellers will have other tours, around Nigeria, Follow them here Time Travelers so you don't miss the update 🌚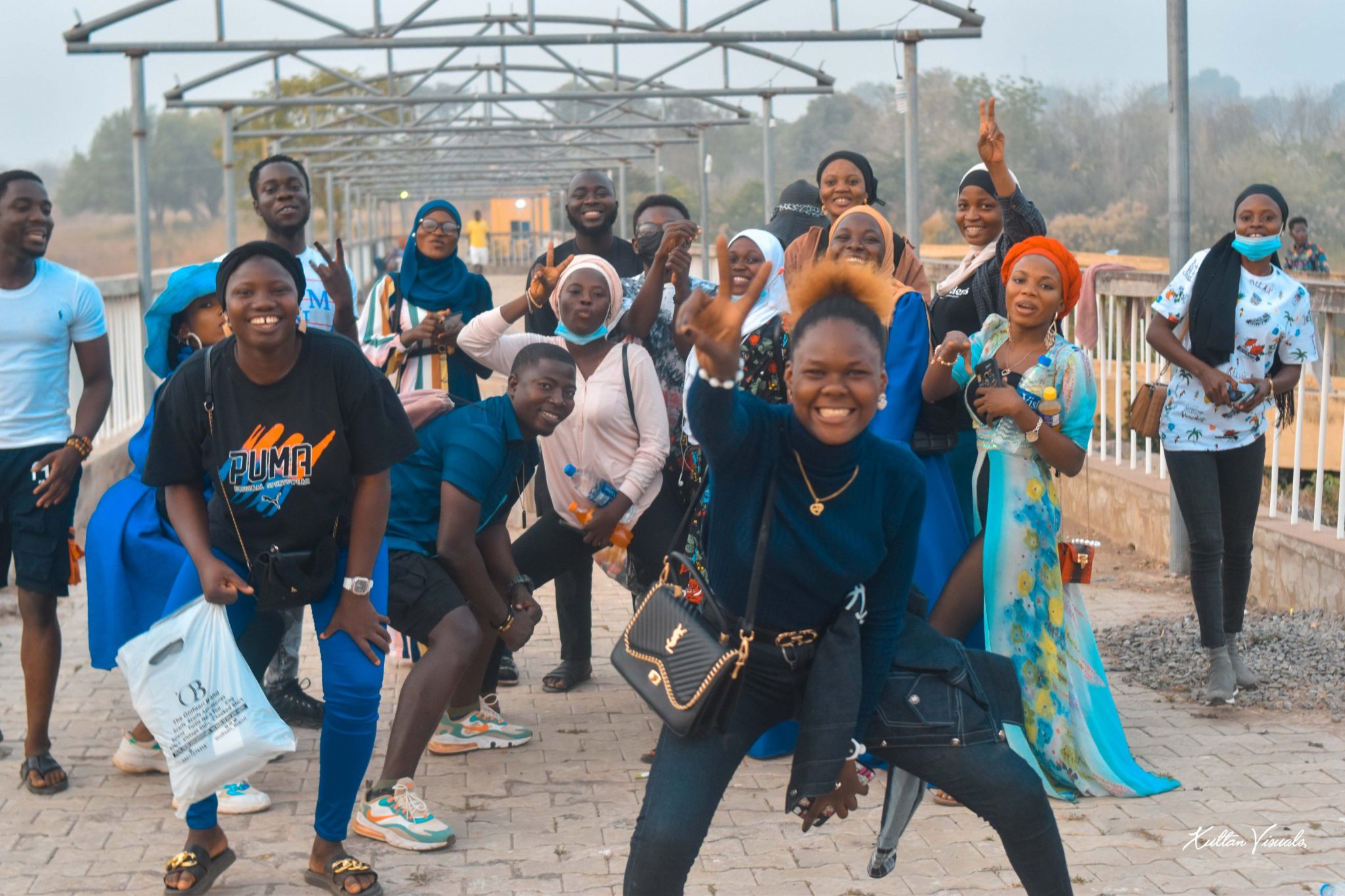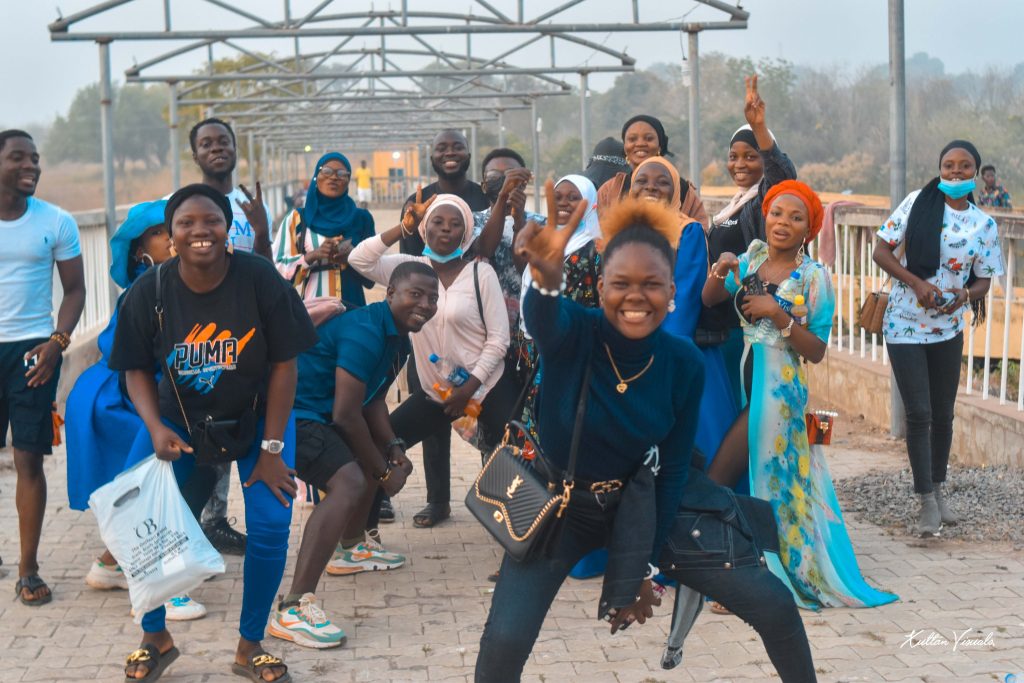 Our pictures were released the second day 😅, and that's why I have so much to post here 🥰. The pictures were taken by Xultan Visuals, you can check him out here Xultan
Thank you so much for reading! Read my previous blogpost FALL IN LOVE WITH INSTAGRAM ADS