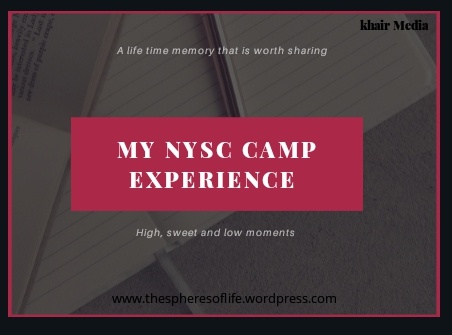 The NYSC Quarter Guard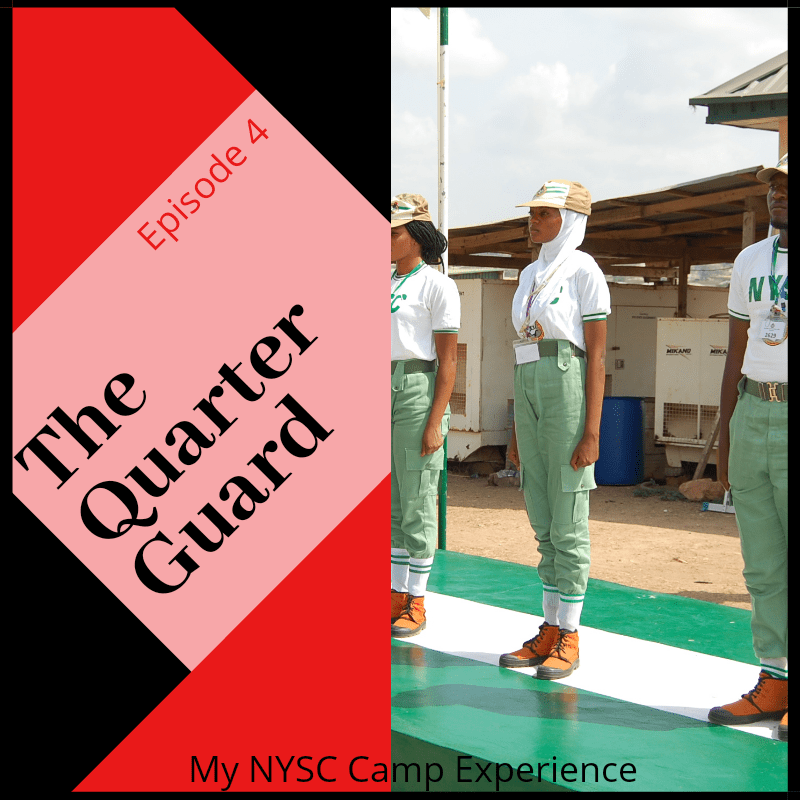 Hi friends, so in the previous episode, everyone said I should give my dirty clothes to the woman that helped me with my box. Yass!!! I did the right thing I guess because she did my laundry service throughout my stay and she was super awesome.
So guys, let's report to the quarter guard duty
What is Quarter Guard?
I will make this the Nysc definition, The quarter guard is a small part of the corps members, they are used as ceremonial guards, mounted at the entrance of the camp unit to welcome important guests.
As a quarter guard, we must appear neat to welcome the guest, we are the first set of people that the guest will interact with through the parade, The guest would respond to quarter guards by inspecting them.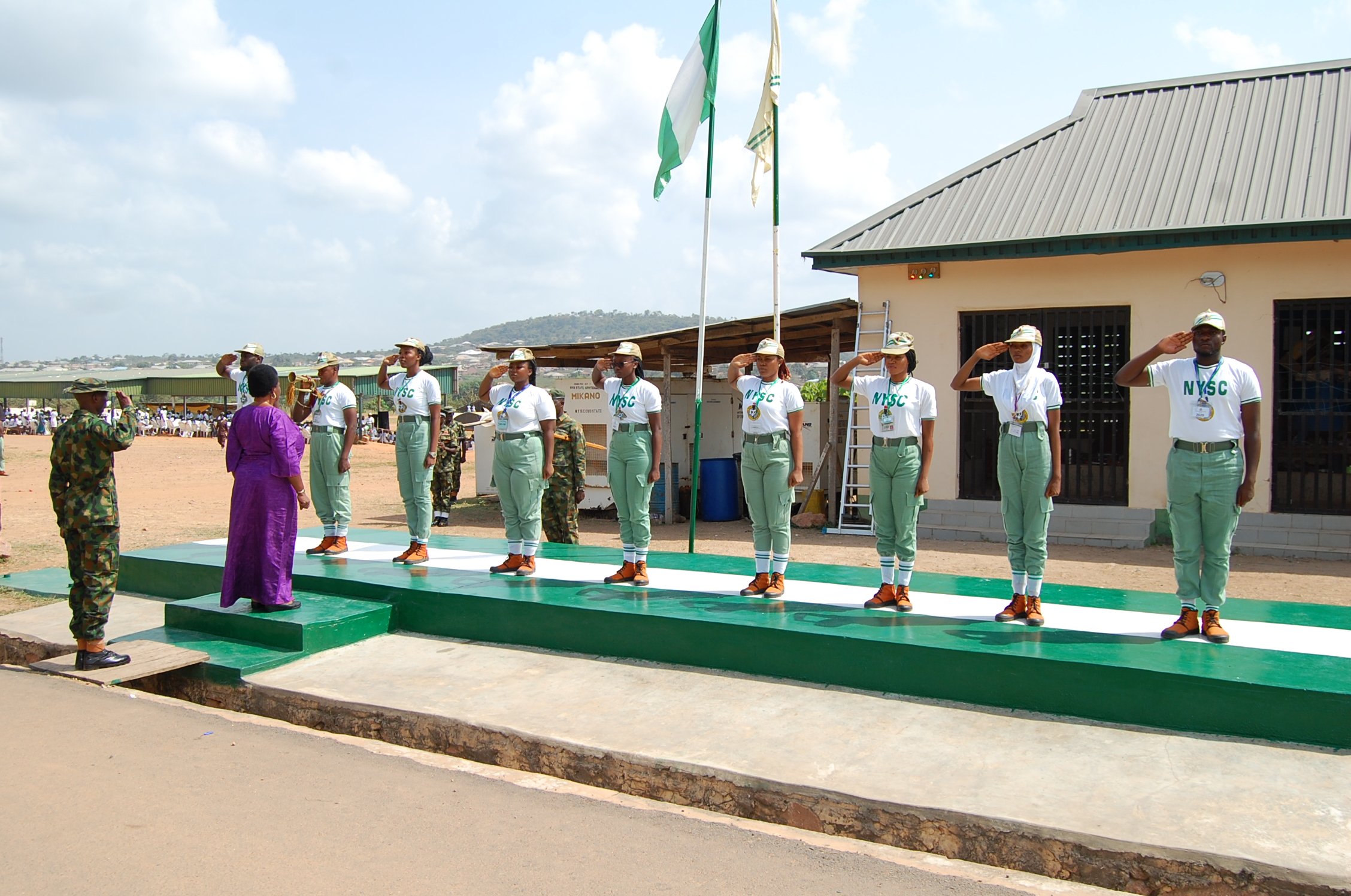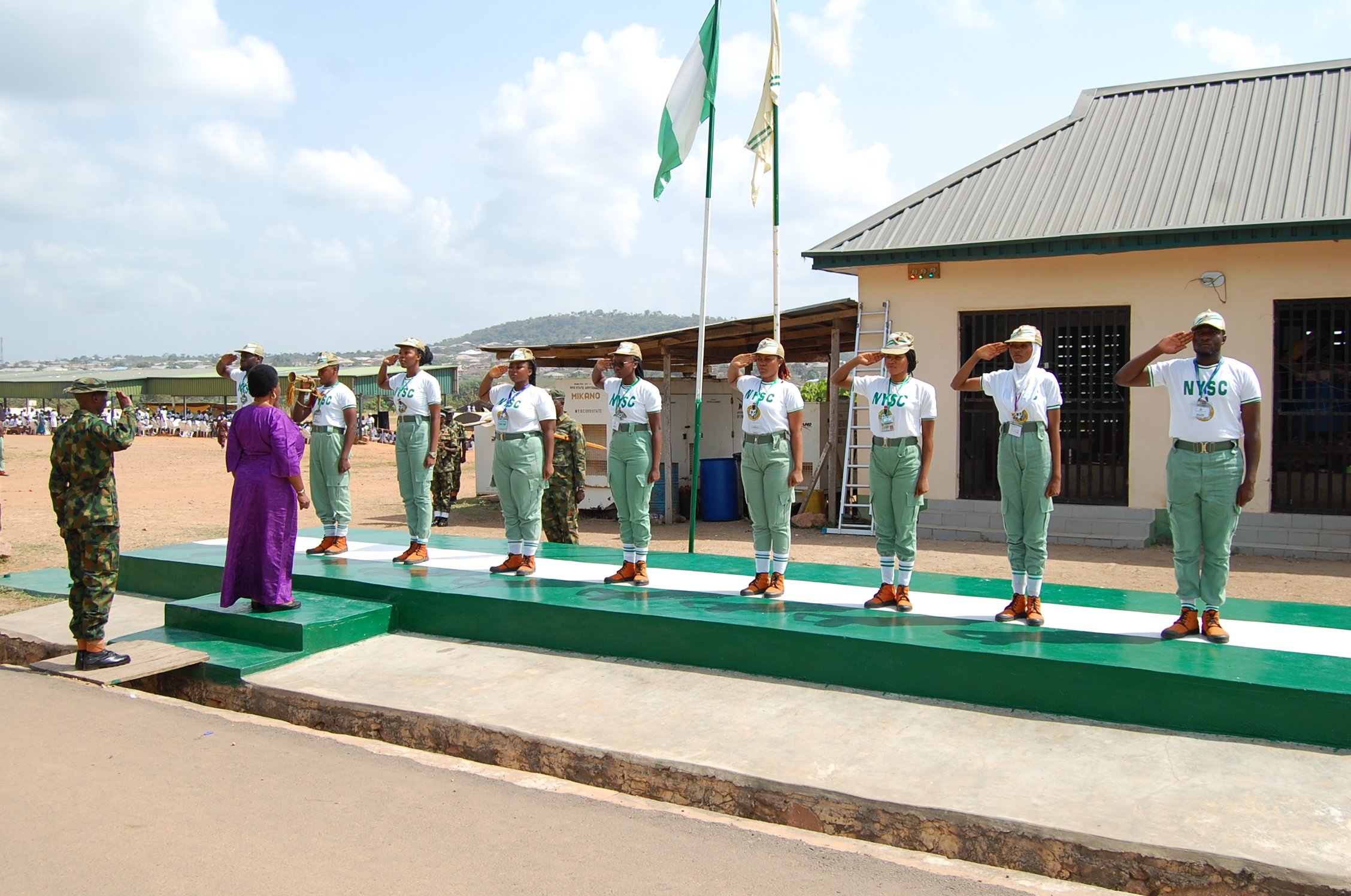 The Beginning
We already talked about how I became a quarter in episode 1, I was picked as a quarter guard because of my height (Tall). We started the training from day 1 as a big novice but our instructor was really a good teacher, a professional at that, the combination of fun with learning.
At first, it was kind of hard and rough, we always march for hours, putting effort to perfect our parade. I always struggle to march during every training period because of the stress of the prior training.
My boot really gave me a hard time, it gave me painful toes, I felt like running away from the training but I have no excuse, there was nowhere to run to, stamping that painful toes without wailing out was a big task for me and it got to a point that I started limping, then raising my hands, damn!!!
Our instructor is one amazing being, he was quite aware of our pains so he told us to stay away from pain relief, that we would get used to it with time and we all did.
Our first training against the swearing-in ceremony lasted for just two days, we were trained rigorously and we got it right.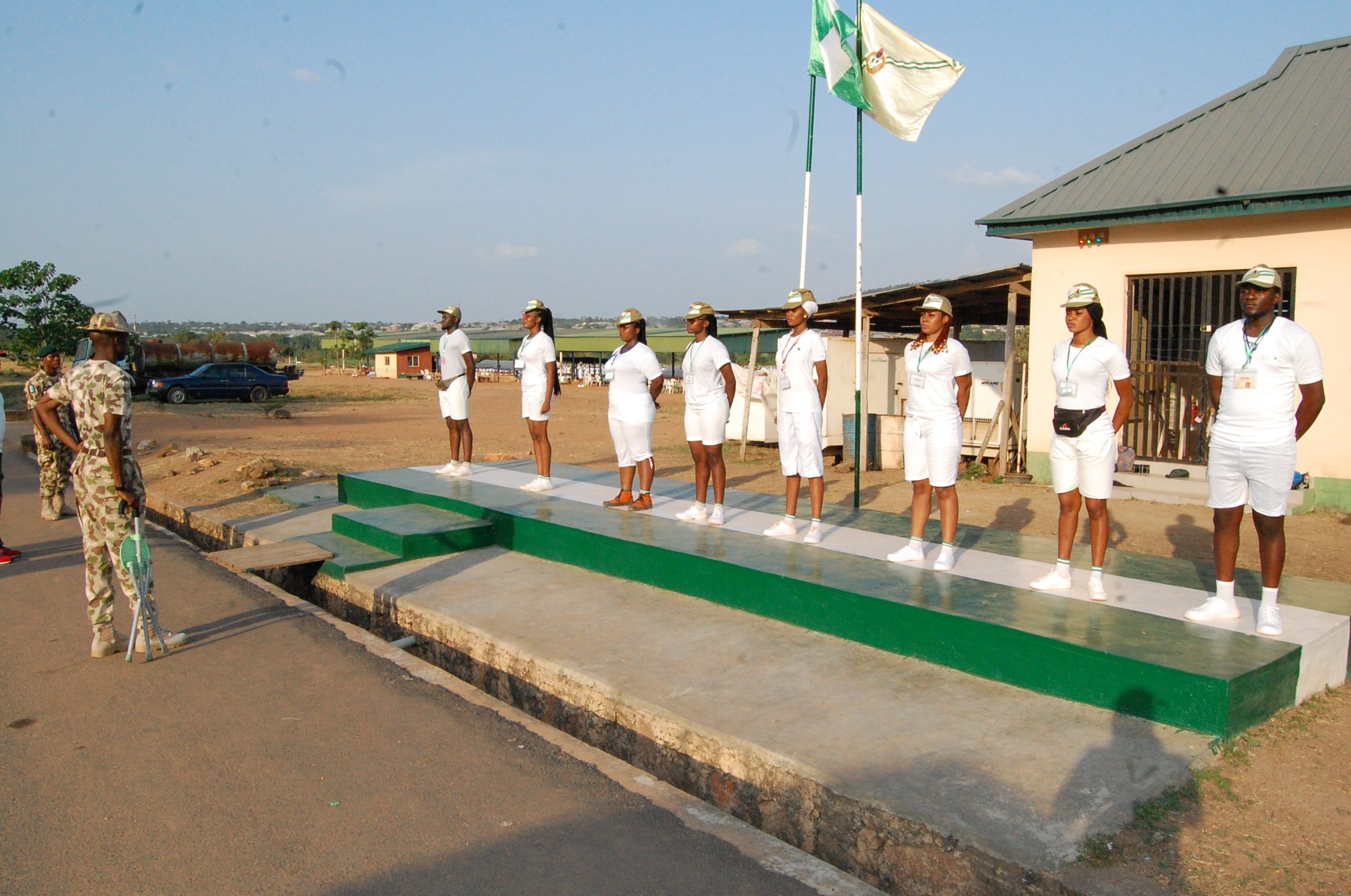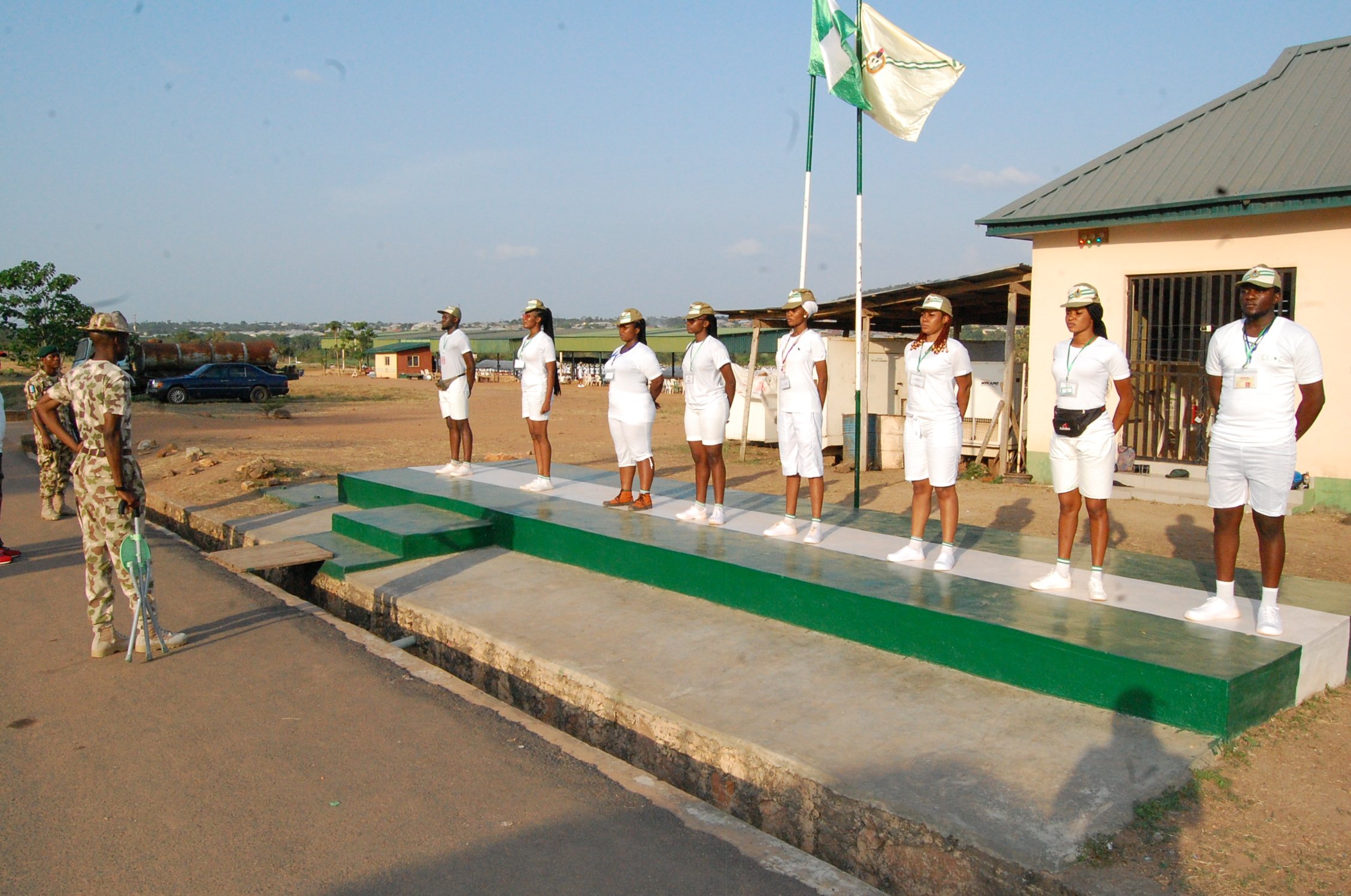 The Camp Commandant Inspecting our training
Our parade-style is quite different from every other parade, we have procedures and we have messages to deliver to the guest. Basically, our parade is anytime we have important visitors which were just thrice: Swearing-In, Director General Visit and Passing out Parade.
QUARTER GUARDS SWEARING IN PERFORMANCE
This is our very first! We were only trained for two days and they expect nothing less than a perfect parade from us. The camp Commandant had already warned us that any mistake from our side will lead to decamp (Sending Corps Members out of camp).
A day before the D-Day, we were informed to iron our Khakis, our jungle boots must be neatly polished. The Guest we were expecting was the Governor of Oyo State Senator Isiaka Abiola Ajimobi; you know that feeling of parading in front of a sitting Governor.
We were anxious and at the same time nervous. When I told you I am not a free corps member, my quarter guard duty was one of the reasons.
That very Monday morning, I woke up so early and I brought out my neatly ironed wear plus my jungle boot and my snow-white socks with green stripes at the edges. It's the day we are transiting from prospective corps members to corps members so I have to look lovely and dapper.
I arranged everything before going for the morning parade; immediately after the parade we were dismissed for breakfast and we were informed to dress up for the ceremony.
My bunk mate and I got to the quarter guard post earlier, we had already put on our nice-looking uniform and it was actually our first day on Khaki. The camp commandant came to check our outfits because we must look presentable, it was funny how our instructor started adjusting our belts, cutting any unnecessary wool, and they made sure we look prim and proper.
The State Coordinator, the Camp Commandant and a convoy were all waiting for the guest at the quarter guard arena and that was when I knew how important our role was.
Immediately we got the notification that the guest will soon reach us, 8 of us stepped on the quarter guard pavement which had been neatly washed and cleaned beforehand.
THE PARADE PROCESS
As the man stepped out of the car, we realized it was not the governor but someone who came to represent him, that doesn't change anything because we have to act as if we are parading for the governor.
Lovelyn was our commander so as soon as she sighted the man she said in a loud commanding tone "Guard" we all reacted to the command by shooting our chests out, and then she said "Guard Shun" we all stamped our right feet to match with the left one and both of it formed a "V" shape, then she said "National Salute, Salute" we all raised our right hand to the tip of our eye with no space in between our fingers as we were taught; they started blowing the beagle and she then said "down" and we all brought our hands down with an amazing uniformity in everything.
All this while the guest was already standing in a spot created for him in front of us with the camp commandant standing behind him.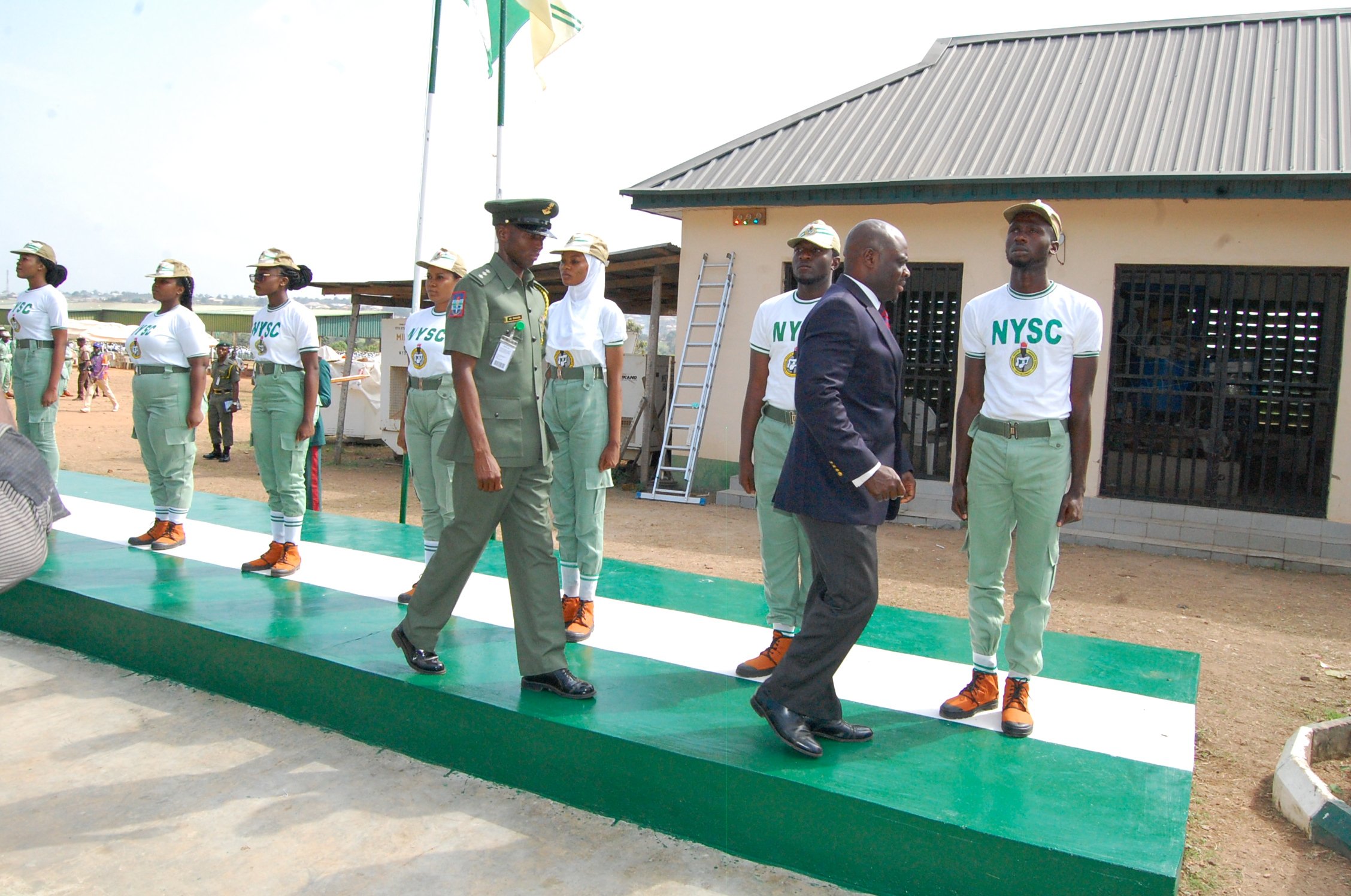 Lovelyn stepped forward with just a step and she exchanged a salute with the man and the commandant; she said " OG/18C/…. Lovelyn Mesomma EZE, guard provided by Oyo and Ogun state batch C stream 2 prospective corps members, guard ready for your inspection, your Excellency! "
She moved back and the man started the inspection by checking us one after the other, my total concentration did not even allow me to know when the man was standing in front of me with the cam commandant behind him. Do you see why we must be neat? We must stand like a statue with no extra movement.
After his inspection, he went back to his spot, and then lovely started again, she said "National Salute, Salute" which we did, the beagle blower started blowing the beagle and she commanded us to bring down our hands.
She moved out and exchanged salutes once again and she said "May I have your permission, to dismiss the guard into the guard room, your Excellency" the representative gave a go-ahead and she moved back to give the last round of command.
She said " Centre stand fast, remain the guard into the guard room, dismiss!" we all turned to the right at once, banged our right legs together, saluted and we started the left-right process until she halt us with "Guard halt".
Everyone was amazed by our beautiful performance; we got a hearty handshake from our instructor as he congratulated us.
We waited for him at the quarter guard arena for the last salute. Politicians like Shina Peller graced the occasion but we didn't parade for him. At the end of the programme, the guest checked around before leaving, while leaving; we already stood at the quarter guard arena to give him the national salute with the beagle process and we stepped down happily.
What a beautiful one! We did the same for the Director-General's Visit (he was also represented), during this visit we have improved a lot and the only thing that changed was National Salute to General salute, your Excellency to Sir and Prospective corps member to corps members. Our beautiful performance during the DG's visit earned us #10,000.
The last one was our passing out which we also carried out with a full sense of professionalism; as usual, the Governor sent a representative for the passing out.
OUR INSTRUCTOR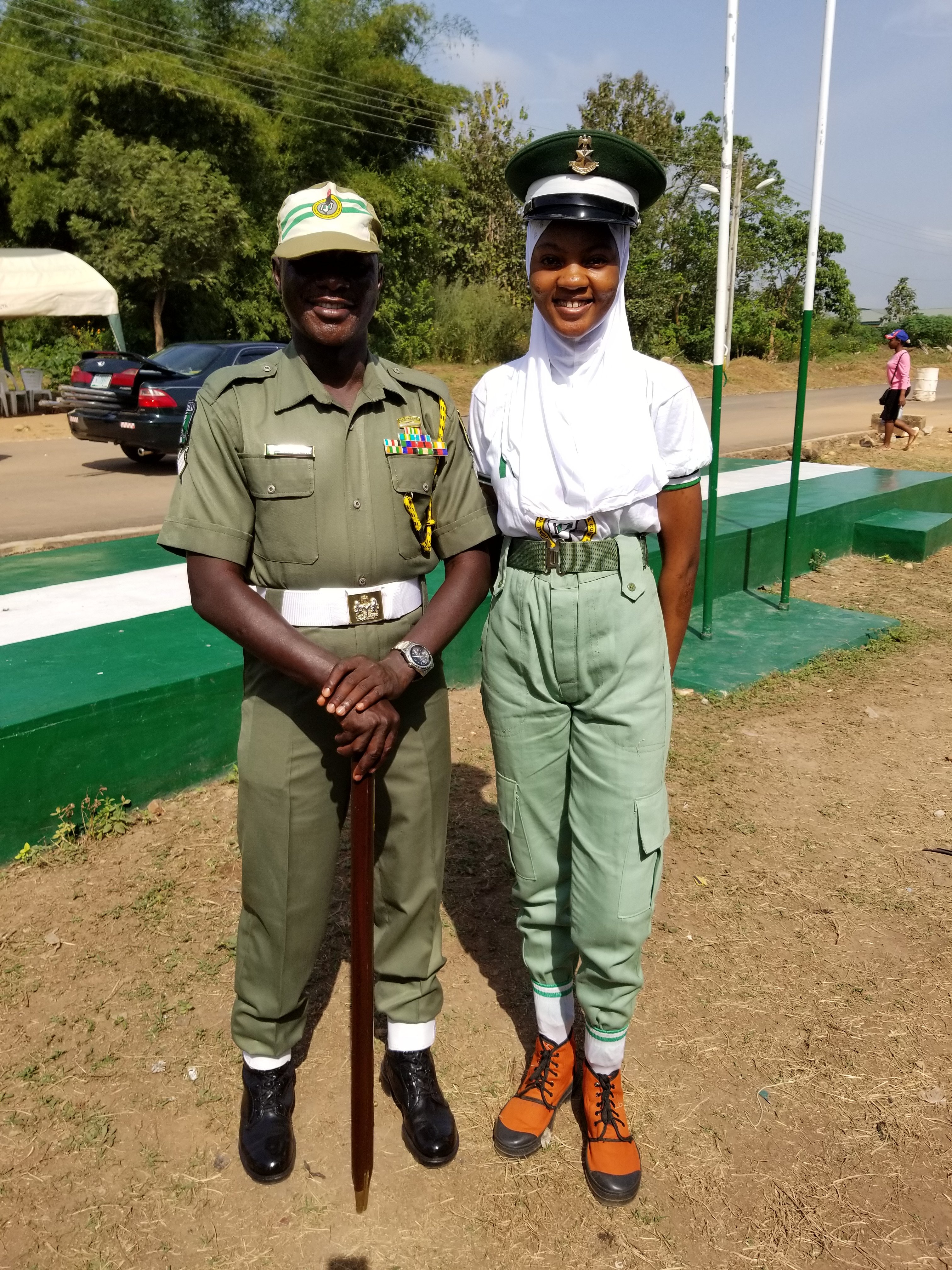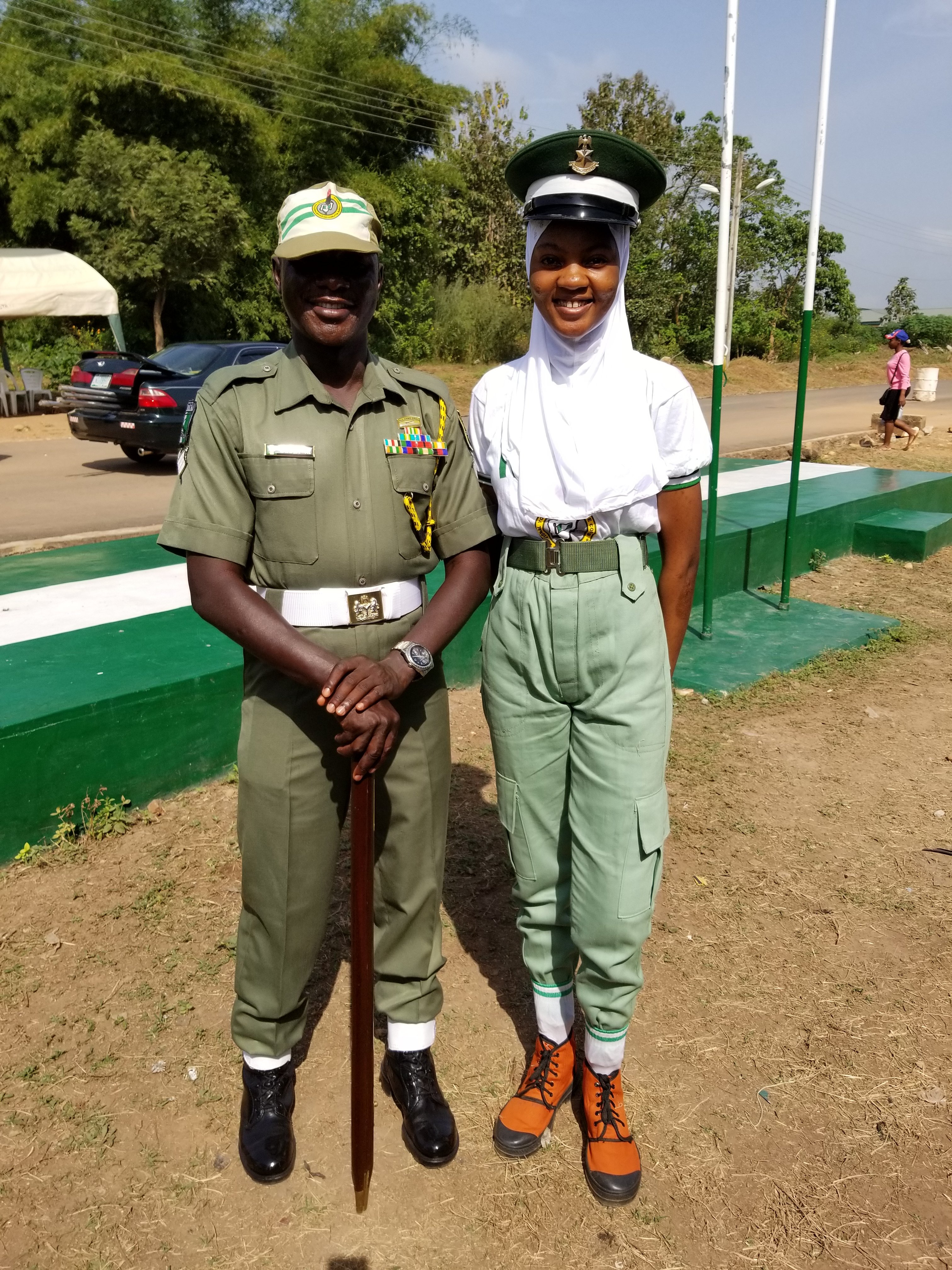 Quarter Guards Instructor
He is one in a million, so kind and nice. His nice way of teaching made us stay; he took his time to train us well.
His comic relief made us all unavoidably like him. He is such a free soul, his funny words still have a special place in my memory "Nonsense and ingredients" "social studies" whenever I missed any step he will say " Alhaja, Alhaja you go wound o" there was a style of singing it that put smiles on our faces.
QUARTER GUARD FAMILY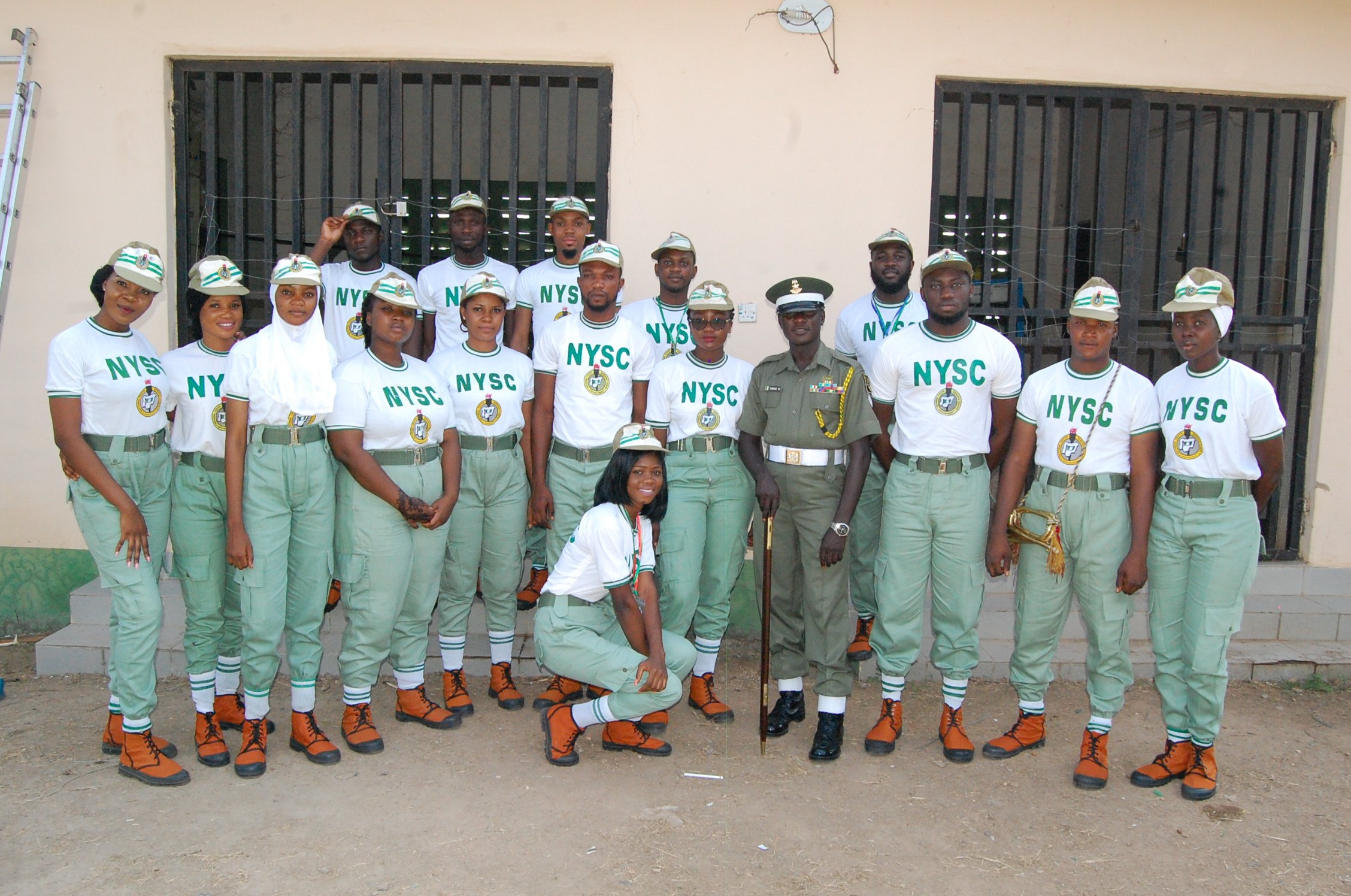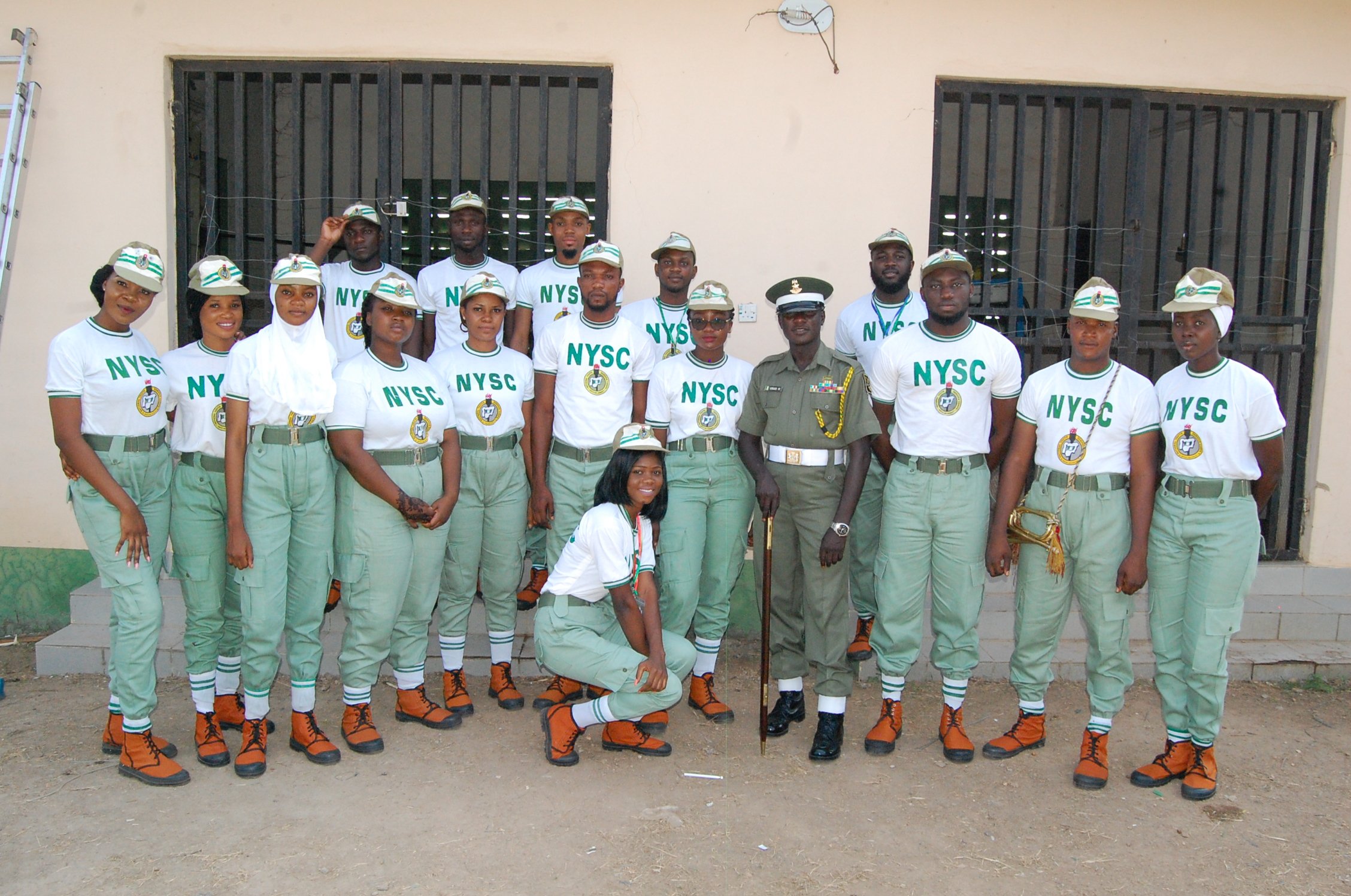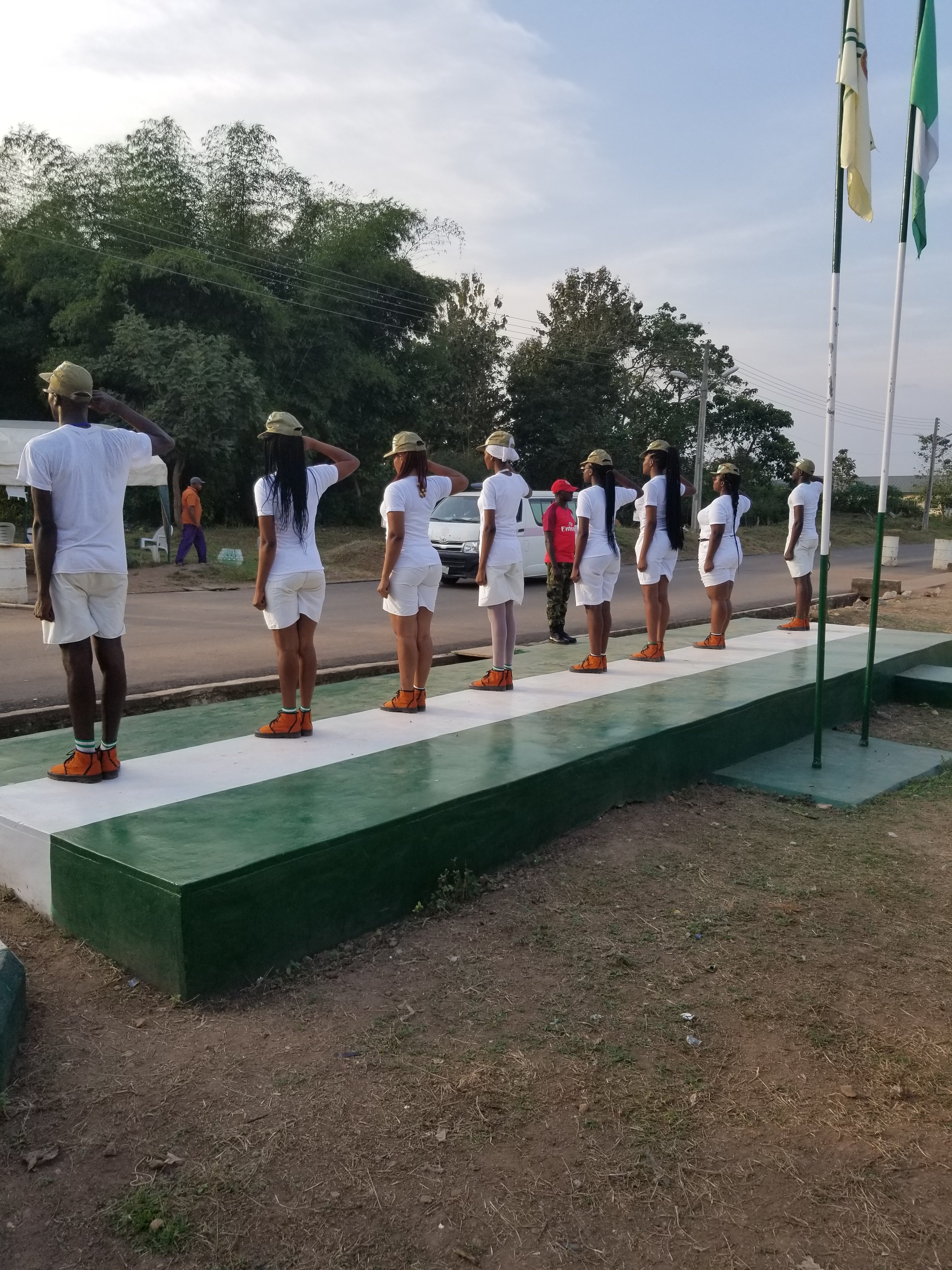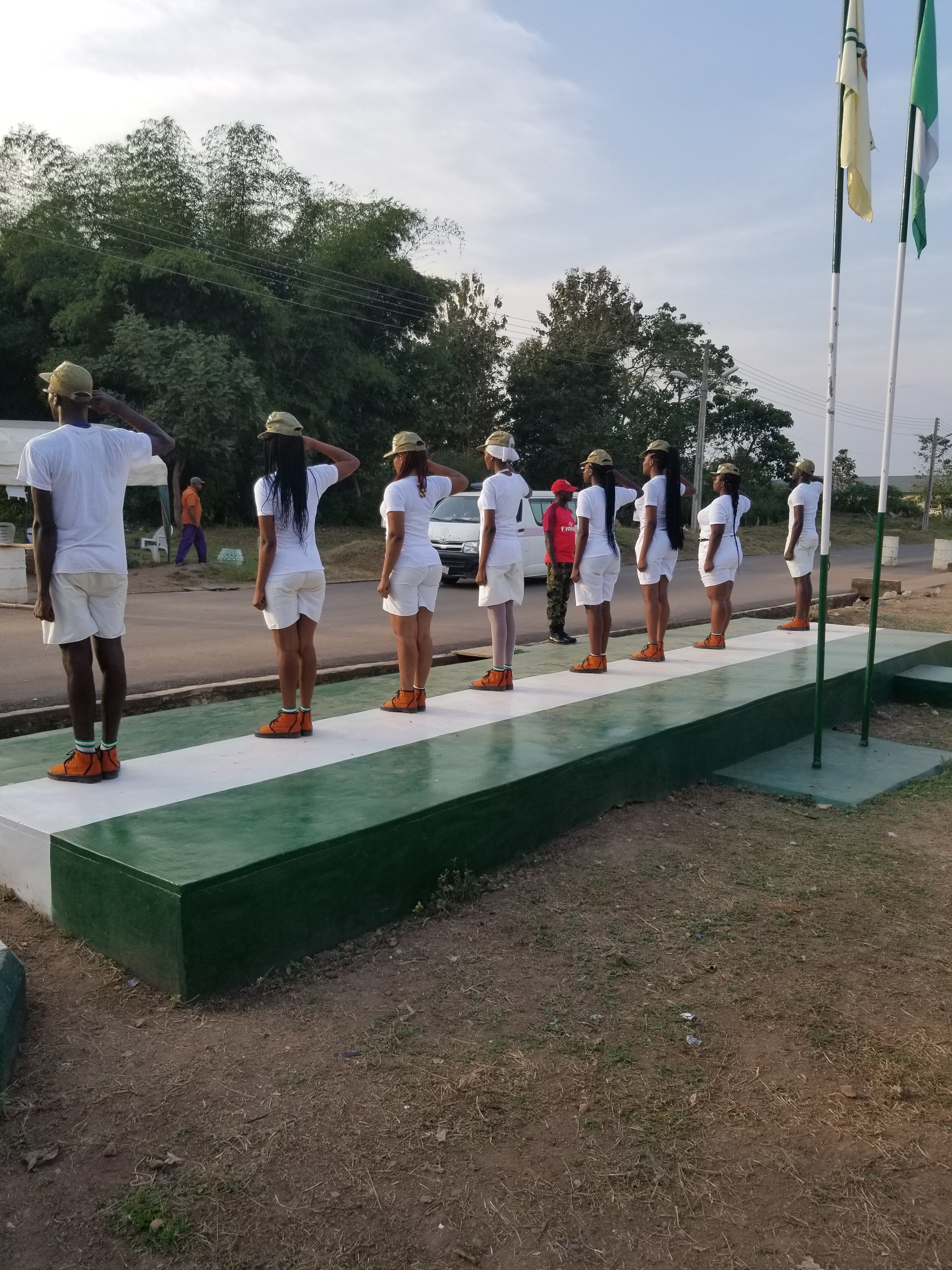 I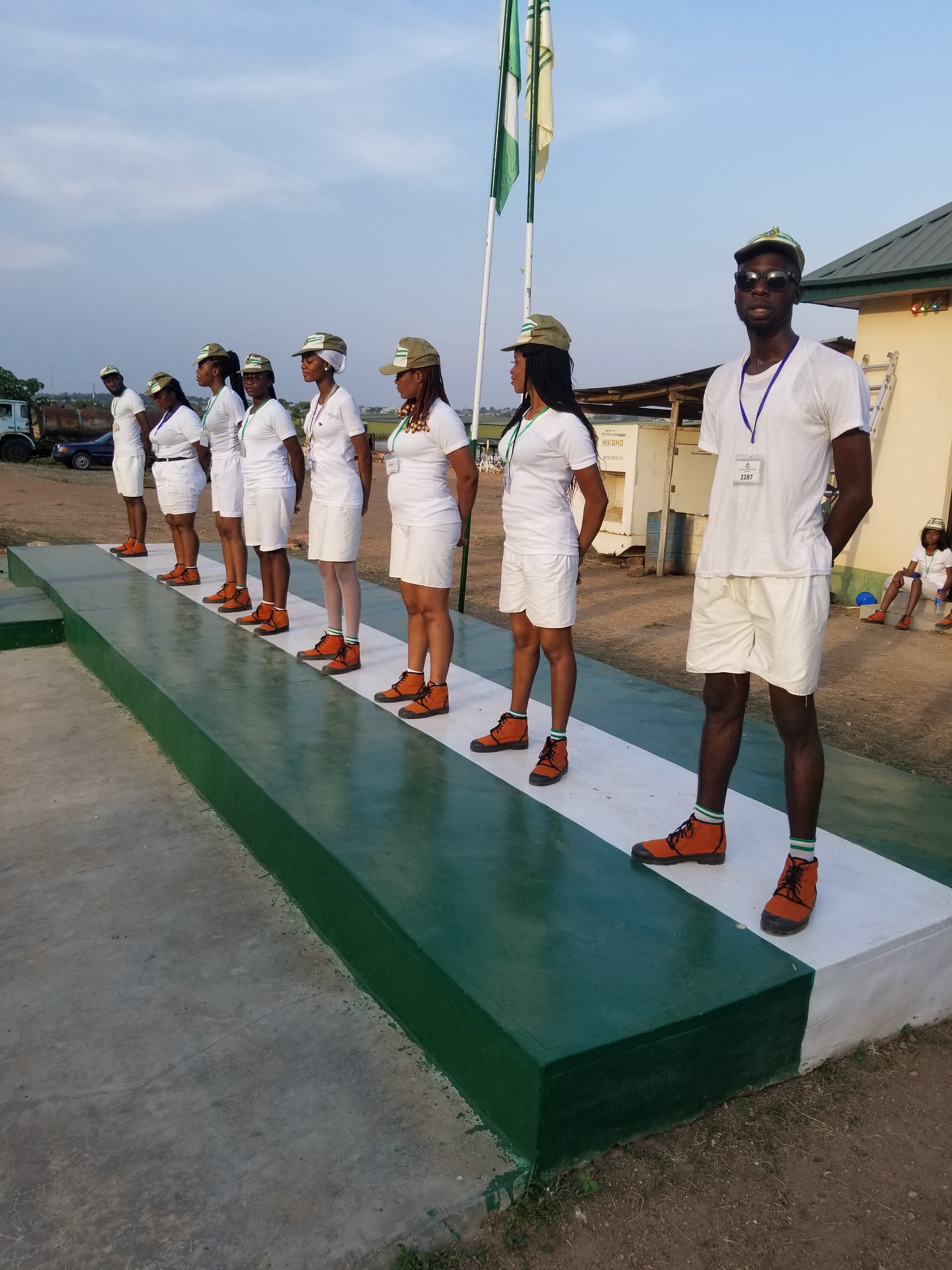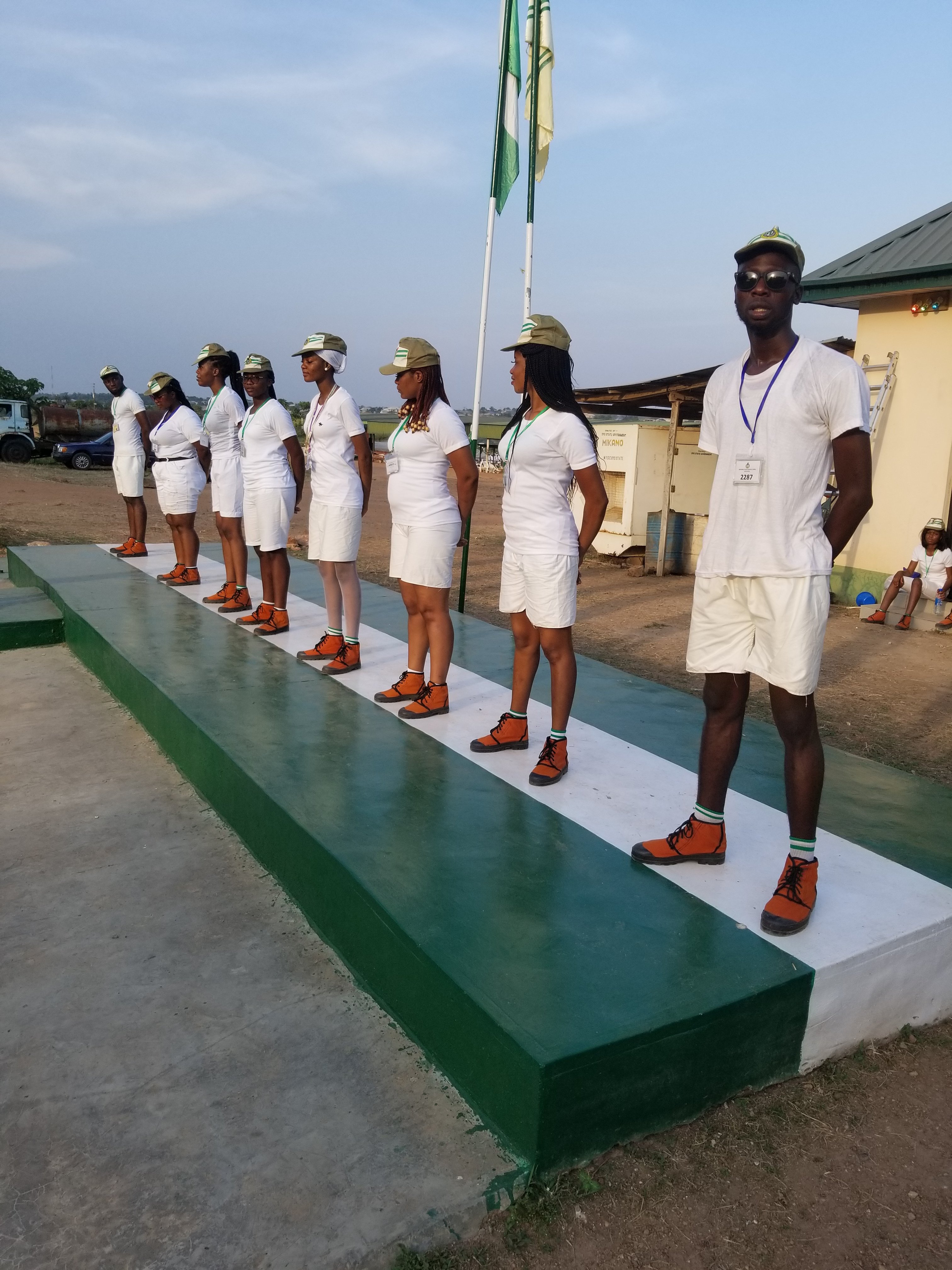 I enjoyed my stay with my colleagues, it is one family that brought strangers together and made us one, we even had a Whatsapp group and it is still functioning well.
We were all promised a good PPA for our beautiful parades, we all went back to our platoon parade as stars because we already knew the basics. The camp commandant can identify every one of us even in the midst of a huge crowd. I've really missed these people as they are one of those that made my camp.
Thank you so much for reading this episode, watch out for the next edition. Thank you all as you read, like, comment and share.
Read the previous episode here Episode 3 and the next episode here Episode 5
For my previous blogpost, you can read it here Gist With Khair
Support this blog buy me a cofee
Related