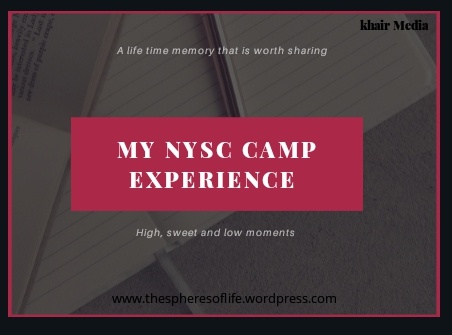 Orientation Broadcasting Service (OBS)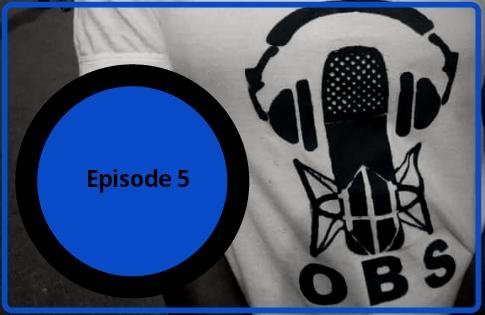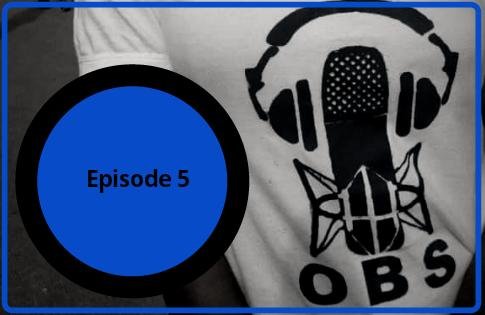 Hello, lovelies 💕 . Your keen attention to these episodes and your awesome comments are priceless. Thank you so much as you keep liking and dropping comments.
This is one of the episodes I've been anticipating; just like the last episode The NYSC Quarter Guard, The Orientation Broadcasting Service (OBS) is also an integral part of my camp experience.
Let's start the Orientation
Orientation Broadcasting Service (OBS) Journey.
"Join OBS when you get to camp", "you must join OBS when you get to camp" are people's words of advice prior to camp. I was told to join the OBS so as to enjoy my camp and truth be told; I was already anticipating joining this mighty OBS that people have been talking about.
I love the media, I love every aspect of it and I have a soft spot for the microphone 🎤 so with what I had heard about the OBS, I will definitely be part of the orientation broadcasting service (OBS).
How It Started
I've been nosing for the information on when the OBS will call for audition since day one, therefore, I always listen to information passed to us during the morning parades and during lecture times.
I asked a whole lot of people too "have you heard about OBS?" "Any update about the OBS" until one lovely morning, I was on my way to the hostel, immediately after the early morning quarter guard's training, I passed by the Orientation Broadcasting Service (OBS) office and I saw a newly printed paper pasted on the door, I quickly moved closed to the door like a lion running after its prey.
Boom😱!!! Its call for application, "so it's this serious🤷?" that was the statement that unknowingly came out of my mouth. So I checked for where I would love to function because they have different sections like: "Photography, Social Media Handling, Journalism, Technical crew, DJ and Broadcasting.
I wanted to work in the broadcasting unit because it's what I love doing. For our application, we were told to write a programme proposal and a demo of the programme we love to host.
I quickly dashed to the hostel with lots of ideas running on my mind 💡, I want a programme that my colleagues will always love to listen to 👂, so, I quickly called my Boss who trained me while I was a graduate trainee at Gravity FM, Sheriff Ibrahim, SPC, DMD MC Sheryna, lol he has too many names abeg, he is actually a one in a million, filled with talents, and he was the only one I could call at that moment because his sweet voice and words will make you stay glued to your radio all day.
He is practically like my guardian angel and I will always be grateful for his priceless effort in building me, as soon as he heard about the Orientation Broadcasting Service, he cued in his full interest, then we started brainstorming on the perfect programme that fits that setting, after a lot of ideas we arrived at one "The Shout Out Show with LadyKhair" a show where people will call in and give a shout out to their loved ones and they can actually request music for them as well 🎶 .
I quickly penned down the proposal alongside a demo which I submitted ahead of the deadline.
The OBS Audition
I submitted my proposal to one of the NYSC officials in charge of the OBS, he looked so simple but he had this kind of weird confusing expression.
Well, Mr. Ayodeji is nice but he is such a meanie, always looking for my trouble. He informed me about the audition, I was told to wait for the audition call.
One afternoon, I got a message that I should come for the audition; so I left for the OBS, my boss (SPC😍) had already motivated me prior to the audition. I got there and I saw quite a number of corps members waiting for the audition as well.
We were told to form a group of four each and think about a programme that we could anchor together, so I found myself with some strange faces, we started talking about what to do, and we introduced ourselves; I have Bolatito, Kayode, Jumoke and myself.
We decided to pick one segments from our demos and turn it to one programmes, when it got to our turn, we were told to present what we have, which we all did. We were then given one minute to talk about our programmes, with my full confidence, I talked about what I have, and then we were given the news to rehearse and cast which I did with the motivation I had earlier got from SPC.
The panellists were Mr. Ayodeji and Mr. Daniels. One thing was so strange about the panellists, their expressions were undefined, you don't know if they are satisfied with what you have or not but I was quite sure I did very well.
We were dismissed and were informed to be expecting the list of the chosen candidates very soon. Would they pick me or not? I don't know! So I gave the feedback to my boss through phone call and he assured me that I will be part of the candidates.
I Was In the Kitchen When I Got the OBS Message
One evening, I was in the kitchen (Doing what? Next Episode); so I got a text message that I should come to the OBS studio, I went there late because I got the message late. I was there with the kitchen apron, then I met Mr. Ayodeji with his expression 🙄and three other corps members; they must have gotten the message too, but they got there earlier.
I was told we are starting the news on the next day, and three Corpers will take the news. The three were rehearsing already. I sat down to watch them read the news, then I was told to come as early as 4am the next morning that I will be part of the people taking the next news.
Of course, the first person I told was my boss. 4 am is another huge task because I would have to wake up a little bit earlier to get to the studio. I went there at exactly 4 am and I took an excuse to go to the kitchen (To do what? Next Episode).
In the evening, I went to the studio for rehearsal against next morning I would be taking the news. I was told to read the news with the same three corps members I met the first time. Their name is Oluwayemi, Azeezah and Kayode.
We rehearsed and I got there the next morning for the news which I read alongside Yemi and Kayode.
Reading news and knowing that there were close to two thousand people standing out there listening to you was quite interesting.
I was given a tag, then I saw "Head, Broadcasting" I was so surprised at the same time eager to share the story with my mentor who was so happy 😀😉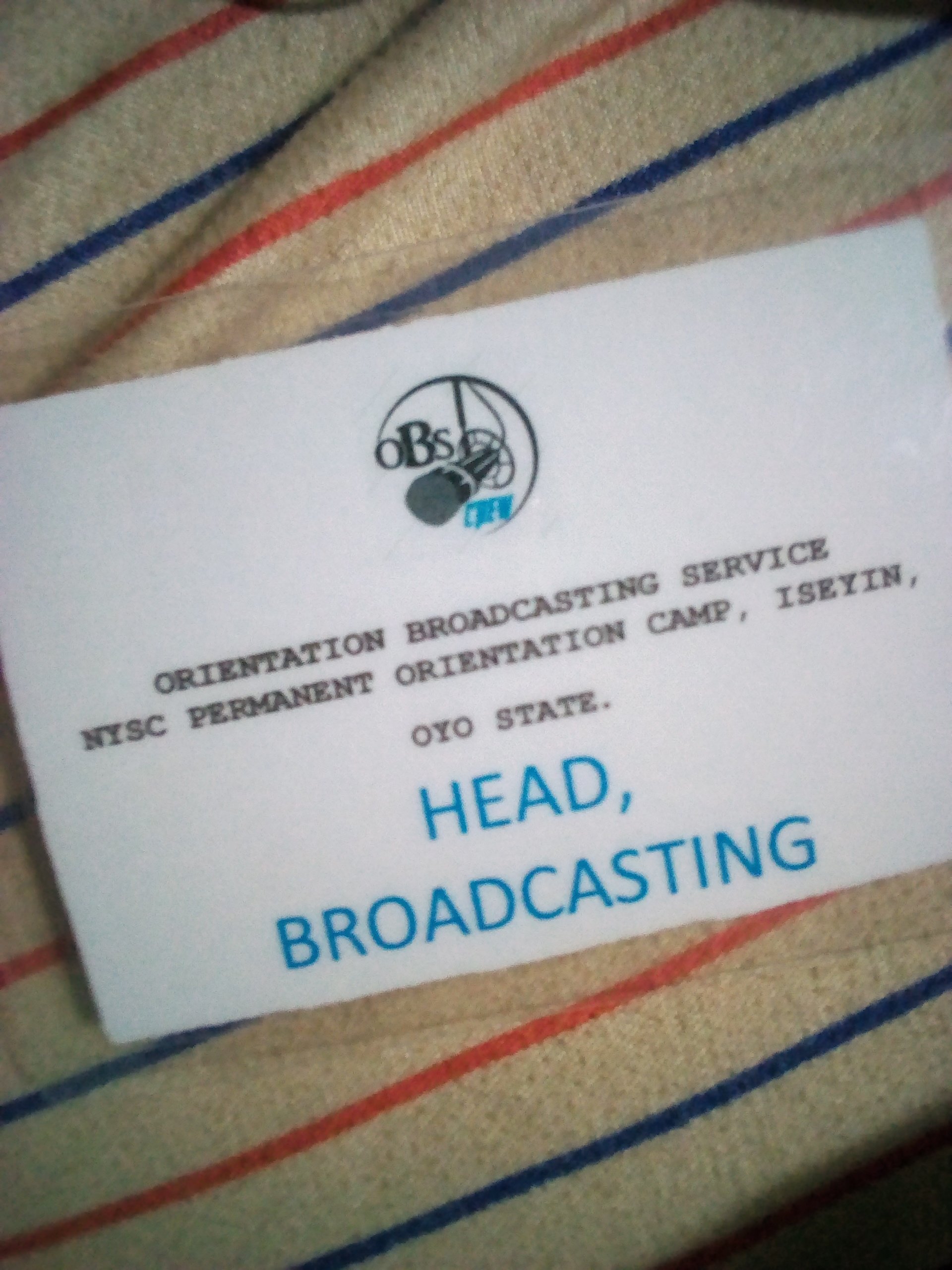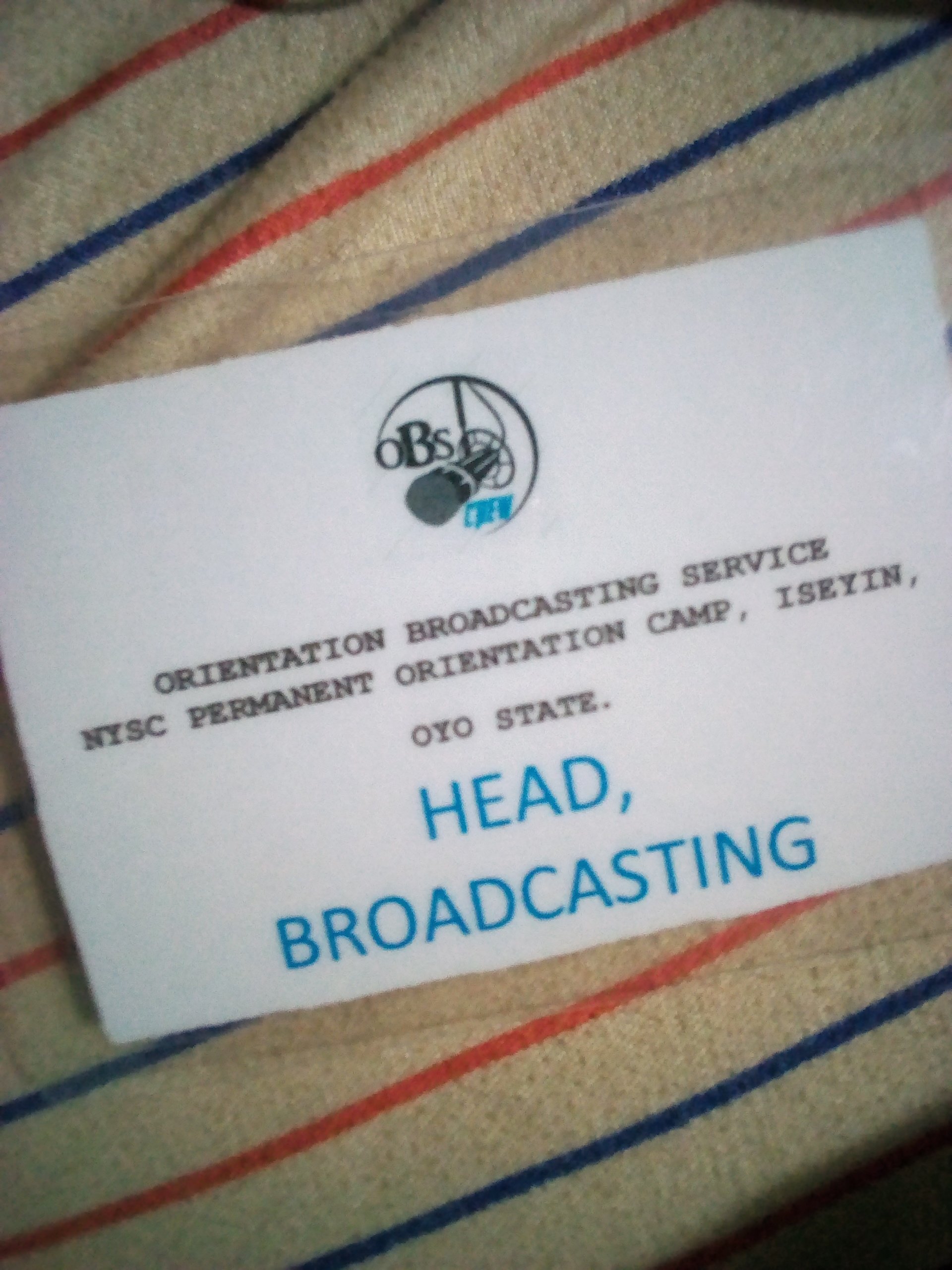 .
The OBS Activities
The studio manager for the OBS was Oluwayemi Olukanni, also a corps member, then we have Kayode assisting her, I also have Faith who will be assisting.
A general meeting was held and we all introduced each other as the Orientation Broadcasting Service (OBS) crew. Then they handed it over to us. For the station to run, I have to meet with Faith and people who are in the broadcasting units.
It was indeed a responsibility, I met with them, we came up with different programme ideas, and then I met with the studio manager and her deputy, and we finalized the whole programmes and the time for each one of them.
I started thinking of the perfect time that I will get audiences for my shout-out show, and then I picked 7:30pm right before the social night.
Now you see why I am not a free corps member, I have to be in the studio anytime there is a programme going on. I was held responsible for the programme schedule and news timetable. The duty roaster was so difficult to make. I have to make sure our programs will not be clashing with any NYSC scheduled programmes.
All our free times are where OBS programmes are: The break after the morning parade, the break after the afternoon lecture, and the break immediately after the evening parade. Adjusting to this new duty was quite hard but I did anyway.
The Shout-Out Show
This is one of the best things that happened to me in camp. I was scared to start it, I didn't want to make mistake or any flaws, and will I be able to get audience and all.
In my first edition, I was going around asking people to do shout-outs to people, so I will have something to read. Guess what? That was the first and last time I asked people to do shout-outs! The show was accepted by all! I enjoyed every bit of the show.
Kayode (MC Daddy) joined me on the show and we co-host the show together. People send in messages to through SMS and Whatsapp, I dropped my personal number (biggest mistake)… my phone never rests! It got to a point that I won't be able to take all their messages (just too much) that vibe of having close to two thousand people listening to you.
I made the show flexible, that people started sending messages to their girlfriends, boyfriends and crushes. It became a show that people appreciate their platoon for any victory be it football, volleyball competition and others.
I became popular. A lot of people call me OBS, and there was a day I met a guy who said he had been crushing on Aderonke from the OBS.
I and Kayode put smiles on the face of a lot of people, we read out people's love confessions.
I give it all to SPC for brainstorming with me and always supporting the show, asking for updates and follow-up.
Indeed, the shout-out show was the heart of the orientation broadcasting service (OBS). My phone kept on buzzing with messages; some even came to the studio to drop their shout-out. It got to a point that people always send in their grievances to me or even send me texts when a show is going on. I really love them all (fans)
The DJ is always on the standby to play people's music requests, It was indeed a beautiful experience, I also anchored a show with Omoyemi and that was a newspaper review, it was quite nice working with her.
OBS was fun!!!
I enjoyed every bit of the OBS, we had a very rough beginning, settling individual differences but we came out as one family.
Mr. Ayodeji, Mr. Daniel Mr. Bakare and Mr Tijani really did wonderful work, they were the NYSC official that handled the management of the OBS.
I must say Yemi did a very nice job as the studio manager, I did too as the Head of Broadcasting 😉 and The Head of Photography, The Head of Technical crew and the Head of Journalism 😉😀.
The OBS crew literarily ruled the camp, we are the source of fun and entertainment. People Always report missing items for us, passing information and many more services.
I met a whole lot of people, I will talk about cheese ball (AZEEZAH, she is our OBS Bunny 💞) and other people in an episode dedicated to the people I met in camp … I love them all and I've missed all members of the Orientation Broadcasting Service (OBS) 😁😘😍😎
Oh, 😣😏 I was given a nickname 😡 😡, "Screenshot !!!" Nah I don't like that name 😑🤥, you don't want to know what led to that silly name 🤣🤣🤣.
I will share our pictures in the carnival episodes 💞😎. Thanks for reading and your comments are energy boosters, thank you as you drop comments 😍😘😎
Read my previous episode Episode and the next episode here Episode 6
Support this blog and buy me a coffee