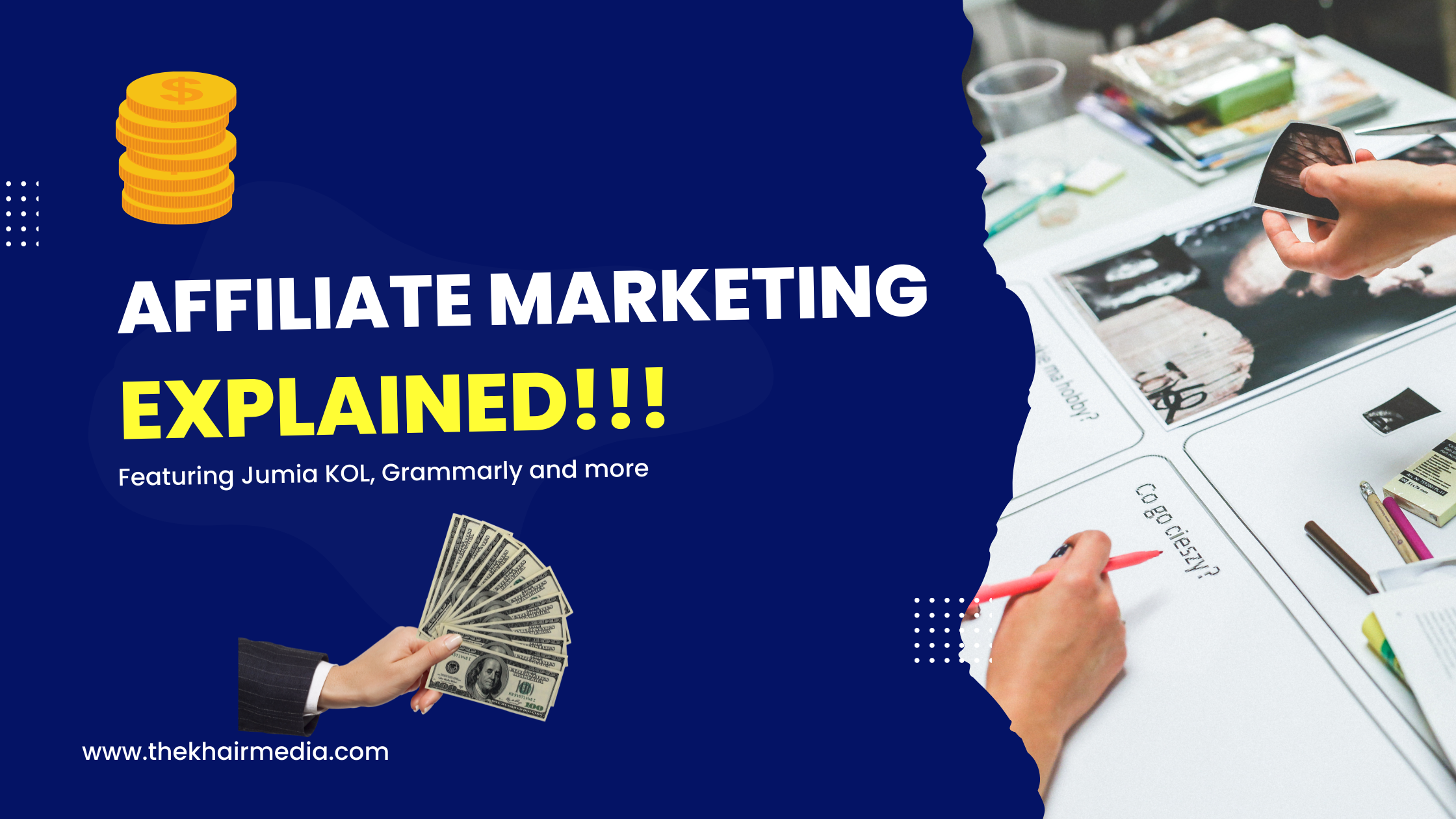 Is Affiliate Marketing a scam? Read till the end to get facts about everything you need to know, including legit platforms to sign up for and how to go about it.
What is Affiliate Marketing?

Affiliate Marketing is a process where you advertise and market another individual or company's products, services, brands etc .
You get commission in exchange for this promotion.

For example, your friend who is selling bags and shoes has an affiliate marketing opportunity and you decided to register for it. That makes you, your friend's affiliate marketer.

You will have to be promoting your friends shoes and bags on your website or social media platforms.

For every shoe and bag purchased through your special link or unique code, you will get a certain percentage, that is your commission.
It's that simple!
Is Affiliate Marketing a scam?

Affiliate Marketing is not a scam! But we have the new wave of people coming in to make it a scam!
They're like tsunami, they're everywhere making people fall for their tricks.

Who are these people? They disguise as your saviour, they act like they want to take you out of your financial troubles, when infact they want to put you in one.

These people will ask you to pay for registration, they will sell a book to you and that's it, you will need to start luring people too.
How to detect Affiliate Marketing Scam

The first thing you need to know is, anyone trying to force you into Affiliate Marketing is also a victim of the circumstance, they're only trying to recoup the money they have lost.

They will do everything to make you be like them; they will use screenshots to lure you with different mouth watering faux offers.

They know how to convince people, it's their skill! Before you know it you will pay.
Rumour has it that some of them use juju to talk people into it.
Another thing to note is referral, majority of the legit affiliate marketing platforms don't need you to refer people. Except they're buying from them.

Unrealistic commission! They will tell you, you can make 7 figures in a week which is not true!
You can make 7 figures in affiliate marketing but it will take time and work, not weeks.
Do these scammers make money?
Yes they make money from people who registered, they make money from those whom they're able to convince.
Legit Affiliate Marketing platforms that I know.
Jumia , AliExpress, Grammarly, Hubspot, Bluehost, Namecheap etc.

There are many more, you can Google about it, another simple way is to search your preferred brand or company's name on Google.
E.G "Konga Affiliate" you will easily know if they're offering one or not.
This is how I mostly look for affiliate platforms to sign up for. You can check here for more information.
How To Sign up for Jumia KOL
Go through this link Jumia KOL or type Jumia KOL on Google.

You will see their interface, and also see where they give explanation for "Those who can register".
Go through those who can register and you will find where you fit into.

There's opportunity for Micro Influencer, mega influencer and affiliates.
– Click on Register and fill in the details.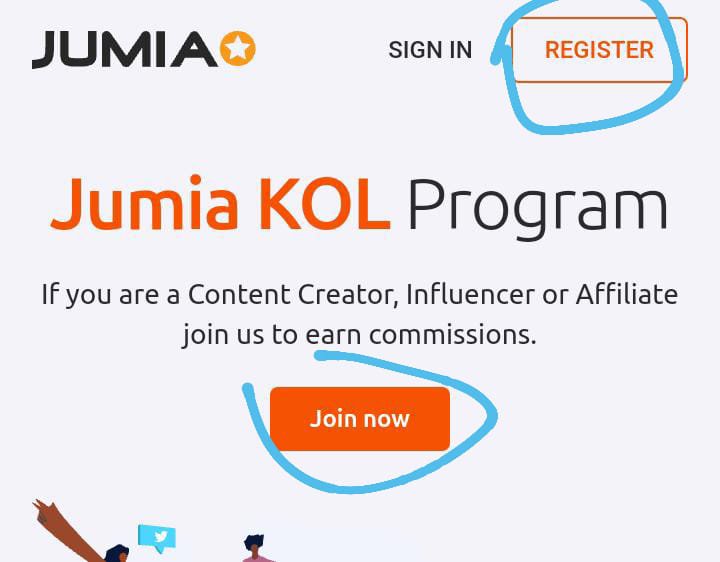 For account type, do not panic, if you don't have 5k followers or more, simply click on affiliate, fill in the link to your social media page.
It can be Facebook, Twitter or IG.
If you have a website like me, use your link! That's what I did.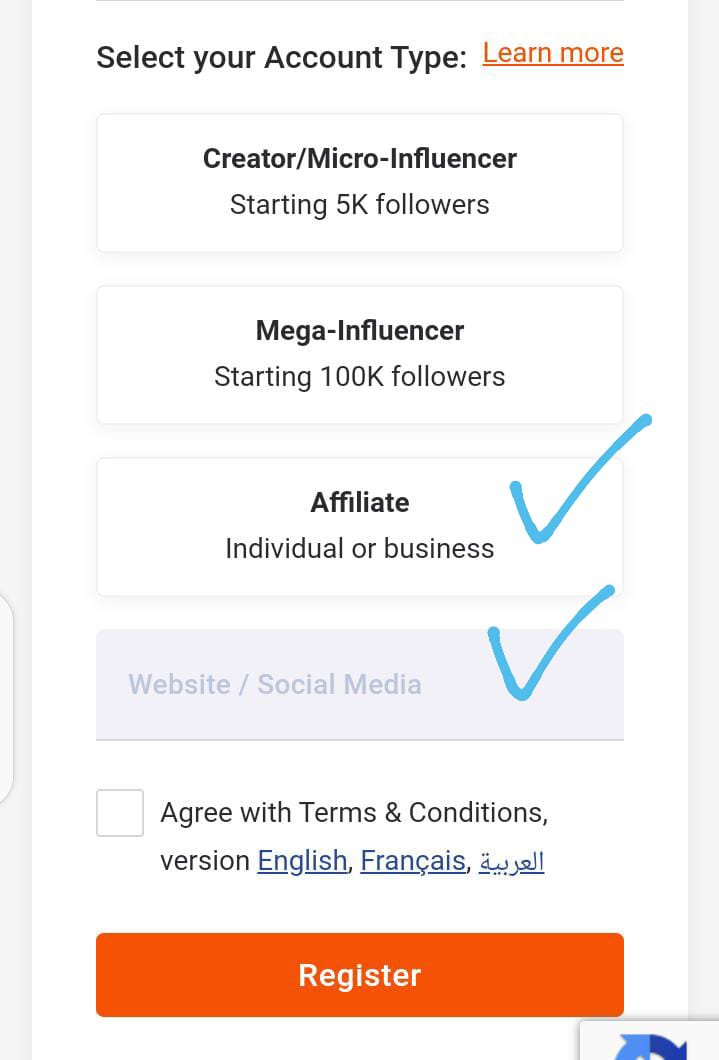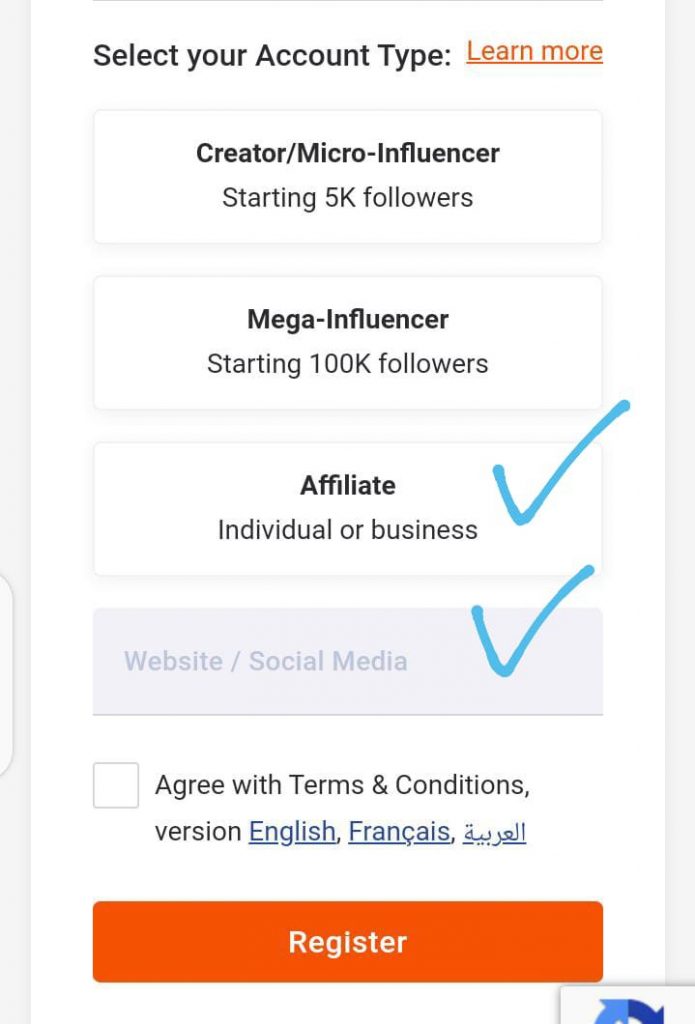 I don't have idea on how the creator's panel work because my account type is affiliate, but it will be pretty much the same.

After registration what next?
Start marketing, how does it work?

Well Jumia will make it easy for you with different deals, they will always alert you on sales periods and they will sometimes give you special codes that you can use to attract buyers (E.G Free delivery) via mails.

So here's how it works:


This is how your interface will look like, click on the three lines above.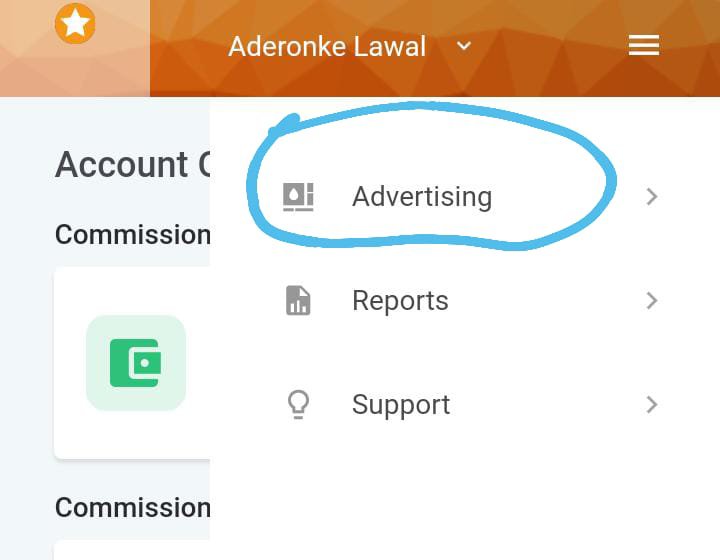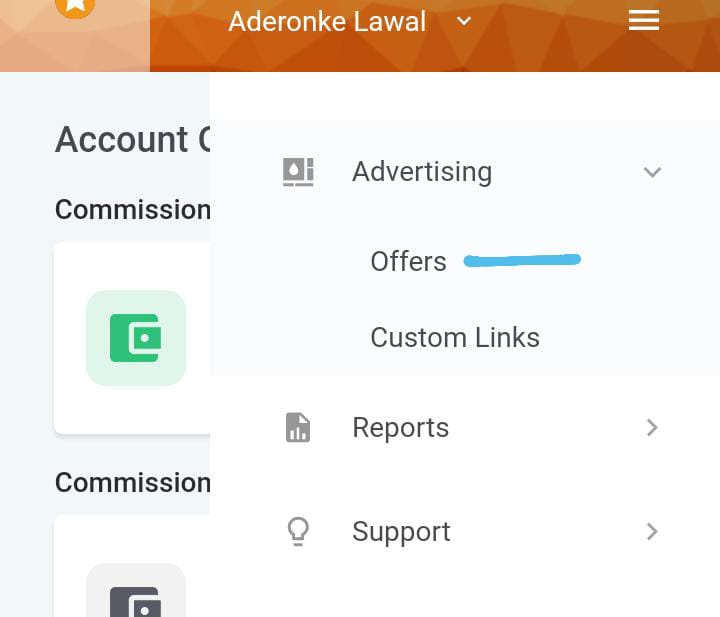 We will still come back to custom link because it's important too. So let's go with offers for now.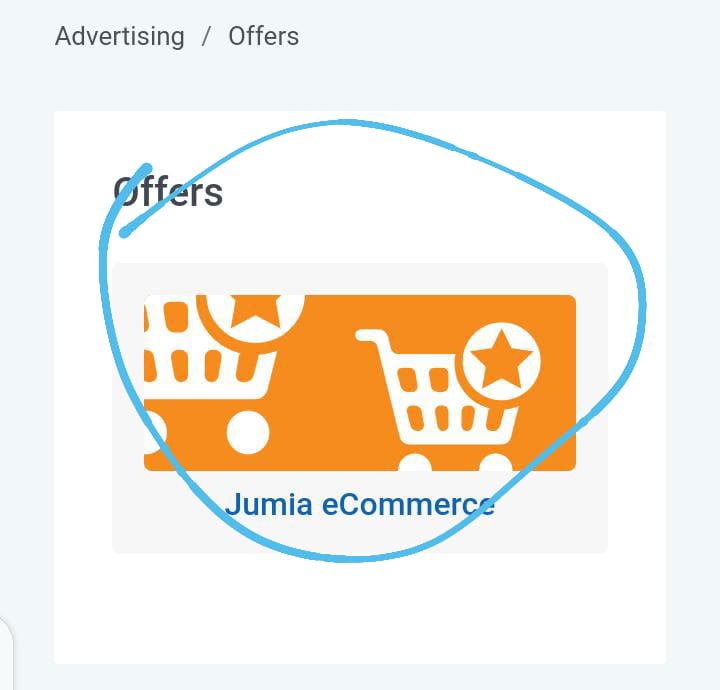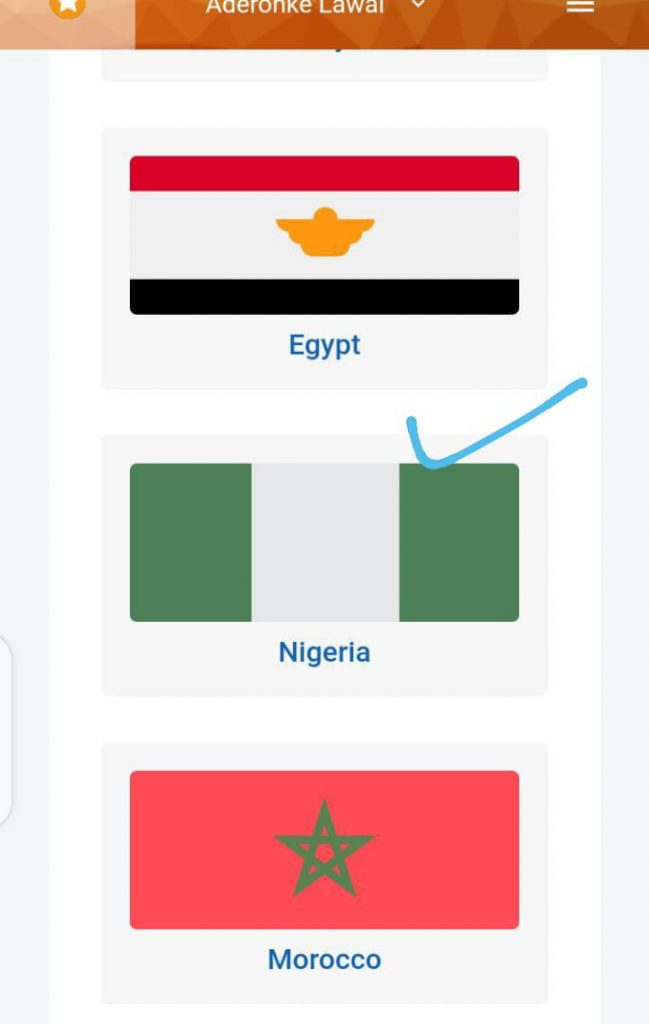 After clicking your country, this is what you have ?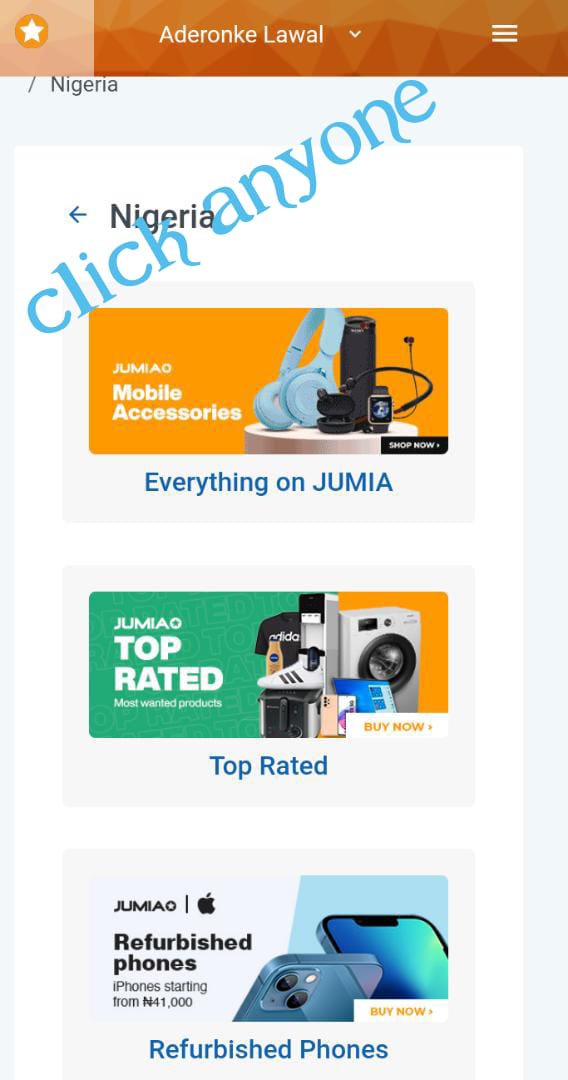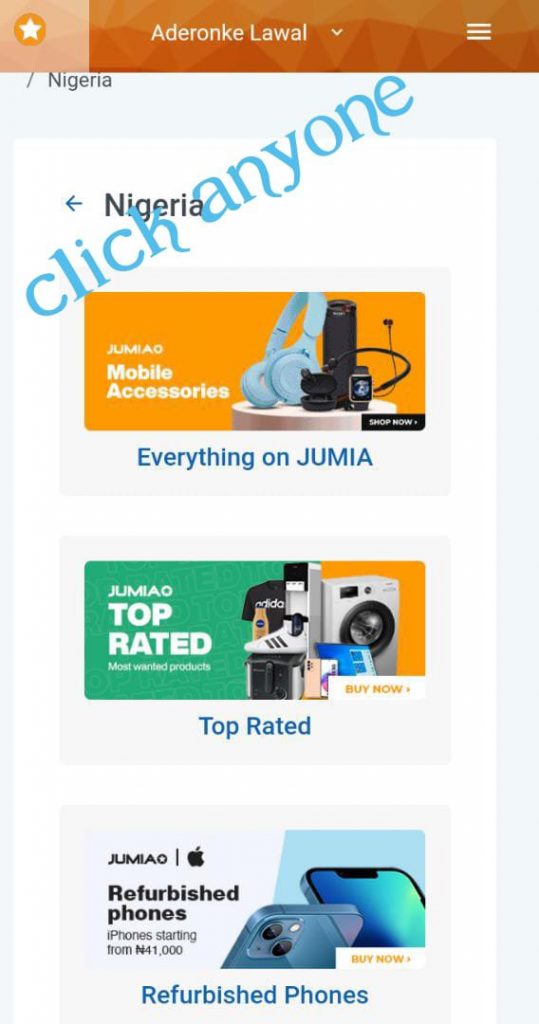 Pick anyone you want to advertise, you can advertise as many as possible, there's no restriction.

So let's go with the first one
check the interface, everything there is optional to fill, if you don't like stress like me ?, just fill in the Sub affiliate ID, which can be your name.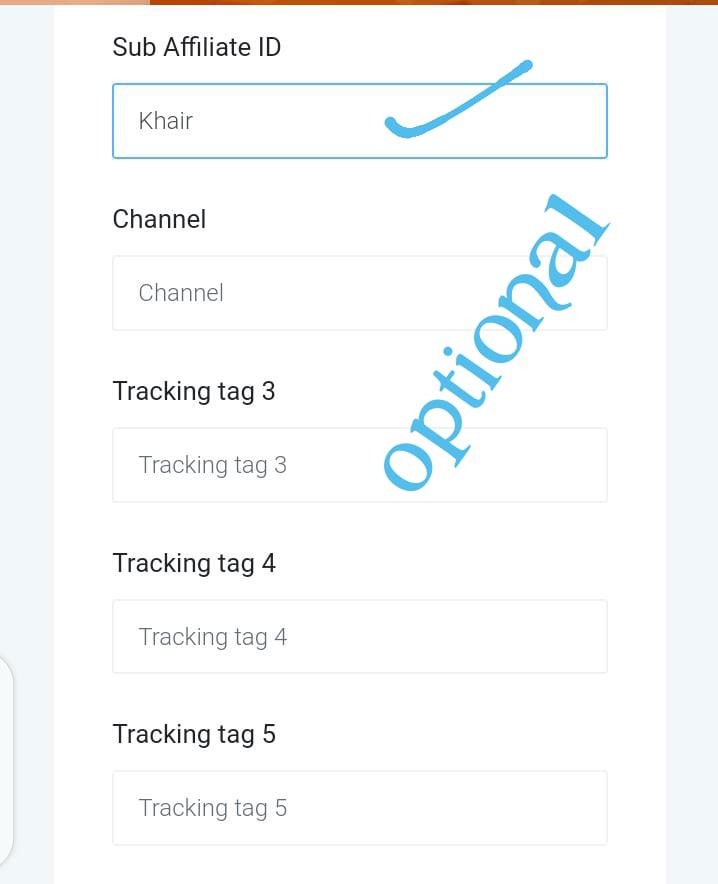 Scroll down to copy the link.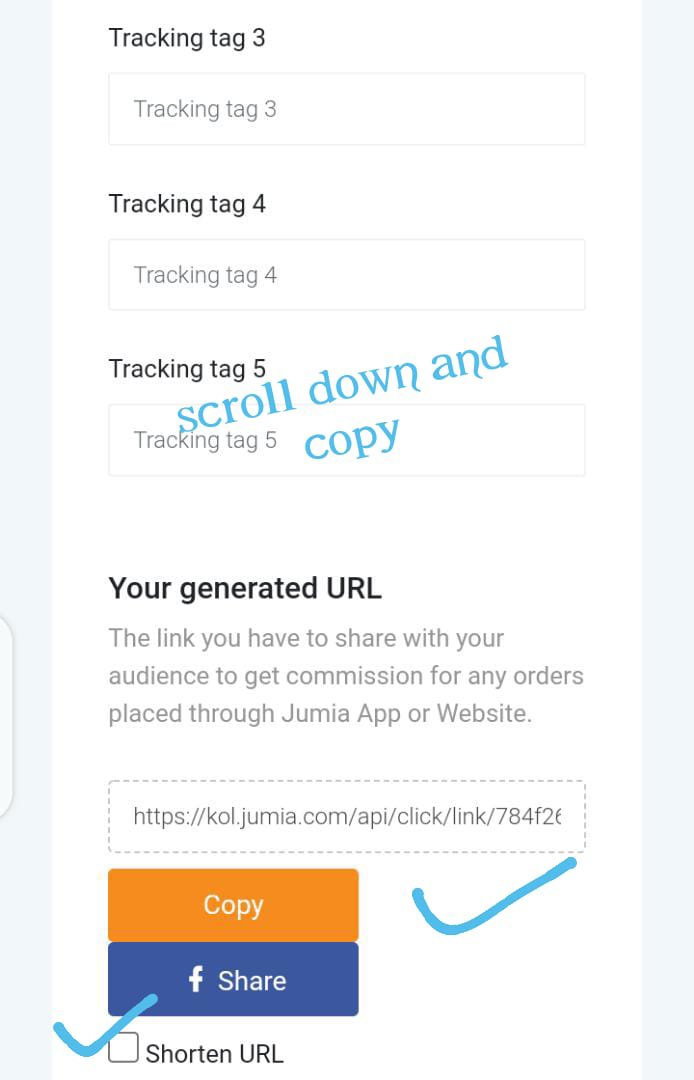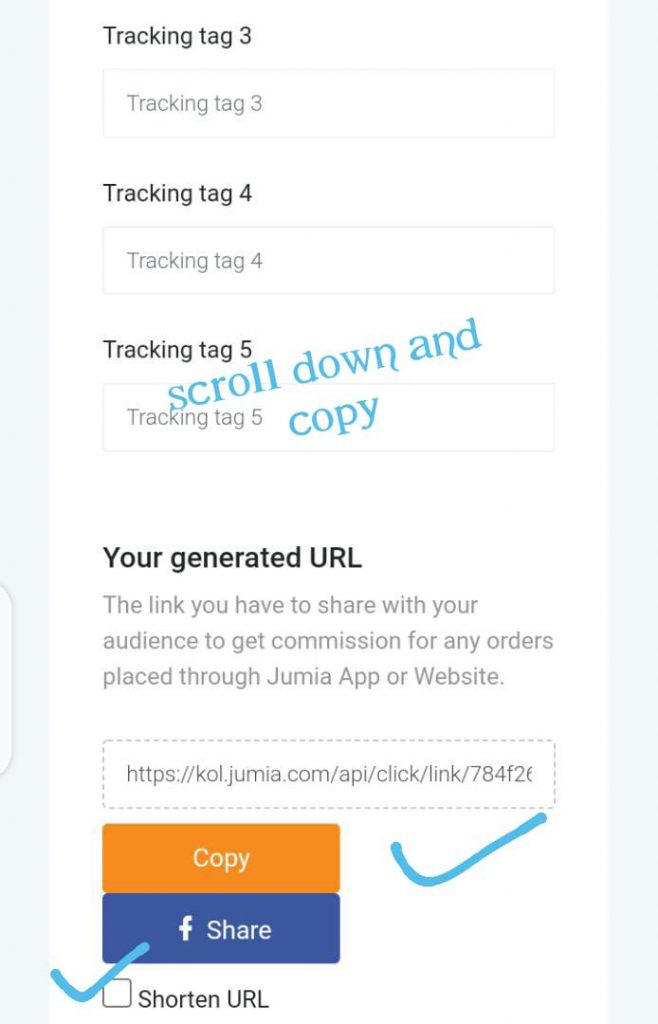 You're done!
That's it! This is the affiliate link you will use to promote, you can post on Facebook, WhatsApp, Instagram, Twitter or anywhere.

The links are always long so you can shorten it.

For Website owner, scroll down, copy the banner code and paste it on your website backend.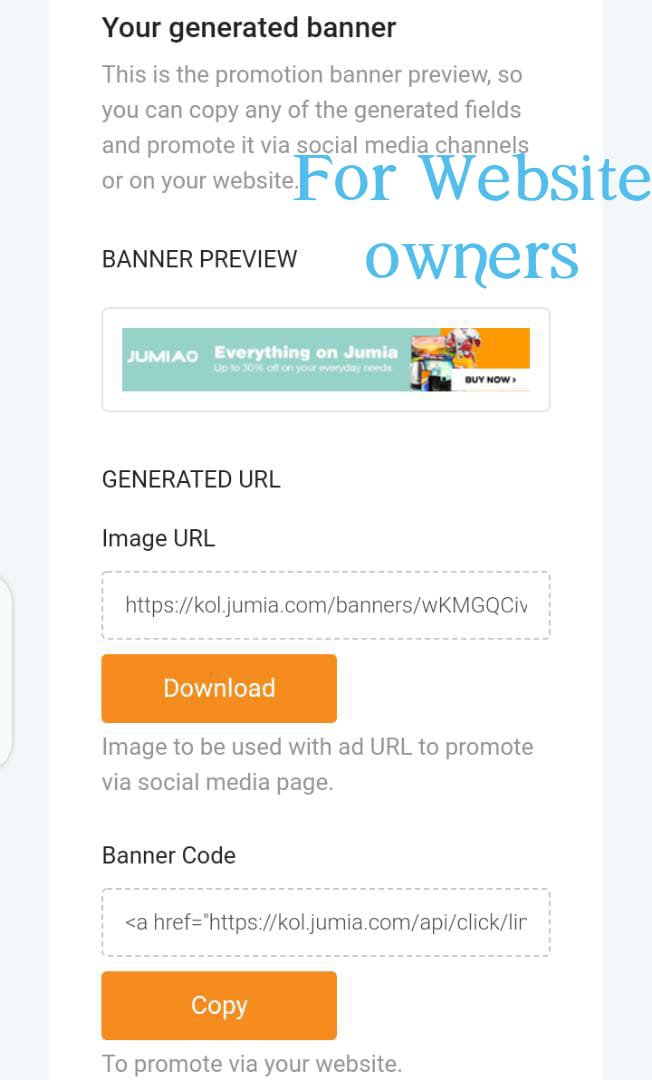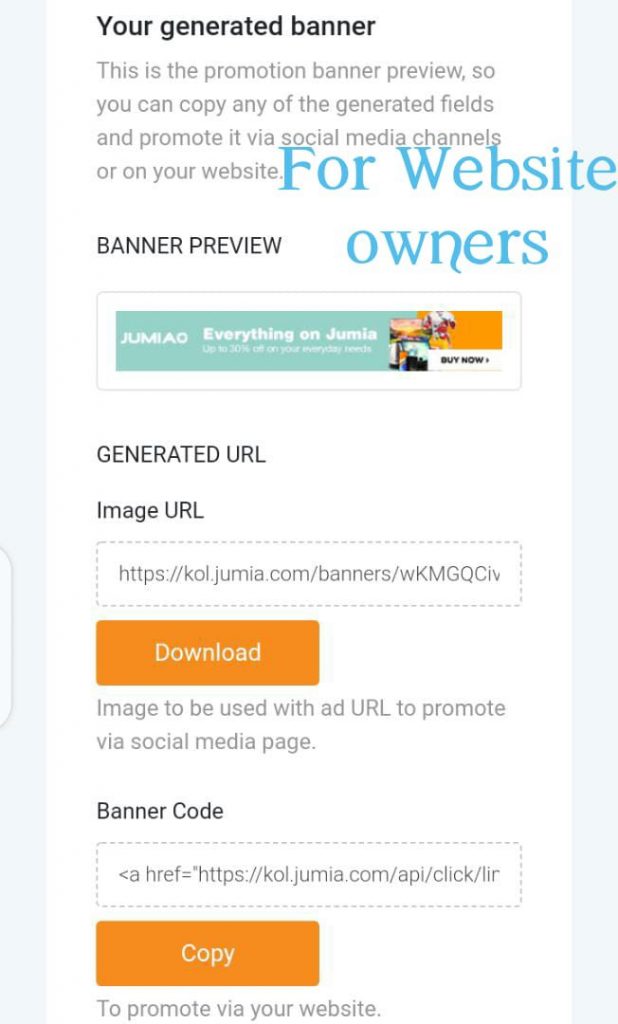 Is this all? No!

I told you we will come back to custom link, I use this a lot. With this, you can easily go to Jumia products, pick any product that you like to promote, copy the link.
The guide: ?
Let's say you want to promote scan Frost fridge, Just go to Jumia website (Not App).
Search for the fridge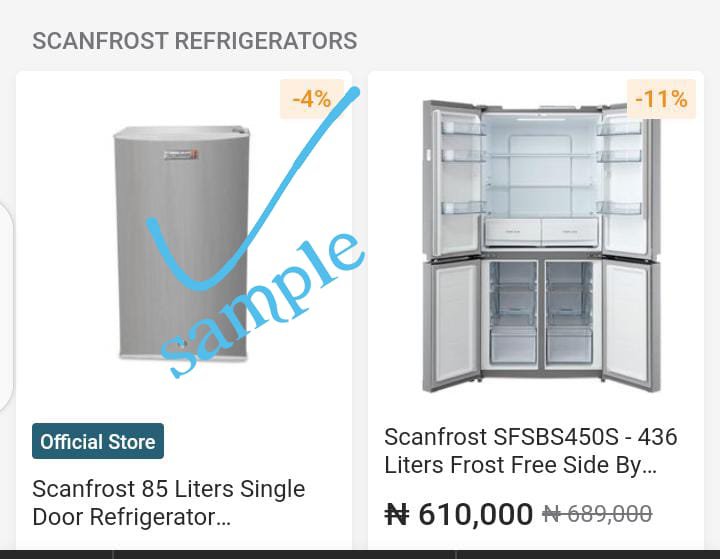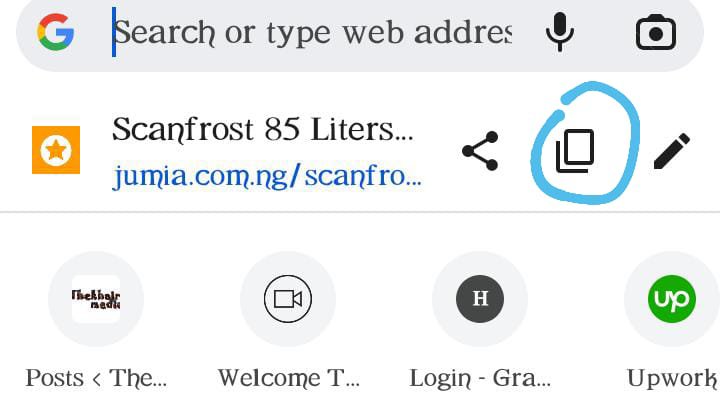 On your Jumia KOL platform, click the three Lines above.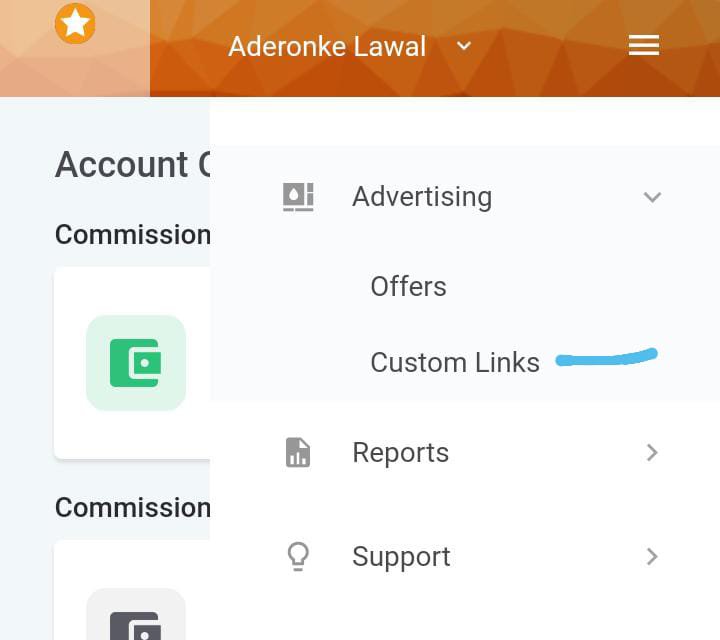 It will take you to Jumia E-commerce, click jumia e-commerce, pick your country. It will take you here ? check the image below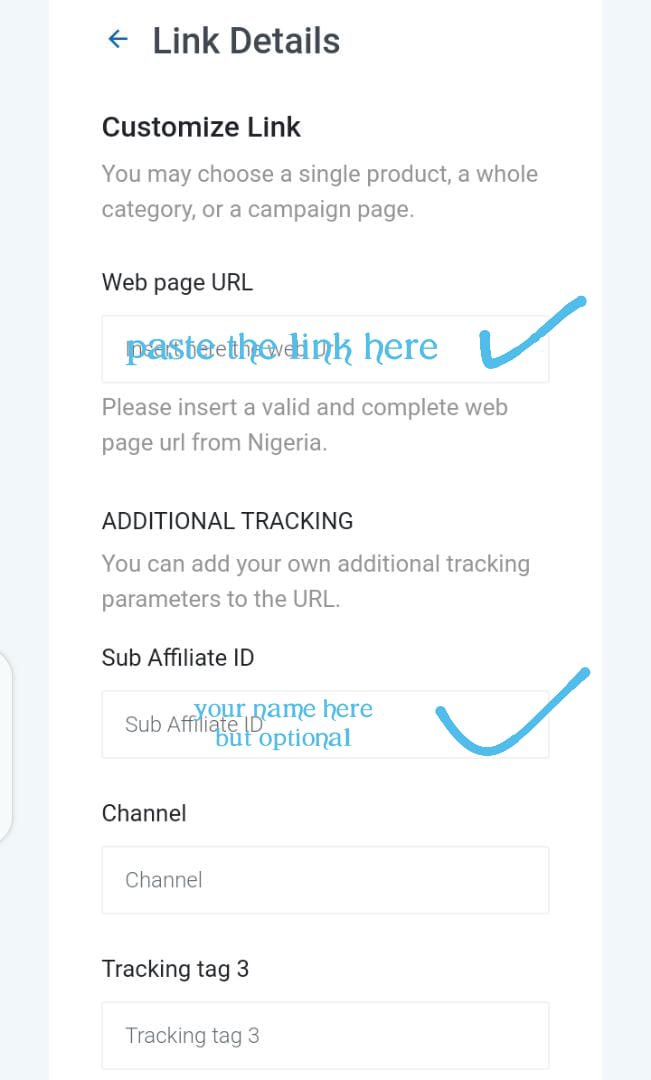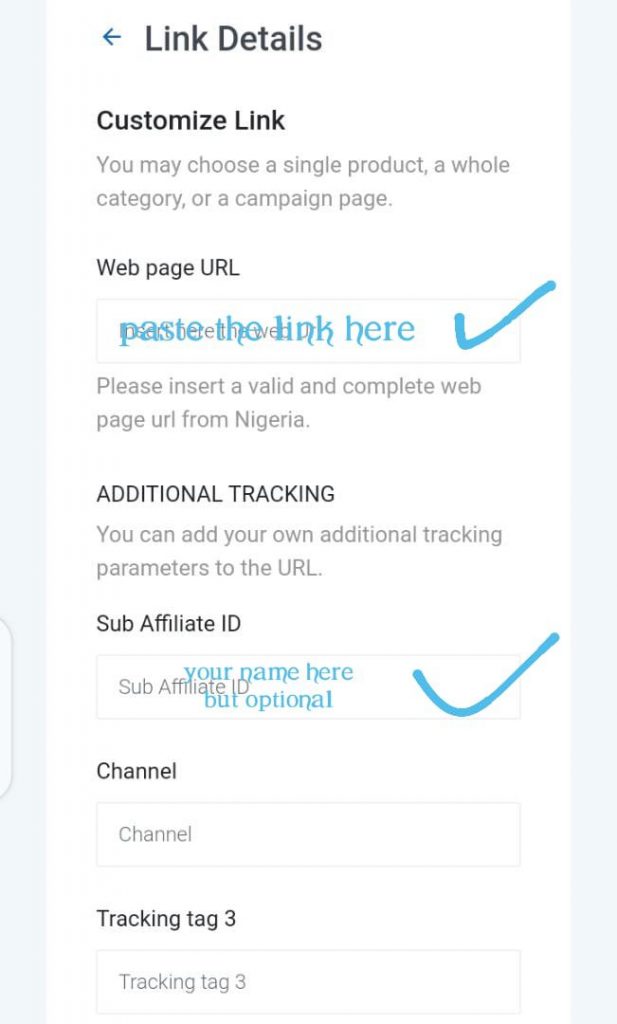 Remember the link of the product you copied? Paste it on web page url colmn, you can add your name to the sub affiliate ID.
Your unique link will be generated, scroll to copy it.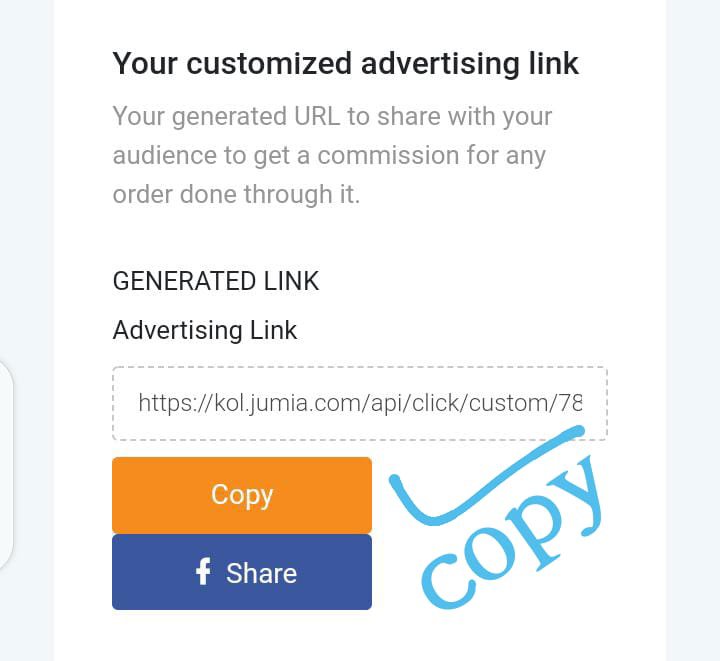 Custom link is good because you can choose the product or category you want to advertise and it's good for immediate need.

It's better to use both offer and custom link as you wish.

How Do I make money.

For every purchase made through your link, you're entitled to certain percentage from the purchase.

It is important to note that the price differs, the commission you will make from a purchase of 100k will be different from that of 3k.
Tips and Tricks
Advertise to your people everyday.
Build your target audience and sell to them .
know what your audience want and sell it.

For example, your friend wants to get a new Samsung phone, you can easily make use of your custom link here.
Go to Jumia website, go to Samsung store, pick the brand your friend wants, make sure you pick the one with good reviews and ratings, copy the url and paste it on your Jumia KOL.
Get your affiliate link and give your friend.

You can do this for everyone, and you can always promote jumia sales like black Fridays with your offer link.

Bonus : you can also use this link for yourself! If you have something to buy, just go through your own affiliate link.

Improve your marketing skills, watch videos and Google is your friend.

This is not a get rich quick platform, it takes time and your efforts but you have nothing to lose, it's win-win for you and Jumia.

You commission will only be processed after a successful delivery. In case the customer returns the product, you won't get commission. You can read more on their policy.
Now I have provided answer to the question "Is Affiliate Marketing a Scam?"
Thank you for reading, if there's anything I didn't cover or you want to know, drop your comment below, I will respond.

For Grammarly, kindly sign up for Grammarly account through my link, Grammarly
Read about the affiliate program here,Grammarly Affiliate program
Sign up for the program by just typing Grammarly Affiliate on Google, then register.

(please note, I've not made any withdrawal through Grammarly, so I may not be able to answer that ).

There are other high paying platforms, check Google for more, avoid scam!!!

Read my previous post on FALL IN LOVE WITH INSTAGRAM ADS
And Nigerian Celebrities Breathtaking Outfits For #AMVCA8

Thank you ?, remember to share ?.
All RIGHTS RESERVED!!!