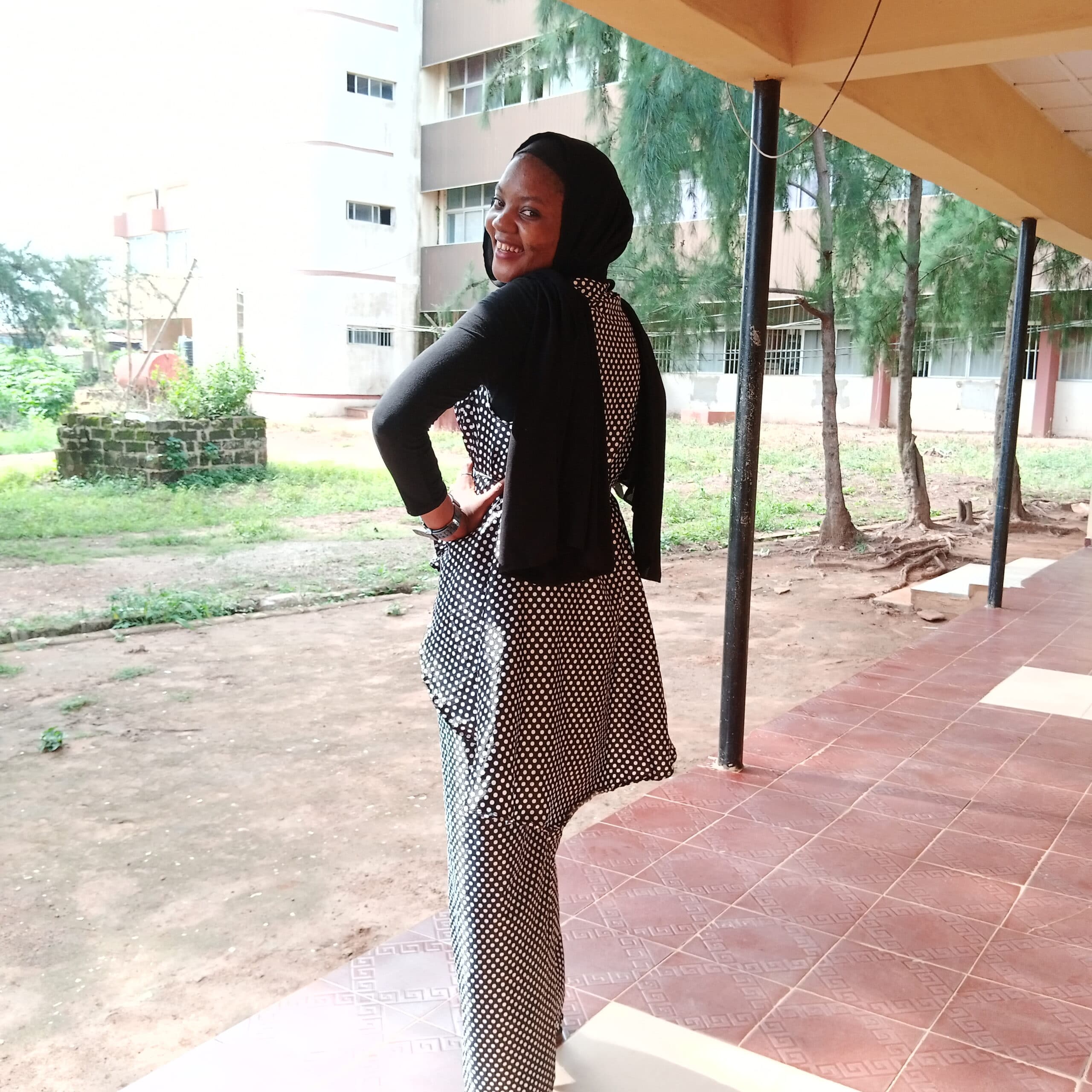 Hi guys! so it's my first OOTD post (Outfit Of The Day), I just want to try something new and I'm excited about it!
Happy Month! how have you been? how was June? I guess I'm gonna make a post about my June ( Mixed emotions), definitely not my best month!


Today (Friday) is actually not my shift day, I mostly spend my Fridays indoor and if I'm ever going outside, maybe I'm going to Jumat with my mother-in-law 🥰 or I'm going to market to make a beautiful meal 🥳.


Although, Today is an exception, I'm at work due to some reasons and I wanna share my OOTD

In Nigeria, you never know what the weather has in store for you, so most times you get stuck on what to wear.

Even without the weather, I'm always like that, I'm always standing infront of my wardrobe to get what to wear.

I made the decision about what to wear earlier today because I didn't want to get to work late 😉. I picked a polkadot palazzo and a matching shrug which I made around March!

The fabric was a gift, it's silky and beautiful! I was sitting on the fence, I didn't know if I should go with a gown or a Palazzo with Shrug 🤔.

I eventually made the right choice, I sewed palazzo and shrug but I left out the finishing touch.

It was abandoned in my workshop until today when I felt like rocking it! I brought it out to cross the T's and dot the I's.

The outfit was paired with my black turtle neck, and a black chiffon scarf!


I carried my black tote bag coupled with slippers which has a black and gold sequence


My Outfit gave a rich aunty vibe! It's perfect for this weather because cold got nothing on me and if the weather is hot I can always turn on the AC!

I left home looking fly with my exquisite watch and knuckle rings. yeah! I'm kind of addicted to knuckle rings at the moment. they look so beautiful on me 🥳🥳🥳
oh! I had my anklet on! omo! E Choke!
Thank you for reading 💕💕. Read my previous post here My Favourite Apps
Like my Facebook page