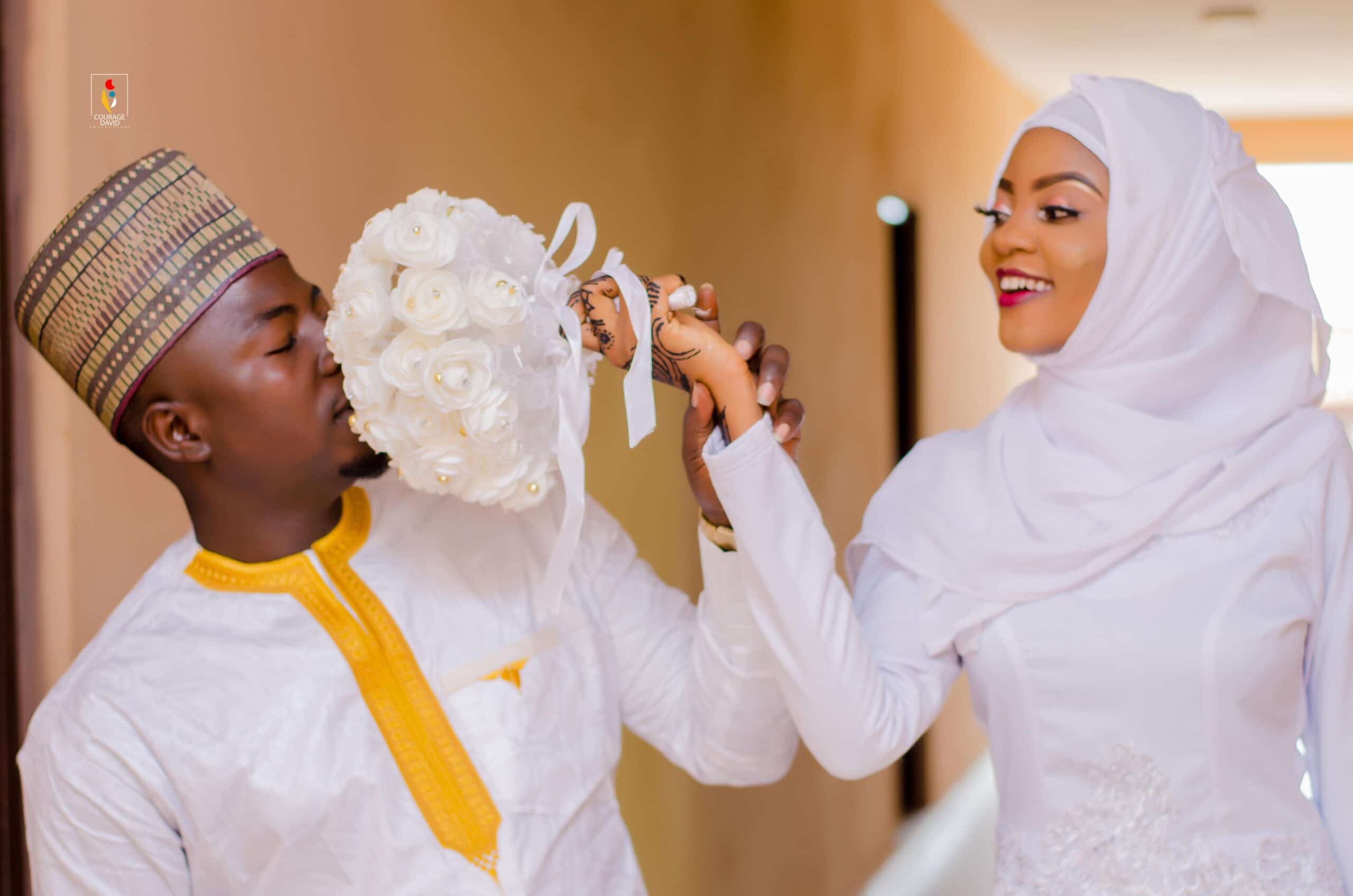 Hi fam ?, thanks for reading the last episode, but if you missed it, you can read it here ?The postponement?
So, this episode is about my low-key wedding and I will be giving tips as well
Some persons like their celebrations to be low-key while others like theirs to be elaborate, it is entirely down to our personal choices and that is also fine. What is most important is that you're doing what you want and not been pressured to conform to the standards of society.
In Nigeria, it may not be too easy cos our mothers ehn, them too like big weddings ??, but in all, be clear on what you want.
If the reason you are considering a low-key wedding is money, hmmmm, trust me you're still gonna spend, just like the popular Yoruba adage that says "ko si inawo kekere" (There is no small ceremony)

In my case, we opted for a low-key wedding because of the corona virus outbreak here in Nigeria. First, we had to postpone our big day, so I will be sharing my experiences from the wedding.

My low-key wedding happened so fast, I told just few friends but I told them to stay where they were, I told two of my friends in Saki, Adéọlá and Munirat. Omo! Twas a wise decision o because they were really helpful. So, if you're planning a low-key wedding you still need your friends around you, one is fine and at most, maybe two.

On the eve of the wedding, I already sensed there was going to be a big turn up, I was not comfortable with the crowd coming to greet us ahead of the next day, lol. Yorubas can greet! At that point I had to ask my parents, how many people did you tell?? This is supposed to be low-key wedding and if we're having this much people around before the day, what then will happen tomorrow? In their defence, they didn't really tell much people but it just happened like it did, it was all love.
The lesson here for me is, if you want it to be low-key, then don't tell people at all. We told some persons just so they'd be aware of our wedding for the knowledge of it and asked them not to come on the grounds of keeping to precautionary measures but they came anyway, you don't want to send people away so save the news as much as possible!
You need MONEY! ?
Kill the thought that you are not going to spend anything for a low-key wedding except it is a wedding that is exclusive to about 6-10 people only. If it be more than that, then be very ready to spend money, but the fairness in it is it that it wouldn't be as expensive as the elaborate one.
Make plan for refreshment??
Yeah, it is just you and your family but you'd never really know who'd turn up. My low-key wedding was supposed to be between me and my family until we saw a crowd we were not even expecting, your neigbours might show up, your friends, your parents' friends and all.
You can say you didn't invite them and so you're not going to be responsible for anything, but to save yourself the stress and headache, make plans for a little more food, not too much but enough for a few extra persons. My mum had made plans for amala, and from my husband's side, they brought food in takeaway packs.
Takeaway? That sounds like a good idea, you don't want people to stay, just pack their foods in takeaway packs so it'll be easy for them to leave, although some will still want to eat there and takeaway packs cost extra.
Look beautiful?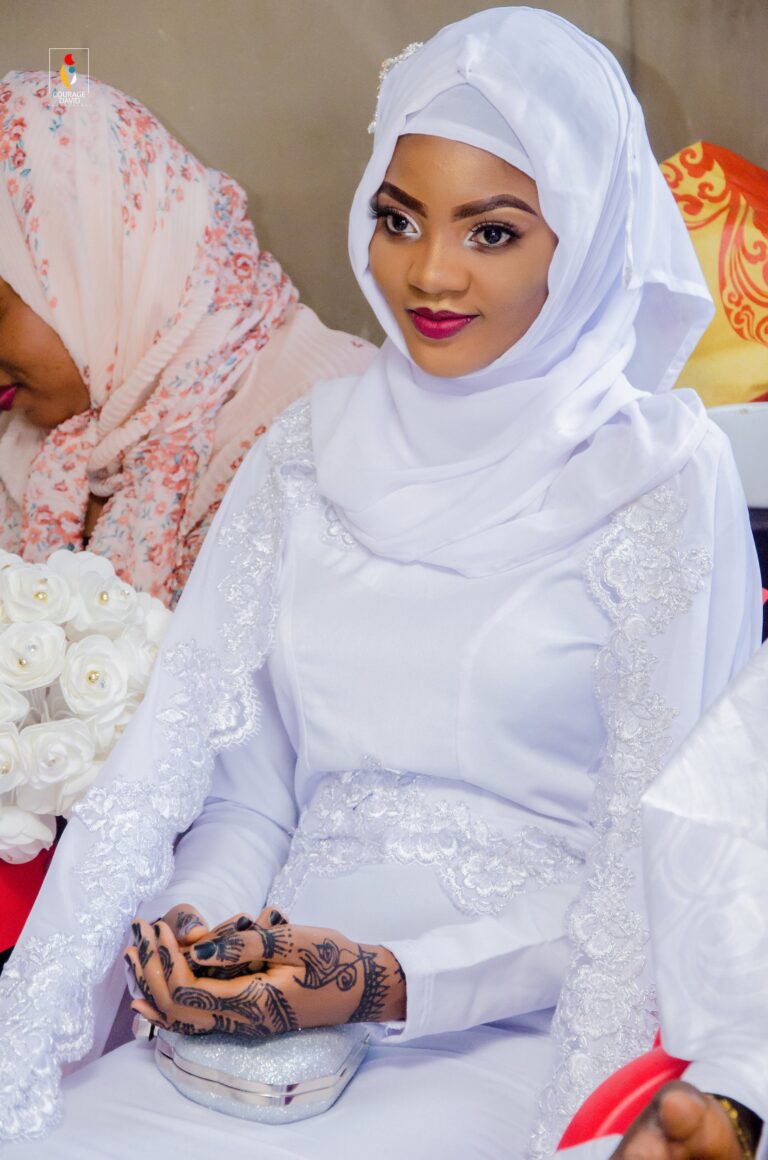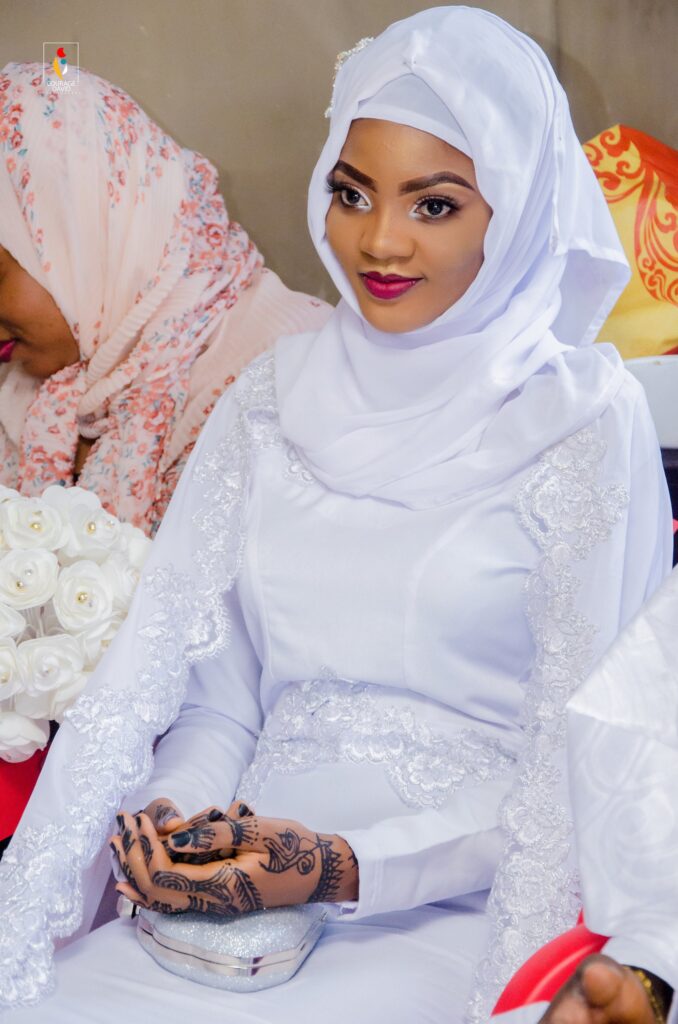 It is a low-key wedding but that doesn't mean you cannot wear your dream dress, you can always slay on low budget, that beauty should not be low-key on you for any reason.
Boo and I decided to turn up in a beautiful way, we agreed to wear the clothes we had planned for our big day and we did, trust me, it's a beautiful feeling. I wore my two piece gown, it was so stylish, something like a princess regalia, bobo on the other hand wore his white agbada looking dapper and stylish.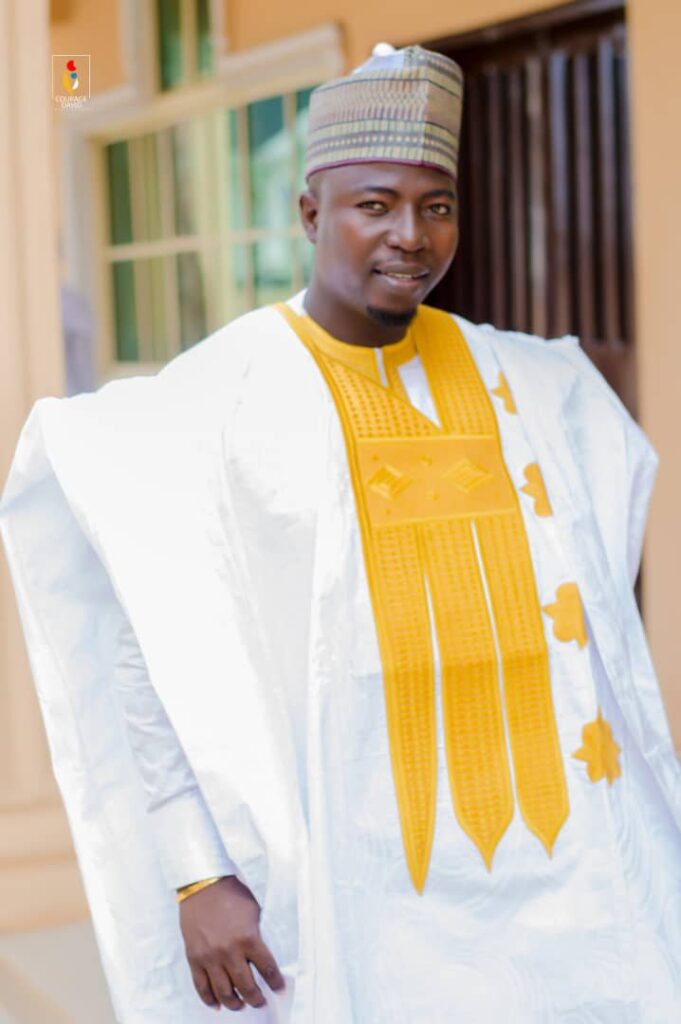 My Friend Munirat doubled as my makeup artist, I gats to look good, I got my henna done and made a very beautiful hair! Pay attention to these little details.
Take good pictures ?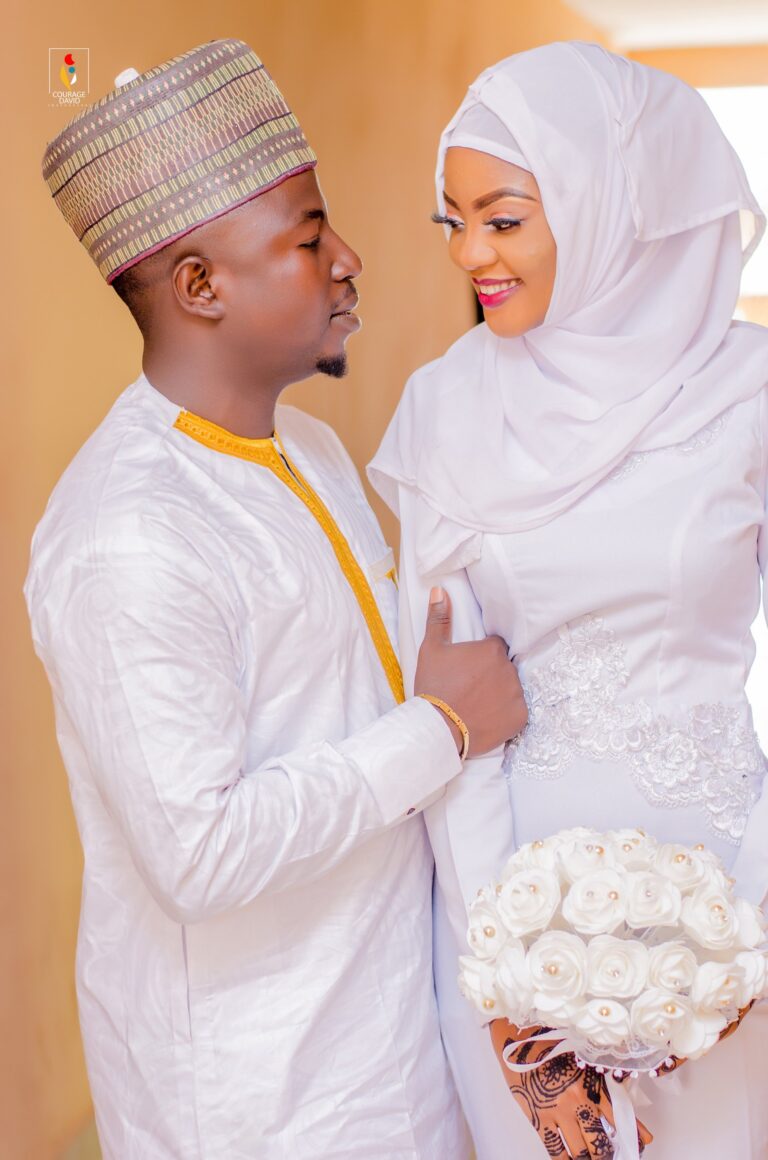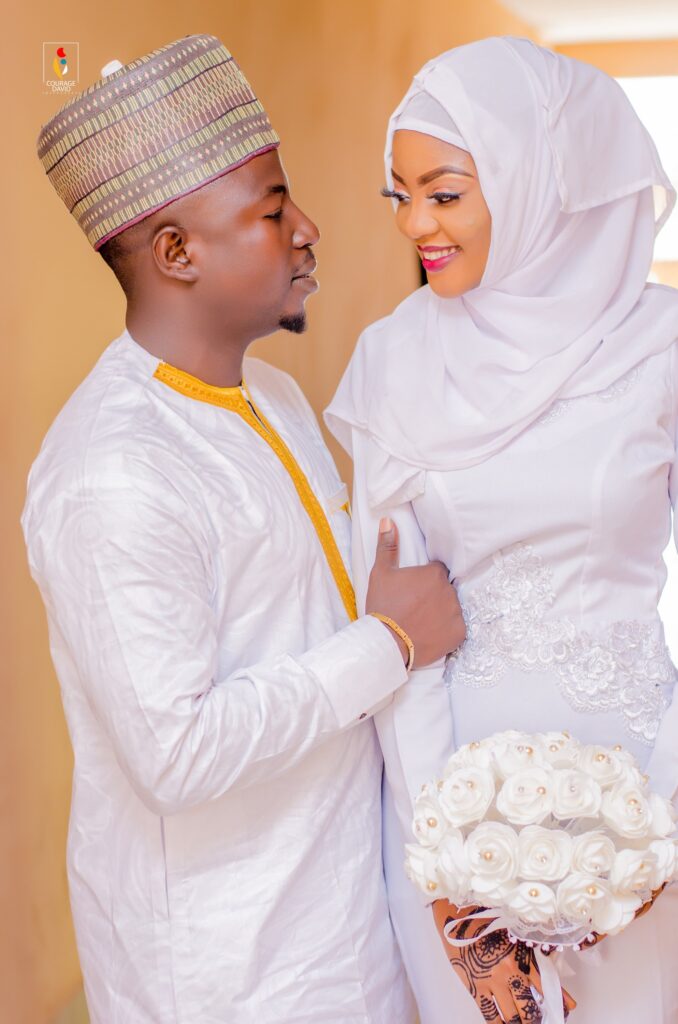 A lot of people tend to rely on phone for a low-key wedding pictures, it's a low-key wedding but still, make it memorable! Keep memories. We talked to the photographer we had scheduled for our big day and he was around for some great shots.

One funny thing happened on the day, we left very early in the morning for the photoshoot just before the program, we were having a good time, we dropped our phones inside the car and took our time, little did we know that the clerics were already at home waiting for us ?…

We got to the car only to see series of missed calls, we got home and people were already sitting outside ?, some were even frowning their faces, I didn't know how to get down from the car ??, Bobo was so shy as well, but it's our day, they won't scold us nah so we got down anyway ???
Have Fun ??
Relax, smile and have fun, low-key or not, it is your big day except you are getting married to someone you don't have feelings for. Try to enjoy your day to the fullest.

My low-key wedding was all shades of fun, I enjoyed myself ??,, the hardest part was leaving with Bobo ??, I'm leaving with the love of my life yeah but I'm also leaving my beloved family ?, its not like I'm leaving them forever, I can always visit them but it's contrasting reality somewhat ??.

I cried my eyes out, memories were flashing through, I couldn't look at my parents in the eyes as they prayed for me ??, the memory of my sister's hug still melt my heart, the way she wrapped me in her arms crying, it's hard to let go as people were saying, God will accompany you ?. The look in my brother's eyes, my aunty and every member of my family that was present ?

The funniest thing is I had told Bobo that I'm a very strong girl that I wouldn't even cry, hard girl hard girl, I cried like a baby ?.

I got to the car crying, I was literally wailing, Bobo had to tease me "You're coming to me, you will be sleeping and waking up beside your Bobo everyday and you're crying ?"
He managed to console me and we had our beautiful ride to our honeymoon ???????.

That's all for this episode but before I round up, let me quickly throw this question, why are some people always angry that you didn't invite them to a LOW-KEY Wedding? I mean it's low-key for a reason and you should respect the couple and their decisions, if you're one of these people, try and fix up, understand people and respect their decision, God bless you ??..
Compliment of the season guys ?❤️
Like my ? Facebookpage ? ?