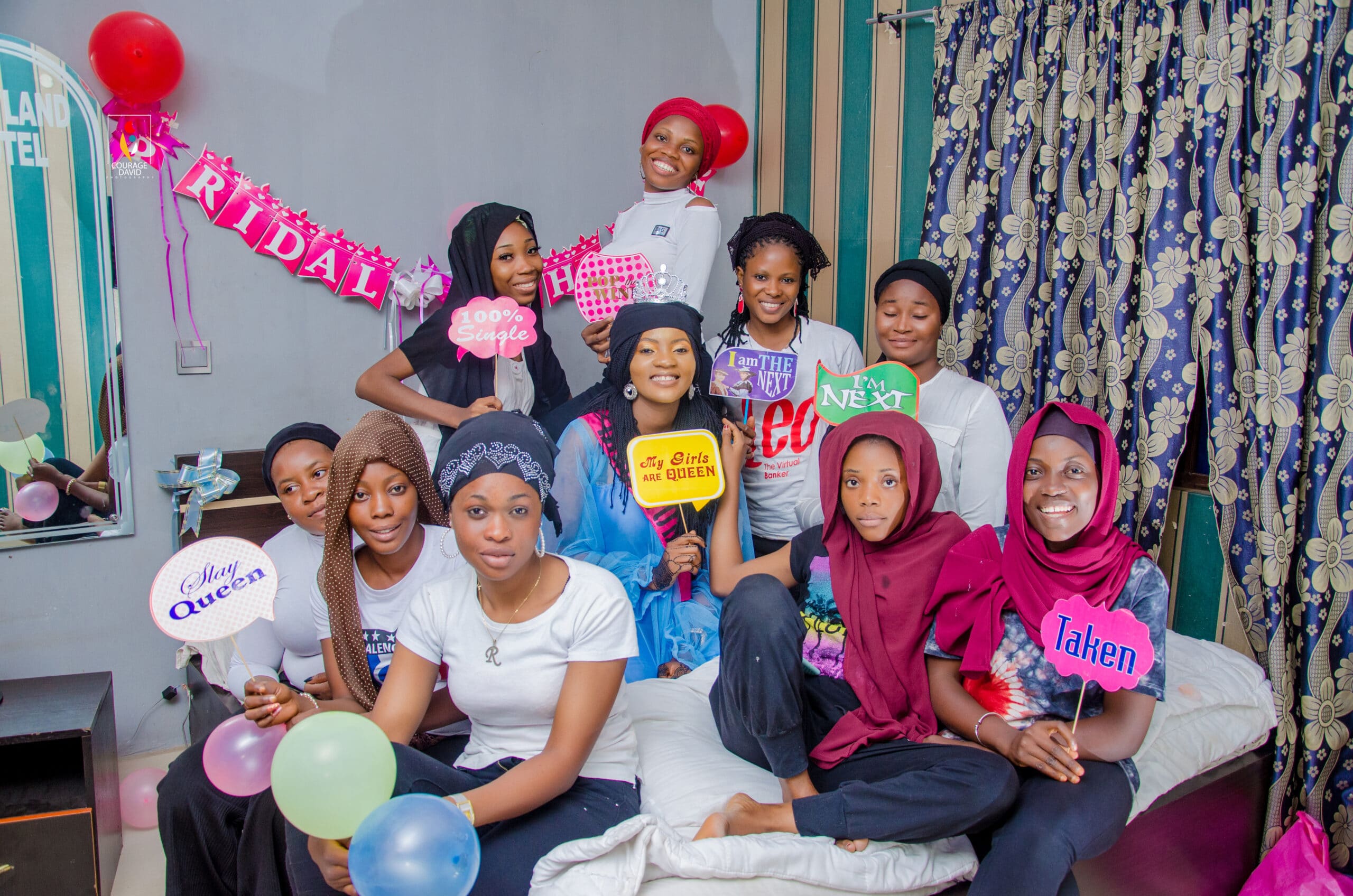 Hi, its another episode of my wedding experience and I am so excited for rrrrrt episode because it centers around my girls. BRIDAL SHOWER ?
For previous episode ?Road To Big Day. Let's get started already! ??

The day before my wedding was a very busy one just like you'd expect, I was both nervous and anxious at the same time, that was the feeling for me.

I started to track the movement of my friends that were coming. Most of them haven't been to Saki before and it's quite a long distance considering where they were coming from, so I had to be up on my tracking game, updating and keeping tabs on each one of them

Initially, I got briefed that there wasn't going to be any bridal shower, the hotel booking was between myself & Bobo, we had decided on where to use as well as the room sharing formula; I and my girls, himself and his friends.

I got a call from Azeezah (Cheeseball) two days before the wedding that she will be coming the next day, we had earlier planned she'd come two days before(the very same day she was calling). She told me she had an important interview.
I then advised her on how she would get to Saki earlier, I even linked her with two of my other friends coming from Ibadan. Unbeknownst to me this girl was playing me; she was already in Saki at the time she lied about her faux interview?.

She stayed with my friend Aminat who was already in Saki, I was ignorant about all of it, neither did Aminat call to tell me anything. I called Aminat a day to my wedding to ask her where she would be sleeping, she told me she will sleep in her place and meet me at the hotel in the morning.
Doyin and Mariam told me they would be coming together from Ibadan, I did link them up, they came around 3-4pm and I was glad to have had few of my friends with me ?, I didn't know they were planning something big behind me.

Salmat got to my place earlier but she told me she was going out to do something that she will be back soon (she did not come back till…)

Aisha (That one is a perpetual latecomer) she was at work so she left Lagos pretty late which automatically means she will be in Saki at a very late hour, I monitored her journey via text and calls.

Nana called that something came up hence she wouldn't be available, Munirat told me she will be coming in the morning (she lives in Saki).

While I was waiting for Bobo to pick me up, Sophie and Ayoola arrived, they came together and it was nice having them around with Doyin and Mariam.

By 8pm, I was already tired of waiting, all I wanted to do was reach the hotel and have a good rest ? before the big day. Finally Bobo and his friends arrived and luckily for Aisha, she came at the same time so we all left for the hotel together.

Azeezah told me she left Ibadan around 4 or 6, which means she will be coming late, I called her before leaving for the guesthouse to inform her of the the location and how she will get there.

I had already planned with Bobo that I will be going with a bluetooth speaker so we don't get bored.

On getting there I saw some of Bobo's friends there and I was already getting some clue, like why are you people here? And I was given a convincing excuse. While we made our way to the room I even asked them why they didn't book room 306???

When we got to the door, I was told to open the door by myself (Ok, what Is going on?). I opened and Tada! I saw my girls in a beautifully decorated room ??.

A surprise Bridal shower! I Saw Azeezah who told me she was still on her way to Saki( I got to know she had been in Saki two days before the wedding), how dare me think Cheeseball will ever come late to my wedding?

As I sauntered into the room, I saw Nana who had called that she won't be coming, ?, she has been around making plans, I saw Salmat who told me she was going out to do something and of course Aminat who had been making plans with AZ but lied to me that she will meet me in the morning?.

I was so flabbergasted, I tried to place it but I couldn't, even bobo was part of the plan because the hotel booking was between him and I . How did my girls know the location?
FUN! FUN!! FUN!!!??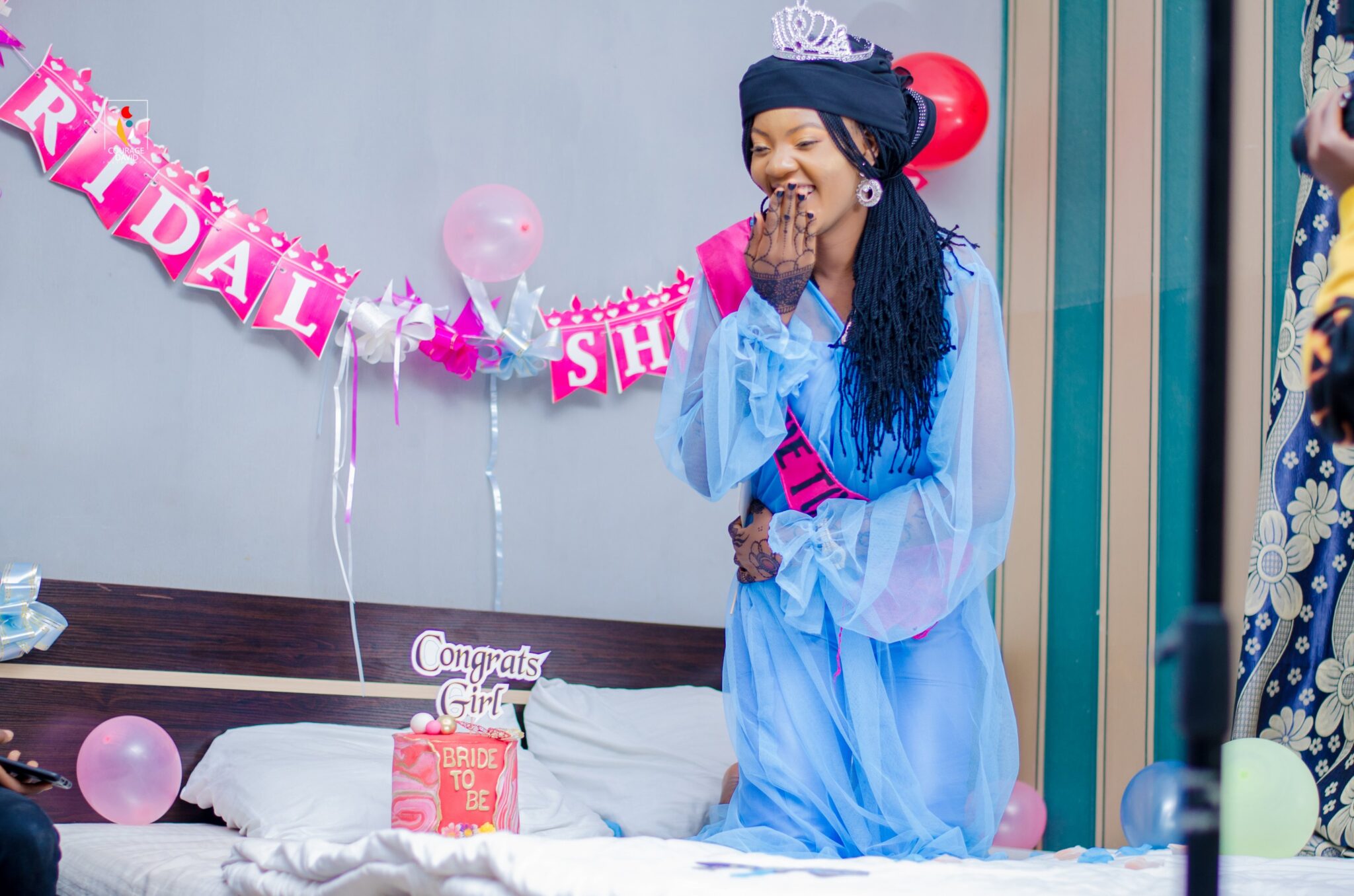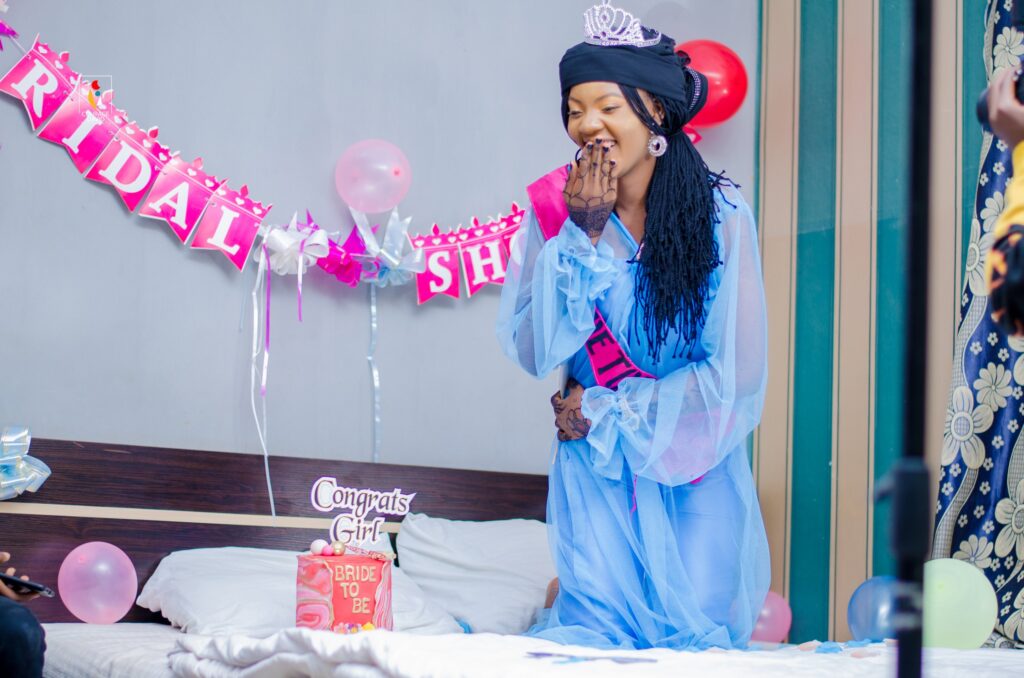 One thing I noticed about most bridal shower is the trite culture of taking pictures! They are just there for picture and nothing else, just dress, take pictures and post.

I am not a fan of this and of course my friends know me so well and they did plan a bridal shower with a totally different feel to it.

My friends had already made me a dress, we had issue with the dress because it was tight, and we had to quickly adjust it.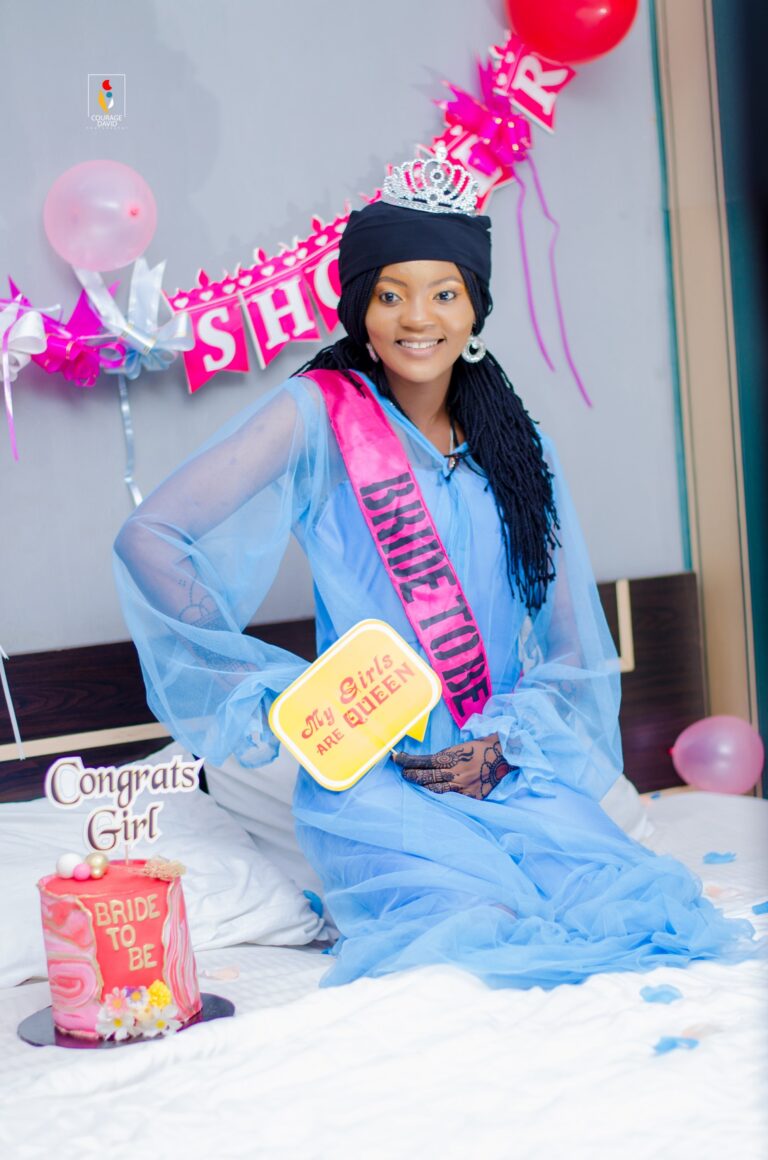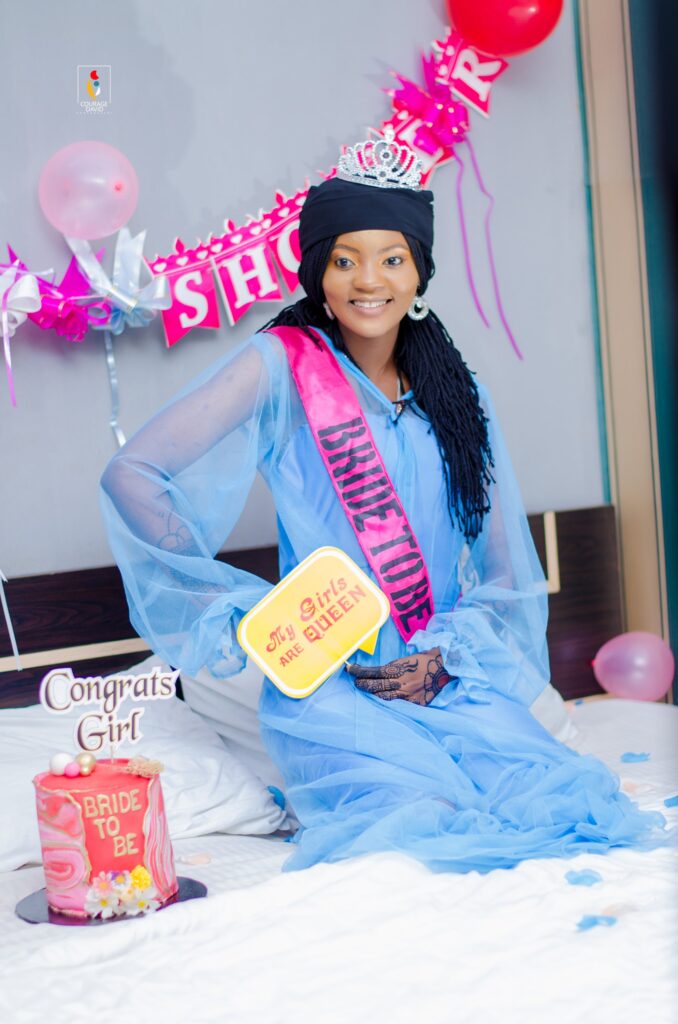 Aminat did my make up for the night, and I was just so happy to see them all and our plan was to have fun throughout the night.

We had mini photo session at the picturesque part of the room after which we moved to the introduction part, most of them are just seeing themselves for the first time although they've been chatting.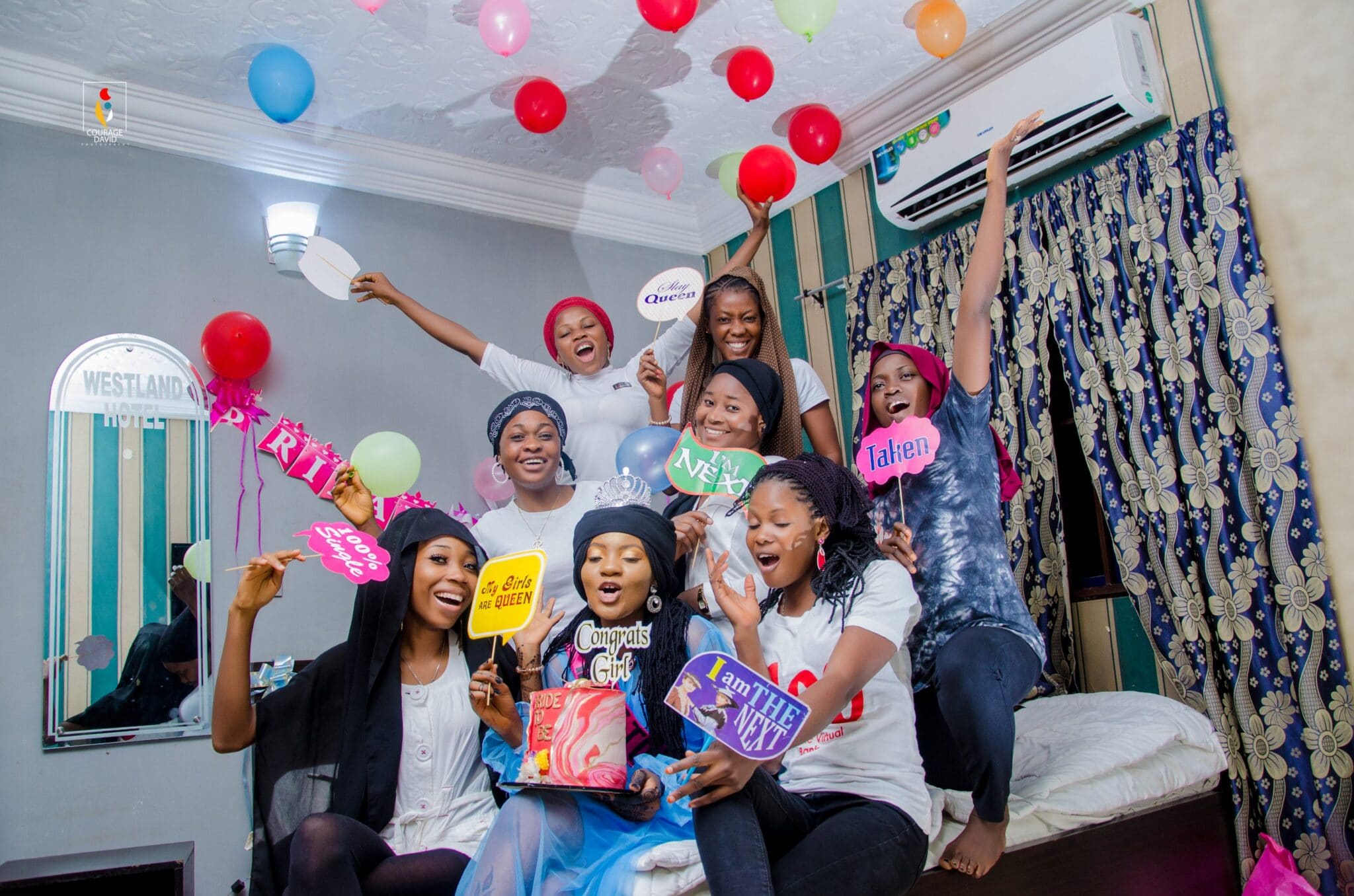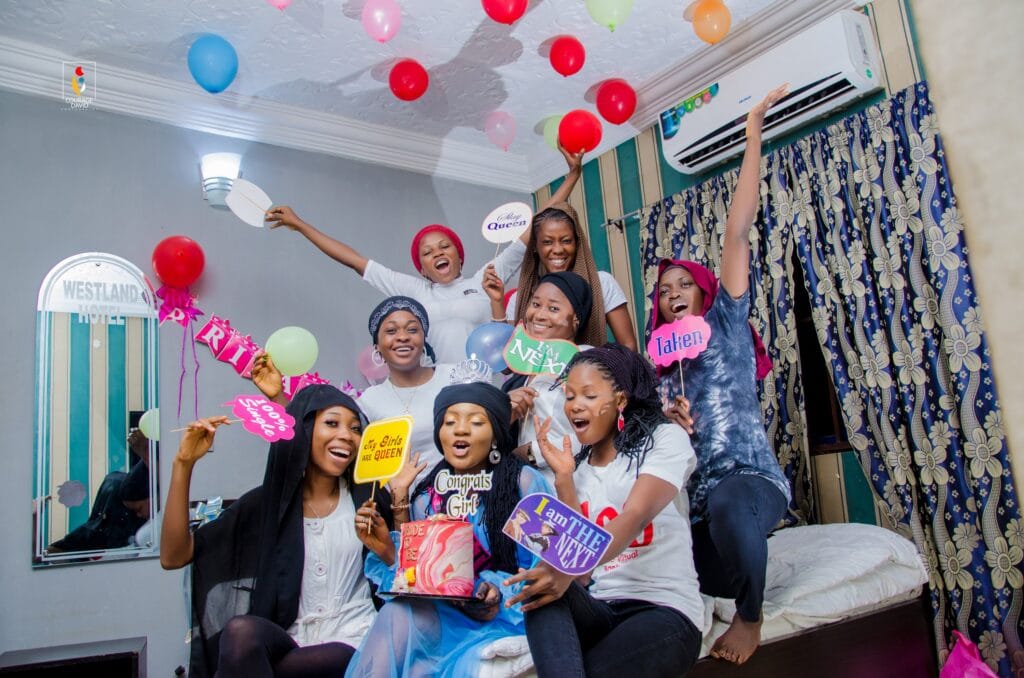 We danced and for once, just imagine me as a dj, cos I actually was the dj on the night??, we had so much fun, played different games, talked about sex, its different styles and techniques and we ate.
There was a lot to eat and drink, we played and did all sorts. Basically, we were just there to cruise and have fun and we sure did.

We slept at around 3am hoping to wake up early in the morning for the event.
Lessons


Your bridal shower doesn't have to be about pictures alone, you can have fun and spend a nice time. Gist, dance, play and mingle!

Ensure you check on your friends who are travelling down for your events, it is important to keep track
Make sure you plan for food; actually I brought food from home for my girls not knowing they also made plan for that!

Your friends doesn't owe you a bridal shower! If they planned one be grateful and if they did not, you plan too but don't blame and point fingers, you don't know their financial capacities at the time.

And that's a wrap for this episode! Special thanks to my girls(Present or not), Azeezah, Aisha, Aminat, Doyin,, Nana, Mariam, sofiat, Rofiat, Munirat, Idowu, Oluwayemi, Susan, Hanefah, Adeola, Fatimah, Sharon, and Salmat I love you all, thank you!!!!! ?????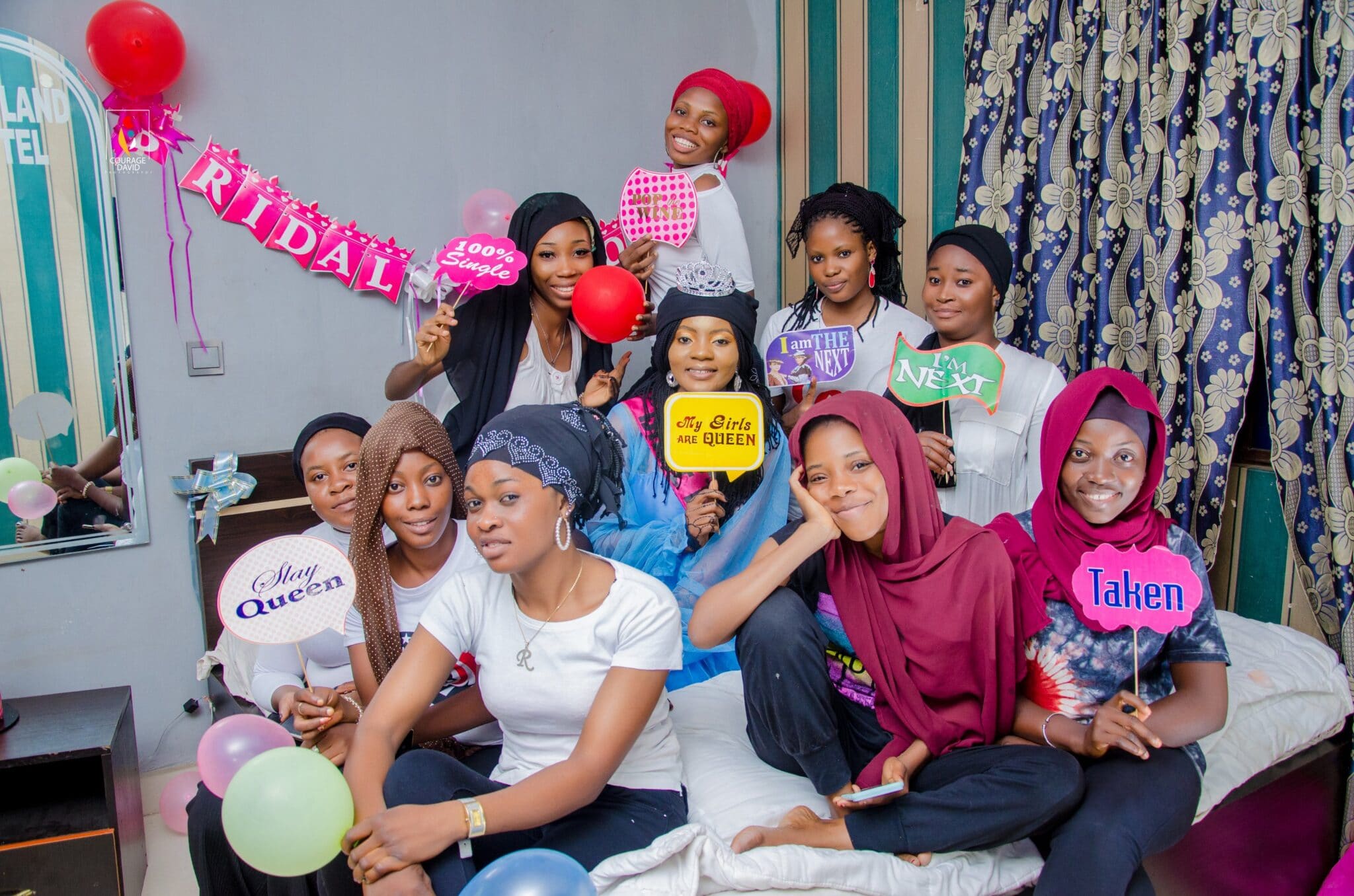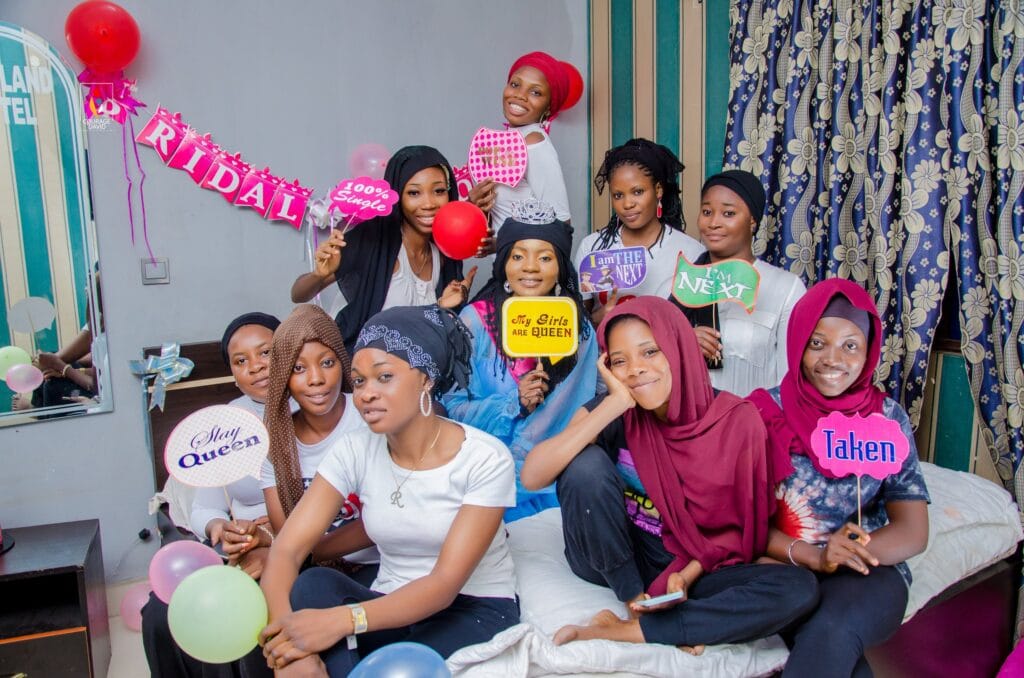 Thank you for reading, make sure you like, share and comment, next will be about the big day… watch out!!!??
Like my ? Facebook page ? ?