My pregnancy journey
Creating Life: A Tale of Love and Growth_ My Pregnancy Journey, Episode 5
A Glimpse of Our Little One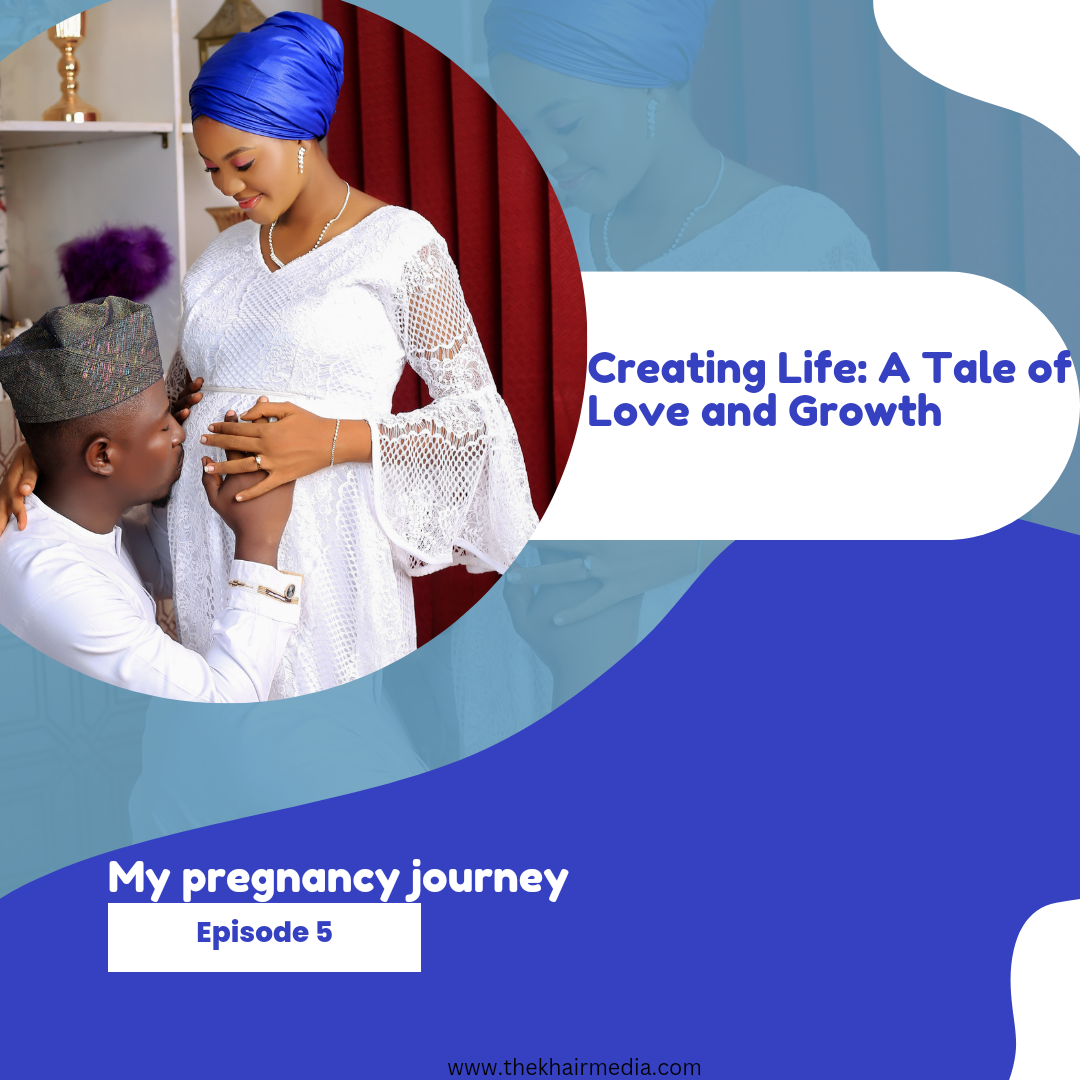 Hello, dear readers! I'm happy to have you back on this sweet journey through my pregnancy. Your unwavering support means the world to me, and I appreciate each one of you. Now, let's dive into the juice of this episode!
The Sallah Dilemma:
In our previous episode, I found myself facing a dilemma: whether to leave Lagos during the busy Sallah season or stay behind. I had hoped to secure a flight to Ilorin on Sallah day, thinking it would be the stress-free option for Travelling duringpregnancy. But as fate would have it, there were no available flights on both the eve and day of Sallah. Frustration and curiosity filled my mind – why was this happening?
A Predawn Departure: Travelling During Pregnancy
I decided to stay back and make the most of my remaining time in Lagos. I'm dedicated to my work, so I spent the entire day working diligently before returning to my lodging to prepare for my departure. With my training in Lagos completed, I had the flexibility to leave whenever I pleased.
I resolved to leave on Sallah day, and I spent the night packing my bags. Sleep was elusive, and by 4:30 AM, I was all set to go. As I booked a Bolt ride to Ajah Park, I witnessed the vibrant, bustling life that Lagos is known for. The streets were alive, and even at 4:30 AM, places like Quilox were still packed with people. Lagosians indeed never seem to sleep.


However, my seemingly well-planned journey hit a roadblock. My bank's network decided to play tricks on me, leaving me with no option but to pay my Bolt driver in cash. This left me cashless and stranded when it was time to board the rather expensive bus to Ilorin. I desperately called my husband, but he was unavailable. My brother came to my rescue with a timely bank transfer, saving me from the embarrassment of being unable to pay.


The park was packed to capacity, and the first bus had already departed. It was a day of challenges, but it was only beginning.


Before I continue with my tale, I must pose a question: why do some Nigerians seem to enjoy inconveniencing others in the name of pity? It's a scene I encountered during my journey. Let me explain.
A lady with four kids boarded the bus and implored me to help her accommodate one of her children on my lap for the entire Lagos to Ilorin trip. I was taken aback – it was a lot to ask, considering I was travelling during pregnancy, even if I weren't pregnant.
Thankfully, the lady beside me offered to take two of the kids. While I empathized with her situation, it wasn't the most comfortable arrangement for me. After all, I had paid for a comfortable seat, not to squeeze in with kids. It was a matter of prioritizing my well-being and that of my unborn baby.
Despite the inconveniences, we started our journey to Ilorin. I arrived midday, just in time to celebrate Sallah with my family. Though tired, I was welcomed with open arms. My husband who has been worried about me travelling during pregnancy was so happy to see me. It was a joyous occasion, and I cherished the opportunity to celebrate with loved ones.
Back to Reality
After the festivities, it was time to return to my home base in Ibadan, where the reality of work awaited. The good news was that I had the privilege of working from home, which was ideal for my pregnancy. However, my work was demanding, with targets to meet. I was determined to give it my all, and I had no intention of making excuses or taking unnecessary sick leave. My first trimester had been smooth sailing, and I was ready to take on the challenges.
A Peek at Our Little One
As my first trimester drew to a close, it was time for our first ultrasound. I was filled with a mix of fear and excitement. My husband and I had done our research and chose a reputable lab for the procedure. My sister had advised me to drink plenty of water before leaving home, so I did just that. At the lab, the technician asked me to wait until I felt the urge to urinate.


Together with my husband, I ventured into the room where we would see our baby for the first time. What a moment it was! We watched in awe as our tiny, active baby moved around. Relief washed over us as we realized everything was proceeding as it should. Our answered prayers had taken shape.

We decided to share this news with out close friends and loved ones, as we have crossed the first Trimester. It was a beautiful moments for all


Choosing a Hospital

With the ultrasound complete, my husband and I decided it was time to register with a hospital. We faced the dilemma of whether to opt for a government hospital, as my sister suggested, or go for the more exclusive care offered by private hospitals. It was a decision that required careful consideration, and the choice we made would have a significant impact on our pregnancy journey.


What path did we choose? Stay tuned for the next episode, where all will be revealed!
My Pregnancy Journey, Episode 6
You can support this blog by Buying me a coffee