Hello, dear readers! Welcome back to another captivating episode of my pregnancy journey which is about my first Trimester. How are you doing? With the current situation of Nigeria. Sending your plenty hugs, love and light.
Your continued support means the world to me, and I'm thrilled to share the latest chapter of this incredible adventure with you all. So, let's dive right in!
Restaurant Saga
In Episode 3, I told you someone suggested a native restaurant to me after a delivery man ate my food, also remember I was also battling constipation.so I embarked on a culinary adventure after a friendly suggestion to try out the Native restaurant. Little did I know that this journey would be filled with unexpected twists and turns! Placing an order seemed like a breeze at first, but it quickly escalated into a frustrating ordeal. The restaurant's refusal to deliver left me perplexed, and a series of bizarre events followed.
As I anxiously waited for my order, I found myself caught in a whirlwind of confusion. The restaurant claimed their rider was en route, but the hours ticked by with no sign of my eagerly awaited meal. At 8 pm, the situation had reached a breaking point – and that's when I received an unexpected call asking if I had even paid yet. My incredulous response was met with the shocking revelation that the rider was still lingering at the restaurant, sparking a storm of emotions within me. I'm not even supposed to be going through this emotional stress in my first trimester.
With a mix of frustration and despair, I pleaded with the restaurant to tell me whether they could fulfill the order or not. Tears welled up as I grappled with the uncertainty. They asurred me my food wikovbe delivered, but guess what? 10pm they called to tell me that my meal would be delivered the next morning. Emotionally drained, I could only respond with a defeated "okay." YOU WOULD THINK THEY WILL MAKE MY ORDER THEIR PRIORITY NEXT MORNING.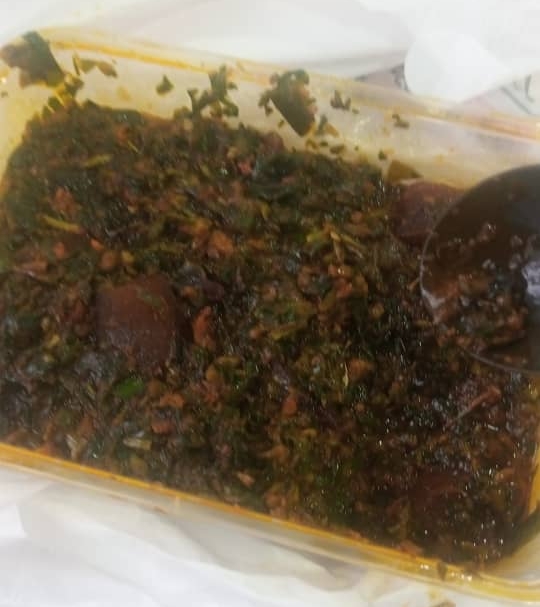 The following day, the saga continued as the restaurant didn't deliver my meal early. They sha delivered the Edika ikong around 12pm. While not terrible, my anger had reached such heights that even the flavors couldn't pacify me. And to top it off, it didn't even alleviate my earlier constipation woes, despite my hopes.
Disappointed yet undeterred, I embarked on the next culinary adventure: Amala Place's egusi. A glimmer of hope, but alas, even they couldn't bring relief to my intestinal struggles.
Still Facing Constipation

The trials of constipation gripped me with tenacity. With my hopes of finding a remedy dashed, I turned to unconventional strategies. Hydration became my ally as I increased my water intake in a bid to soften the stubborn knots within me. My fears of pushing too hard during bathroom visits haunted me, concerned about the well-being of my eight-week-old pregnancy. However, determination prevailed, and a sense of relief washed over me as I finally found solace and, well, accomplished my mission. A sigh of relief after the relieving pooh. Now let's talk about first trimester generally.
Navigating the First Trimester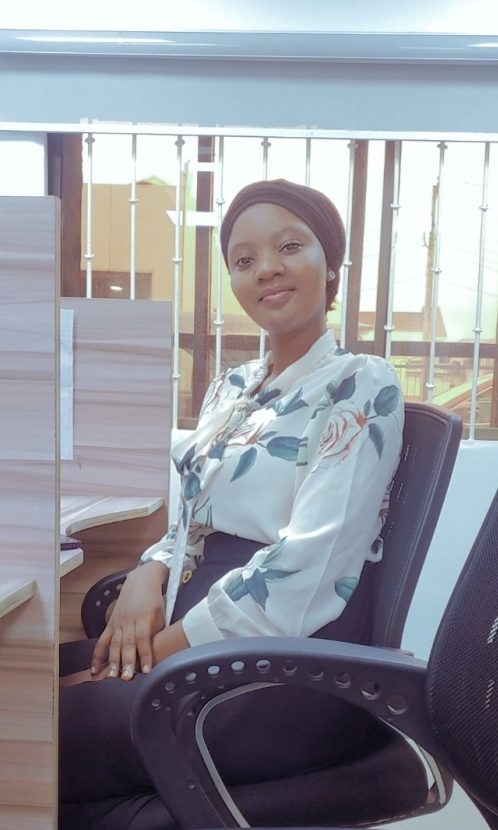 Ah, the popular first trimester – a period notorious for its trials and tribulations. First Trimester is the first three months of pregnancy. My fears of pregnancy becoming apparent at work weighed heavily on me, and I braced myself for the onset of the infamous symptoms. But life had a surprise in store: I bypassed these symptoms. I had no morning sickness and weakness, no spittimg that others often endured, I did not drool nor had any weird cravings. so I had it easy. Victory, you might say!
Yet, as the saying goes, there's always a catch (In pregnancy everybody must collect even if it's little). A newfound sensitivity to smells became my unexpected nemesis. The scent of certain lotions, soaps, and even foods, like the dreaded spring onion, became intolerable. This aversion to scents took a toll on my appetite, especially in the food haven of Lagos, where my food choices dwindled due to my newfound aversion.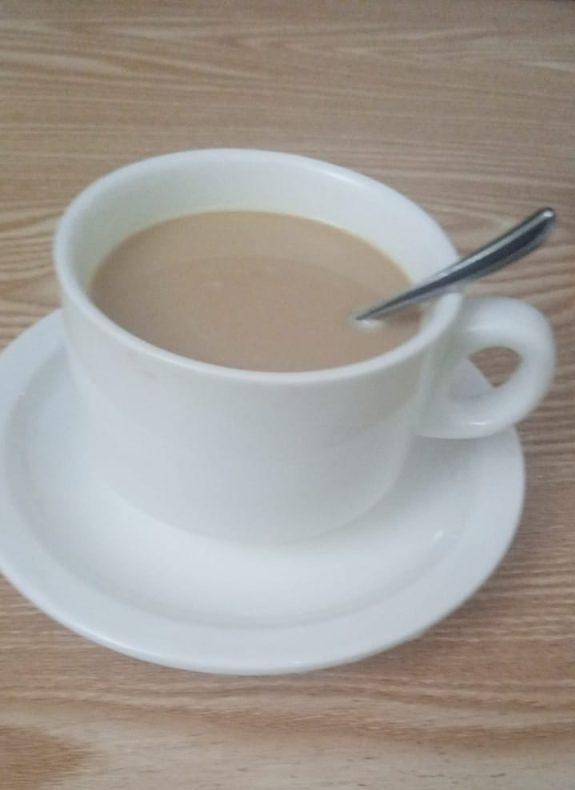 Amidst these, life presented me with silver linings. I stumbled upon a street food gem that catered to my discerning senses. With the assistance of tea and a trusty loaf of one-source bread, I confronted the food challenges head-on. The first weekend provided respite as I enjoyed the lovingly prepared home-cooked meals in the company of my brother-in-law and his wife at lekki. It was a weekend of rejuvenation and contentment – my best in Lagos thus far.
The Dilemma of Departure
The second week ushered in the realization of Eid il Kabir (Ileya) falling on the weekend (Saturday). The prospect of celebrating with my husband and family in Ilorin beckoned, but a challenge emerged. With the holiday slated for a Saturday, I found myself torn between leaving Lagos on Friday or adhering to my work commitments. The anticipation hung in the air, and I navigated the complexities, negotiating a half-day leave with my boss, and contemplating the challenges of navigating Lagos' notorious traffic at the noon of Sallah's eve.
If you were me, in your first trimester, what would you do? Will you leave Lagos at the noon of Sallah's eve knowing that you might get home at midnight? What did I do?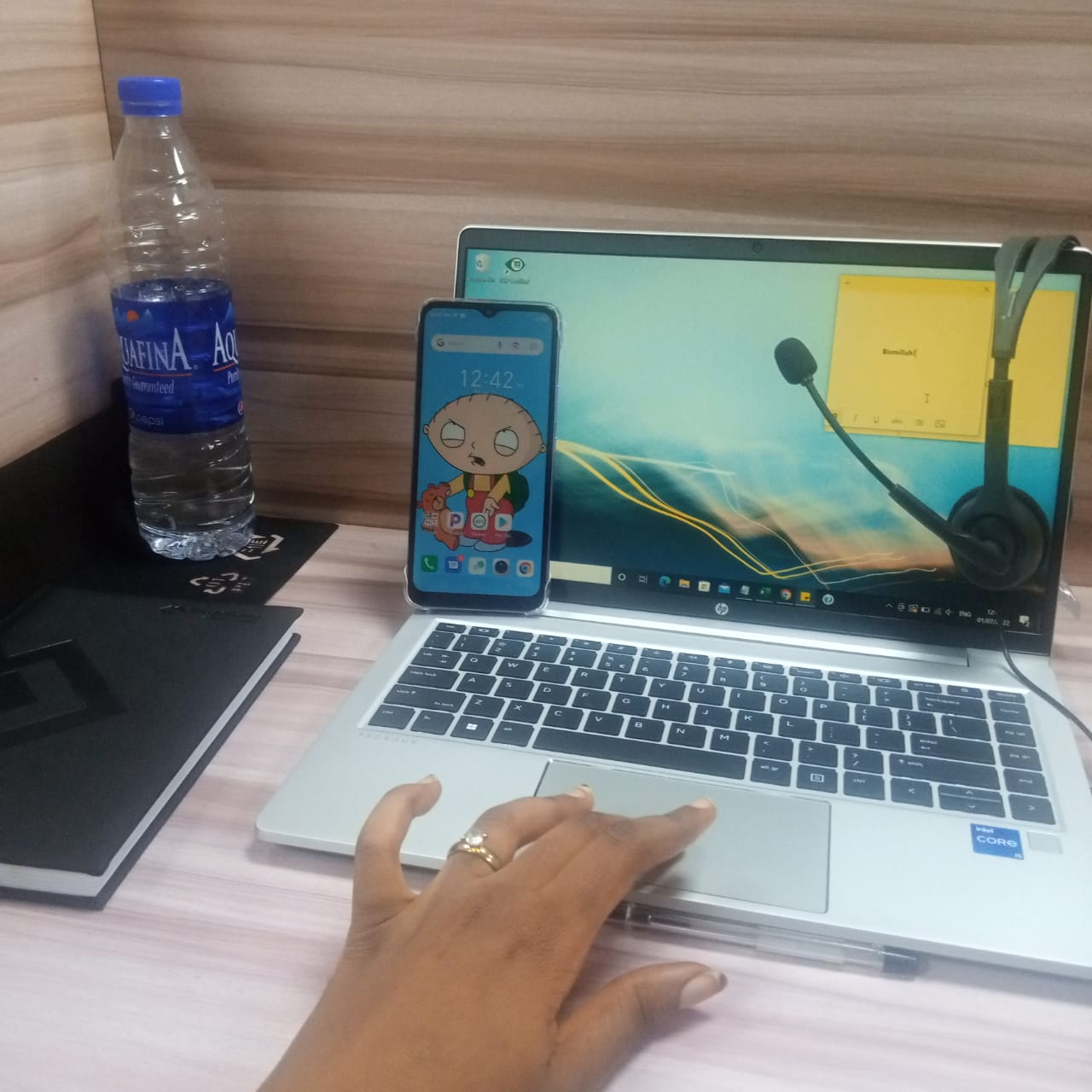 Dear readers, the suspense is palpable, and I can't wait to share the resolution of this dilemma in the next episode. Stay tuned for more riveting twists, turns, and the decisions that define this journey. Until then, keep smiling, stay positive, and remember that life's unexpected adventures often lead to the most memorable stories.
Did you know you can support this blog by Buying me a coffee?